Top Cryptocurrencies in Travel and Tourism
Cryptocurrencies and blockchain can be used in a variety of ways in the travel and tourism industry. From paying for travel and accommodation services to tipping to securing and allowing for sharing of data and information among operators in order to reduce overheads.
Here's how various projects are exploring blockchain and cryptocurrencies in the area of travel and tourism.
Aditus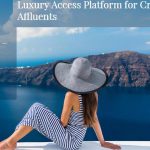 Aditus markets itself as the world's first luxury access platform for crypto-affluents. Their crypto project debuted after an official partnership with Rendezvous in January this year.
The company held its ICO in December and raised USD$7.1 million.
It then demoed its alpha version of the Aditus app and platform at Phuket Rendezvous. The event showcased over 100 luxury merchants including yacht brokers, high-end property developers, bespoke travel organizers and hotels. It attracted more than 6,000 visitors from all over South East Asia and Europe
The Aditus token will be used to purchase merchant offers such as those showcased at the event (including travel experiences, rentals, vacations and concierge services) and reward user engagement. The platform will also allow payment in other cryptocurrencies.
The tokens are now available for sale on Coinbene and other crypto exchanges.
Bee Token
Beenest dApp is a decentralized peer-to-peer home-sharing network based on a set of Bee Protocols that connect hosts with guests without taking commissions. It uses the BEE token, which is a ERC-20 compliant utility token used for payment. The platform, which just entered alpha, allows people to book homes using cryptocurrency. Additionally, hosts who want to rent out apartments can make additional income by sharing their homes for guests who need to find unique and peaceful places to stay.
First, it employs on-chain Know Your Customer (KYC) checks to verify users and there are peer-reviews, for purposes of trust among users.
The company is managed by people some of who formerly worked at Google, Facebook, Uber, and Civic. For instance, Jonathan Chou -- the Co-founder & CEO was formerly at Uber while the lead designer Coco Liu was a Fields Labs personnel at Google. Co-founder & Head of Product Jordan Ong was  formerly at Facebook.
Furthermore, it is also a protocol that allows developers to build decentralized apps. Onboard are solutions for managing payments, resolving disputes through arbitration and building reputation system.
The platform launched in alpha this past February and the Mainnet will be introduced in the third or forth quarter of this year. They want to expand into 5 US Cities next year then target London, Korea and Singapore in 2020.
The token sale took place between January 31 – February 19.
BitAir
BitAir is built on Ethereum blockchain and enables clients to spend tokens to pay for tourism and travel related services including booking air tickets and making reservations. They leverage blockchain to lower the cost of travel and expenses. They also hope to eliminate inconveniences and delays involved in other payment methods.
It was voted as the most effective payment method by Asia Pacific Travel, one of the most popular online air ticket agencies in Asia.

It started in 2016 by researching the travel and tourism industry then held a pre-sale in August (raised $2 million) and an ICO in September last year.
Briskpass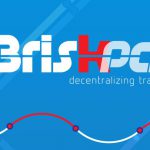 Briskpass blockchain solution is addressed to the transportation sector. It is a transportation access pass with a Brisk Wallet and Briskcoin for payment of services and for transfer of funds.
The startup wants to eliminate/reduce the shortcomings in the transportation industry by, for instance, having commuters pay for transportation on buses, taxis, and trains with one cryptocurrency. It will also facilitate cost-effective travel and will be a cross-border solution, thus eliminating the problem of fluctuating exchange rates between country-to-country fiat and those many other challenges associated with the use of local currencies.
The ICO is already concluded (where they sold 70 billion of the targeted 100 billion tokens) and they are hoping to launch the Brisk Pass app that supports major stores, soon.
Cultural Places
Cultural Places is a platform that lets users enjoy a variety of services including location-based information (such as map & routing and trip planning), blockchain-based ticketing feature that eliminates intermediaries and hence resulting to cheaper tickets for users and better margins for sellers; and crypto-crowdfunding features where institutions, artists, patrons, and private donors can crowdfund for their projects.
Thus, it caters to many industries including theaters, music, and events. Cultural Places was developed by Oroundo, which is already a successful international start-up that is creating a social network platform. It is now in operational in 6 countries and has 34 partners.
The company will also provide a variety of other things including tour or travel content, mobile guides, and shopping for items. It will have iOS and Android apps.
The economy will be fueled by Cultural Coin, their own cryptocurrency. Token holders (who include small institutions and artists) are entitled to rewards from the growth of event tickets market.
The ICO ends in 5 days and they have already sold 6,122,784 CC at the rate of € 0.03 each.
Concierge.io
Concierge.io is renaming to Travala.com (AVA), is based on the NEO blockchain and uses AVA booking ledger. Businesses or suppliers can list their property at a reduced cost with 0% booking and commission fees. There will also be peer-to-peer chat functionality between suppliers and consumers, and consumers can pay with AVA tokens, other cryptocurrencies, and fiat options. If a customer pays with fiat, AVA is automatically purchased and this is used to initiate the booking process through smart contracts. The cryptocurrency is also used for referral payments, loyalty, and rewards.
It works by locking funds in the smart contract when a person books and purchases services successfully. The funds are released and transferred to the vendor after the two confirm that the service was provided successfully.
In addition to smart contracts, the ecosystem supports the exchange of data, booking agreement and dispute mechanism and other multiple scenarios. The automated dispute system will be executed via smart contracts.
The startup just raised $2,640,110 in an ICO ended 21st Apr 2018. The crypto is now listed at exchanges.
CryptoBnB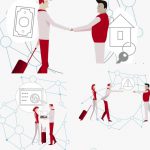 CryptoBnB is a vacation rental platform based on the blockchain.It targets at improving short term rental experiences. Users will leverage smart machine learning user's wallets to enhance search results and improve property turn around.
In other words, it will be possible to list your property and have it matched to a customer needs and requests more exactly --- You could find reputable hosts and travelers who are exactly looking to rent the property or services of your kind. This is while removing the high middleman costs.
Hosts will be able to get payments through CryptoDNA wallet as well as track the record of paying by customers in previous rents. There will be property reviews.
EBCoin
EBCoin is a ERC20 compliant cryptocurrency for travelers to get their full tax refunds instantly in cryptocurrency, and then they can convert it to other cryptocurrencies or fiat as they desire. Customers can access and withdraw the tokens they get as refunds at ATM kiosks located on all major airports of the country they are visiting. They can also convert the tokens to other cryptocurrencies such as Bitcoin and Ether using the EBCoin App and spend them as they wish. The cryptocurrency can also be exchanged at a crypto exchange.
The company will start by setting up ATMs for currency exchange at each airport in Hong Kong, Japan, South Korea and Thailand. After this, payment and tax refund will be available at numerous shopping centers, duty free shops and department stores. With EBCoin, travelers can easily and quickly access low-cost offerings from merchants, travel agencies, airlines, airports and duty-free shops under the supervision of KRP and GCMC.
KRP is the Korean company that is backing the project, and has 10 years experience in payment-related services in tourism, travel and duty-free industries. KRP now has over 6,000 online and offline merchants in South Korea, China, Japan and Southeast Asia. 
Their platform seeks to solve problems in the current travel industry where people do not get full amount of tax refund back. Other issues include the lot of delays in refund processing and the fact that people have to wait in long queues at airports to get these refunds. Additionally, people sometimes have to hold refund receipts and might even lose them or they might get spoilt. Digitizing the entire process means there are no physical receipts to handle. Another problem is that there are currently only 34 countries offering tax free shopping incentives, 28 being in Europe.
It employs smart contracts on the blockchain to verify all users based on their contract ID, and the blockchain stores item number, amount, and corporate registration number. Smart contracts ensures the process of refund is automatic and hassle free. 
The company, which held a pre-ICO on October last year and then an ICO this last February and raised 10,097.95 ETH from sale of 283,096,433 EBC tokens, is partnering with other companies including Chain Refund in South Korea and MC Payment in Singapore in order to expand into Asia. The project is advised by RHTLaw Taylor Wessing LLP, a global legal and advisory firm with representation across 41 offices in Asia, the Middle East, Europe and the United States via the Taylor Wessing network and ASEAM Plus Group.
Emphy
Emphy is the decentralized blockchain lodging ecosystem that uses smart contracts to facilitate faster, safer and more affordable ways of renting property. The platform allows landlord to list and advertise their property on the platform while guests, on the other end, can discover this registered property and book via contracts. Once the contract is approved, travel kicks off. QR codes are used to determine the check-in and check-out.
However, before they can book, guests can access all the information about a given property. They can also access and use 180 and 360 degree photos to immerse themselves in the atmosphere of the place where they are planning to tour.
Both listing and advertising, and booking plus payment can be done through a smartphone app. Also, users can provide feedback to each other on the platform via user rating features. However, all users will need verification through the automatic ID confirmation system using face recognition technology.
The company held a token sale in October last year and announced the alpha version of the product on April 18. Platform testing started this last May.
Ethereum Travel Token
Ethereum Travel Token ETHTT is an ERC-20 compliant token and ecosystem on a decentralized blockchain, which integrates with with federation protocols (SAML, OAuth, WS-TRUST/FED). It is a token meant to help people book and manage travel reservations in the travel industry including Airlines, Hotels and Car Rental Industries.
With the tokens, a customer can book and manage travel reservations directly with companies. They will also avoid converting loyalty travel rewards or points from various travel industries.
The company's pre-ICO starts June 5th to 15 th at 40% discount (and accessible to only first 5000 buyers) while the ICO will start 1 July and end on 21 July 2018 with a discount of from 10 to 30 percent depending on when you buy. They are targeting a total supply of 10 billion tokens.
They hope to list Ethereum Travel Tokens on major exchanges this coming October. The application will also integrate with major travel industries in Europe or Asia and will feature a mobile application.
They will then expand use to North or South American travel industry.
Explore Coin
Explore Coin cryptocurrency project targets at simplifying travel, saving money, and connecting travelers with operators.
The crypto will be used to pay for transportation, tickets, accommodation booking websites, eliminating exchange rates and commissions when traveling abroad.
GlobeTrotter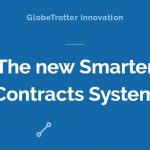 GlobeTrotter is hoping to combine the best of Ethereum Blockchain and the IOTA Tangle on their blockchain. It will use Globie and GTG wallets that have "Smarter Contracts" to allow users define conditions when using coins.
Creating smart contracts will be easy since the user will need to check desired choices from a list. One wallet will be their transaction center (internal) and the other for customer's personal use (external). The coins will be GTT and the company will use the GlobeTrotter Transaction Center to rent out Globies and GTGs for fiat currencies or for GTT's.
There will be GlobeTrotter Debit Card that will be used same as and where Visa & Mastercard are accepted.
Airports and more places will have GlobeTrotter ATM's People will also use Globie coins to purchase travel offerings and vacations.
ICO was held in the first quarter of 2018.
Fujinto
Fujinto will have the NTO tokens and with it, travelers can directly pay for hotel or travel ticket reservations from listed providers. It is based on Ethereum blockchain.
JIO Token
JIO token is run by U.K.-based TamTam Travel, which is already offering heavily discounted packages on memberships. The tokens were created using NXT Monetary system, a blockchain based token. TamTam already accepts variety of currencies including fiat and Bitcoin, Dogecoin, Ethereum, Litecoin and NXT among other 10. Members of TamTam can pay with the JIO token for one year membership that goes for only $350 and a five year membership plan for only $1,400. 
This is much cheaper when compared to the charges by the US-based World Ventures. The latter is the world's largest direct seller of curated group travel plans and itineraries.
Members of Tam Tam can search for tours and itineraries and access daily local and global discounts from over 300,000 merchants. These include cruise packages at up to 40% discount.
JIO tokens will later be used in renewing subscription. It can still be traded on the secondary markets like any other cryptocurrency. It will also be accepted as payment method for flights, hotels and other services on the platform following partnerships. 
What's more! VIP members can get rebates of 600$ in JIO token if their flight is delayed for more than 300 hours.
Lif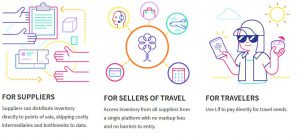 Lif is an upcoming cryptocurrency for Lufthansa Group, an airline operator that has partnered with Swiss startup Winding Tree to develop the B2B blockchain marketplace for air travel industry.
More specifically, the company is launching a solution for hotels and airlines to eliminate duopoly in the travel and booking industry that cost these companies a lot of money to intermediaries. It cites an example of hotels that pay up to 25 percent of total booking value to intermediaries who hold a duopoly.

It will also enable sharing of data among hotels and among airlines through a decentralized distribution platform.

With the token, suppliers can distribute inventory directly to points of sale and skip costly intermediaries and data bottlenecks. Sellers of travel can access these inventories from a single platform without markup fees while travelers can use Lif cryptocurrency to pay directly for travel needs.
The token sale took place on February this year.
LockTrip
LockTrip is a blockchain powered marketplace where hoteliers and property owners can offer their hotels and vacation rentals for sale to travelers around the world, collect money and manage booking with zero percent commissions. The information on the property listed by a seller or landlord is stored on a ledger, and customers can access details of the property offer such as pricing, availability of hotel rooms, property location, hotel room size and booking requirements they should meet, among other details, before executing transactions.
The platform held its pre-sale in October last year and then an ICO on October to November last year and raised $4.5 million. The crypto listed on HitBTC and 2 other additional exchanges last year.
The alpha version of the application launched this January and it already has 100,000 hotels listed from around the world. The fully functional Android & iOS mobile apps have support for global booking for 100,000 hotels and 1,500 vacation rentals. Customers can do direct booking all with checkout, using the application. This started in February.
Beta marketplace on the platform launched in March and they have been developing a built-in private wallet management. The ecosystem will also include in-built instant currency conversion.
Machtcoin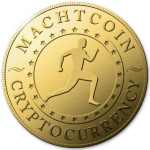 Machtcoin is a cryptocurrency built to bring together sporting, travel & tourism sectors, and trading in one platform.
The platform will have sport books for many sports and betting games and fantasy; local travel services for sale from and to all over the world; and both traditional and binary trading.
It will also have a lending program. Promoters can also get coins for free.
First ICO session took place in January and another in February.
MeetnGreetMe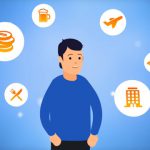 MeetnGreetMe ICO has already ended. The company connects international travelers and local people so that travelers can find personal concierge services and lifestyle management help. In other words, tourists can meet and hire locals as personal assistants during their travel.
The service is already established but seeks to launch on blockchain. With the current system, a customer logs in the system, chooses where they are planning to travel to, and then chooses the services they need during the trip. The traveler then hires a MeetnGreeter or service provider and discusses details. Travelers can seek people who want to help with business support, entertainment and other social issues, for instance.
The company hopes to use blockchain to introduce WelcomeCoins that can be used to incentivize contributors and reward their activity as the platform grows. The token will be used for payment to eliminate middlemen and money transfer systems, effectively making travel experiences cheaper.
Blockchain will facilitate the company to operate a global peer-to-peer business to crowdsource platform curation. The p2p payment system and decentralized curation will be integrated in third quarter of 2018. It will the expand in new cities, add new partners, and integrate smart contracts in the fourth quarter of 2018.
NoahCoin
Noah Coin is a blockchain project that facilitates provision of various services including beach vacations, remittance, business to business and business to customer payments. It wants to create the Noah City" and its infrastructure and encourage exchange of different fiat for Noah Coin, its own cryptocurrency. This will reduce cost of currency conversions in cross-border dealings.
It is seeking to bridge the gap between Japanese and Filipino citizens, travelers, and organizations with various offerings such as payment services between and among them. The company, in addition to partnering with Dakak Beach Resort in the Philippines to create Noah Resort where cryptocurrency will be accepted, is partnering with real estate projects to create an entire township driven by Noah Coins.
Noah Resort offers a wide range of services including access to 3 tennis courts, horseback riding, golf course, rock climbing, kayaking, scuba diving, river and sunset cruises. Travelers will enjoy these services without having to worry about currency exchanges -- just a blockchain wallet is needed.

The coin is already listed on several exchanges including HitBTC, Changelly, Livecoin, Mercatox and BTC-Alpha.
Pally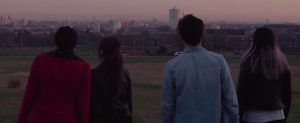 Pally is an innovative project for pals around the world who would travel and create socially fit experiences. In other words, a traveler will directly connect to local people to get to know better which places they can tour and when, thus cutting out the middle man.
The local people would be rewarded through peer-to-peer payments, without commissions for the transactions fueled by internal currency called PallyCoin (PAL).

There is a Pally Social app for iOS devices currently, which already directly connects travelers with like-minded locals in the new cities. The locals provide tips on best places to go, things to do and places to tour or take travelers to those places.

In other words, it creates a web-based community marketplace. With the blockchain addition, tourists can purchase these experiences directly from providers and local hosts in Pally Adventures get compensated for their contributions and do not get charged commissions for the experiences they host.
 
Pally held its ICO last October and raised a total of 2,063.84 ETH issuing 15,679,833.99 Pally tokens.

It launched Pally Adventures in City 2 last March and hopes to do a platform-wide decentralization roll-out in June this year.
Siousada
Siousada is expected to be a Crypto Travel Portal that will directly connect tourists with a network of operators including those in the accommodation, travel and food and beverage industries. Them being on one portal, it will be easy for travelers to plan and arrange for tours and travel plans, schedule payments and make payments. Users will access all the services at a much lower fees compared to traditional way of doing it. 
It will use the SSD tokens. There will also be dispute resolution and users will be able to review services for other users.
TOA Coin
Toa is a cryptocurrency that started in mid-2017 and hit crypto exchanges by July 2017. It facilitates booking of trips online, payment of booking and other products in cafes, payment of freelancers, sending of money between parties or users, remittances with Fiat conversions, and other features.

It eliminates the changes in value of fiat as people travel to and from different locations, making exchanges between different fiats. The company is actively educating people about cryptocurrencies and also attends various expos including past ones in Bangkok, Thailand; Davao, Philippines, Santa Clara in US; and Kuala Lumpur in Malaysia.  It currently have a Windows and MAC wallets, a Block Explorer and upcoming Desktop and Mobile wallets. It will also have its own exchange, bookings and R&D.

It uses a breed of Proof of Stake and Proof of Work algorithm platform.
TravelChain
TravelChain is seeking to provide accessible and authentic smart-data to let businesses know their clients better. Travel market players will access global data about the industry to make their offers better and to make most out of the offers.
Users will be rewarded with crypto tokens for sharing data concerning tourist preferences. It will employ smart algorithms and services to predict desires of travelers -- for instance depending on search histories and histories of places they visited. Hotels, whether large, small or medium, will be able to make personal/custom and direct offers to each tourist on the platform.
The ICO started on 10 Dec 2017 and ends February 15. The cryptocurrency will hit Bitshares exchange on February 15. Businesses will save on advertising, and use data and AI insights to advertise and get clients.
Travel Coin
Travel Coin works as a coin ticketing system for the travel industry where the coin or token can be used to purchase tickets, run the blockchain and provide rewards to users. It will charge only a fee of 1 percent. And it is not just about air travel: the solution is targeting travelers, bus, taxi, and carpooling businesses.

The company will also include real time booking feature and a trip planner.  It seeks to eliminate travel industry pain points such as problems with canceling bookings. The company is targeting at integrating with other systems and players in the market to create a sustainable ecosystem.

Travel Coin held its ICO on August 15 last year and is hoping to release a travel app for mobile devices in the second quarter of this year and then integrate the ticketing system on website in the fourth quarter.

They are not affiliated in any way with travelcoin.org, which is a scam giving false information about the project.
Travel For Coins
Travel For Coins allows you to book hotels and accommodation with Bitcoins. With it, you can book accommodation in over 245,000 hotels worldwide and travel around the world with most airlines.
TravelForCoins.com does not even charge you any booking fees.
The service is operated by the ForCoins team and they started accepting BTC for payment in 2013.
How you do it is just by clicking on the "Book It" on their website and are directed to a page where you can proceed to choose the hotel that you want to stay at in the destination of your choice. You browse the various hotels provided (listed at Hotels.com) and then proceed to booking through their website and can pay in Bitcoins.

And if you heard the service called HotelsForCoins, you are in the right place because they merged with TravelForCoins.
TravelFlex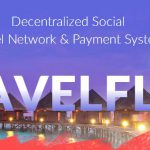 TravelFlex is a decentralized social travel network and payment system. It uses Proof-of-Work (POW) coin that can be mined.
In addition to mining, there will be mobile wallet and social features such as a friends-list, chat and social media.
ICO was held until January 12 and they sold 95 million TRF of the targeted 100 million TRF tokens.
TripAlly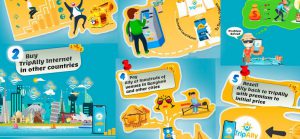 TripAlly also held its ICO on October-November last year, raised 1249.6962 ETH during the ICO, and the token is already in sale in exchanges.
It facilitates currency exchange for travelers, finding and paying for low-cost transportation, and finding and paying for tickets to local attractions.
The prepaid service helps travelers to connect to mobile data at an affordable price without changing sim-cards or purchasing pocket wi-fi. It eliminates roaming charges for mobile data.
Tripio
Tripio is a blockchain-based project that lets you use multiple digital currencies to book lodgings in various destinations around the world. Currently, you can book 454, 531 lodgings at discounted prices. You can also earn money by renting your property to travelers looking for lodgings on Tripio.
The project uses Ethereum's smart contracts. A person wishing to list their property uses a template to do so -- including specifying the fees, service descriptions, room dimensions, Wi-Fi availability, breakfast options and terms and conditions and other services. They then pay listing fees using TRIO tokens. Customers can also buy any legal fiat currency or digital currency (e.g. USD, EUR, ETH, LTC, XRP, TRIO) at the marketplace.
Smart contracts will execute the transaction, all depending on the needs of customers and service providers. For instance, it may hold payments until the service is rendered and confirmed by both parties.
They want to solve the various problems in the hotel lodging industry including high commission, intensive operation, false reviews and inaccurate updates on room status.
It has a team that includes former employees of Agoda, Expedia, Hotels, Tripadvisor, eLong, Ctrip, Qunar, Alibaba, Amazon and Microsoft.
The company received funding from OKBlockchain Capital, BlockVC, INBlockchain, NodeCapital, Genesis Capital, FreeS Fund, Ceyuan Ventures, F2Pool, TRON and other investors. This is according to their February announcement.
Trustabit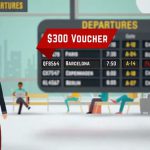 In case you didn't know, complaints about airlines globally were up by 70% in April 2017 from the previous year even as the number of people who fly daily remained 8 million.
Trustabit held an ICO from February 5 to February 12. This blockchain solution is targeted for airlines, and wants to use smart contracts to automatically issue passengers with flight vouchers when their flights are cancelled or delayed.
It will use TABs currency and a crypto-powered online gift card or voucher that can be traded and exchanged.
Winding Tree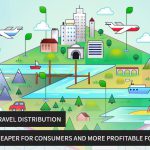 Winding Tree is a blockchain-based decentralized open-source travel distribution platform whose ICO started on February 1 this year and ended on February 15, in which they raised 16,278 ETH. It targets at making travel cheaper for end-user and more profitable for suppliers. With it, users can find cheaper tours,  car rentals and other transportation services, as well as hotels.
It will use Lif tokens (collaborating with Lufthansa). It will have smart contracts and an open-source wallet and Block Explorer.
It integrates with various hotel providers to facilitate data exchange among hotels and hotel businesses. It will also integrate airlines to facilitate data exchange and have a LífToken Wallet, which will be expanded to the airlines industry in this second quarter of the year.
It will implement the Decentralized Autonomous Organization (DAO) and a governance platform in the fourth quarter this year.
It will be possible to do decentralized Líf exchange in the first quarter of 2019 and execute smart contracts for tours and activities, car rentals and other transport will be integrated in the second quarter of 2019.
World Tourism
World Tourism already has a community of users including those doing digital mining and those in tourism and travel business. It is a crew of 30 people and 350 tour agencies spread around the world.
It hopes to facilitate buying and selling of Tourcoins and allow mining of the coins using CPU/GPU/ASIC as well as through cloud mining and staking through POS.
Zoomaway
Zoomaway already helps connects travelers to hotels, golf resorts, ski resorts and activity providers in order to directly rent these services. The platform allows for discounted packaging of services and attractions. It provides customers with real time one stop shop for all travel and recreation needs.
It integrates in to client websites. Zoomaway travel will also use Ethereum smart contracts to incorporate non-traditional payment methods for travel and tourism services.
It will help lower overheads in both accounting and administration, and allow instant distribution of funds to vendors for rooms or activities. It will also facilitate instant refunds or credits for changes or cancellations. It will also help integrate both Zoomaway Nevada and Travel Game Block Chain (Canadian Subsidiary) to allow for easy and quick product delivery.
Other projects
Other concluded ICOs include Aeron, an aviation safety system based on blockchain that lets aviation authorities use data from various sources to detect problems and solve them immediately. It raised $5,688,853 in a Sep-October ICO.