Digital Gifting Meets Blockchain: Swych
Swych, a digital gift buying and sending platform for both businesses and individuals and which processes more than a million transactions yearly, has announced a blockchain-based platform on which customers will be able to shop and send digital gifts to their friends and family around the world instantly and at low fees.
Frictionless cross-border person-to-person or business-to-consumer gifting is the company's main area of business, and the network already enables customers to send instant transactions at zero fees irrespective of the fiat currency or geography of the target. Once a customer receives a gift, they are able to redeem and spend it at any retailer on the Swych network, thus ensuring satisfaction to both the sender and recipient.
How gifts can be spent
Recipients are able to spend the gift items on a variety of things they choose including merchandise, travel, dining, entertainment. However, there are a few issues that blockchain integration will be able to improve.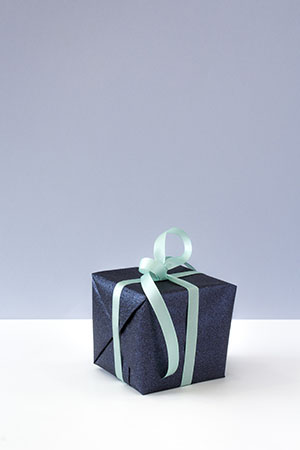 With the blockchain-based platform, customers will be able to send and redeem digital gift cards without compromised speeds, security, and flexibility on the popular Swych gifting service. They'll also be able to do instant purchases and redeem them at any network retailer around the world according to Director of Partnerships of the Stellar Development Foundation, Lisa Nestor.
Customers are able to buy and send gifts via an iOS and Android app. Customers can also upload old plastic gift cards and redeem them at stores or store them in their Apple or Google wallet.
For a customer willing to send a gift in this way, they can choose a perfect gift for the occasion or holiday from hundreds of hosted retailers. They then pay using a variety of methods. The digital card is then sent and received instantly. The differentiating feature is that they allow for redeeming or spending of the gift by the recipient, on items or activities other than the original gift.
Tackling eminent challenges
The gifting market is currently worth $400B and is expected to grow to $700B by 2024 and in 2017 alone, there were an estimated $149 million worth of gift sales, up 54% from 2007. However, there still remains biting challenges stifling growth. CEO and Founder of Swych Deepak Jain alluded, in his announcement statement for the platform, to these challenges that still remain in the area of cross-border transactions.
He said that although the world is becoming increasingly interconnected, cross-border gift sending is still stagnant because of a "few and unimaginative choices, shipping hurdles and overall customer dissatisfaction." Those are the challenges their platform, which is based on the Stellar Network, wants to deal with: eliminating loss of value because of high fees or foreign exchange conversions.
Other challenges remain
Traditional gift card networks and distribution schemes do not scale appropriately across borders while the use of plastic cards is affected by inflexibility, fraud, and obsolete technology. Swych's blockchain platform will allow for fraud management and generate strong data insights for its users. It could also have new uses beyond cross-border gifting including loyalty redemption, employee incentives, frictionless travel shopping, and easy access to merchant offers.
Jain added that sending a digital gift to another consumer that can be instantly redeemed and spent for merchandise, travel, dining, entertainment or other popular categories without jumping through the hassles of bank accounts, plastic cards, cash withdrawals or foreign exchange fees is the perfect example of how to use technology to simplify consumers' lives.
The company has more than 600 partner brands in its network and recently partnered with WeChat, Travelex, Finablr and GiftCardsIndia as well.