Upcoming ICOs in Travel and Tourism
We have already listed very many concluded ICOs in the area of travel and tourism industry. We also have the following start-ups that have ongoing or upcoming ICOs seeking to use blockchain in different innovative ways, from facilitating bookings to connecting travelers and local people and local experiences.
A2B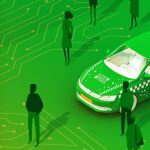 A2B is a revolutionary taxi platform that wants to bring taxi operators and customers across 46 European cities onto the blockchain.
It works more like Uber: customers can find licensed drivers on the platform using mobile application. However, they will be able to pay with tokens.
Those who buy tokens during the pre-ICO and ICO will also receive bonus of free kilometers, when they can travel for free to any city where as long as the services are supported. They say it will take 9 months to create and test this platform.
Drivers and their customers will need to go through KYC or AML validation to access and use the platform.
The pre-sale took place on March 1st – 3rd while the ICO is ongoing until June 15.
Bali Coin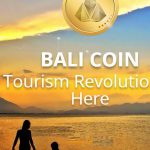 Bali Coin is built for a variety of applications in travel and tourism including flight ticket booking and buying, booking of hotels and accommodation, car rental or renting other tourism facilities and services.
It is hoping to integrate Bali coin as a payment method on the Travel Kita website and Deal application. They are also hoping to enter into partnership with major online booking sites such as tiket.com, traveloka.com, as well as banks and card payment using e-money.
It is based on Ethereum blockchain and will have smart contracts. It will also have blockchain mobile app for Android and iOS.
The company held its pre-ICO from 1st Dec – 30th Dec 2017 and raised money from 4200+ participants and is currently hosting a crowdsale until July 31. 
Columbery
Columbery is a token for travelers and enterprises in the leisure market and travel industry. According to their idea, the platform will pay anyone willing to contribute travel related content where travelers are paid in tokens for discovering new places and adding related content, while providers get paid in tokens for content contribution. Business and service providers will be able to list free advertisements or coupons.
For instance, it will be possible to earn Columbs points by contributing or updating travel-related content. These points are unlockable to spendable crypto. Once that content is added, other customers can discover amazing places on the platform, and hopefully tour them.
It will leverage big data and AI to customize and personalize travel experiences for each location. They can then pay for travel experiences in tokens and get discounts on the same. They can still buy coupons with fiat.

The company started pre-sale on May 15 until June 15, and the public sale starts August 16.
Cool Cousin
Cool Cousin is a travel company that already has over 500K travelers worldwide but now with a new open-source cryptographic token CUZ. The use of blockchain and cryptocurrency will help users access low cost services. Plus, having some experience in the industry means they understand some challenges in it and how to deal with them. For instance, they say that many travelers spend much of their precious vacation time wasted on mediocre places no matter how hard they try to avoid dubious online recommendations.
Therefore, to eliminate the problems, travelers will use the platform to get real and on-demand city guidance from locals, to match their style and needs. The platform targets to connect the travelers and tour guides or sellers/providers of tour services. A traveler connects to their Cousin (travel agent) and reaches them out for advice, recommendations on travel -- including where to stay, prices, current events and offers, customized itineraries, and the right timing of their visit -- and other ideas.
Service providers can thus add their own custom content. The platform will have a community of contributors that monitors to see that the quality of content is up to required standards. They can then monetize their unique knowledge.
The web app launched in the fourth quarter of last year and they now have more than 1000 cousins in more than 65 cities around the world. They will launch Cool Cousin 3.0 in the third quarter of the year.
Their ICO is ongoing and will end on Jun 5, and they have already raised 16,780.36 ETH -- which is more than 95 percent of their target.
Deskbell
Deskbell Chain concluded its pre-ICO in May and is hosting an ICO that will end in November 1 this year.
The service is based on the already existing DeskBell service, which enables hotels to get information to guests and keep communicating with them via chat. Businesses use the service to increase sales conversion, automate interaction with their customers through marketing programs, cut the cost of advertising, and build relationships with partners.
Therefore, in short, DeskBell service acts as a guide and compass for tourists looking for hotels. It also offers rewards to tourists for trivia or targeted actions.
Ethereum Travel Token
Ethereum Travel Token ETHTT is an ERC-20 compliant token and ecosystem on a decentralized blockchain, which integrates with with federation protocols (SAML, OAuth, WS-TRUST/FED). It is a token meant to help people book and manage travel reservations in the travel industry including Airlines, Hotels and Car Rental Industries.
With the tokens, a customer can book and manage travel reservations directly with companies. They will also avoid converting loyalty travel rewards or points from various travel industries.
The company's pre-ICO starts June 5th to 15 th at 40% discount (and accessible to only first 5000 buyers) while the ICO will start 1 July and end on 21 July 2018 with a discount of from 10 to 30 percent depending on when you buy. They are targeting a total supply of 10 billion tokens.
They hope to list Ethereum Travel Tokens on major exchanges this coming October. The application will also integrate with major travel industries in Europe or Asia and will feature a mobile application.
They will then expand use to North or South American travel industry.
eWaiter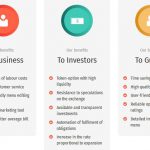 eWaiter is a global centralized service on blockchain hoping to automate customer service in restaurants and improve the service quality. In particular, it targets at automating industry workflow at minimal costs.
It will employ the WTR coin, providing an opportunity for people to invest in a multipurpose application in the restaurant industry. It will entail Waiter call system, Electronic menu, Customer feedback service, marketing tools, procurement and accounting features and restaurants can access these at an affordable cost.
The pre-sale is over and they raised $400 000. 1 WTR coin goes for only $0.05. ICO is upcoming.
Further Network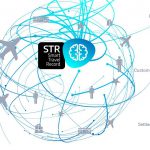 Further Network hopes to use blockchain to solve settlement and payment problems in the travel Industry. Features include customizable and transferable airline ticket, hotel reservations and also second hand market for all type of tickets.
Users can use digital currency to settle and pay providers in real time inside a new peer-to-peer airline and travel network.
The Smart Travel Record (STR) smart token will hold travel asset data (airline ticket, hotel reservations...etc) and can be used to pay for hotel reservations. It can be exchanged and its ownership can change, just like any other tokens. It will also facilitate the peer-to-peer transfer.
The pre-ICO started on 02 Apr 2018.
GOeureka
GOeureka is a blockchain-based hotel booking platform on which transactions are done using GO Token as the virtual currency. These transactions include payment for rooms, hotel services, and other internal processes.
First, hotels will manage inventory and do commission-free bookings on the platform. On the other side, customers can browse, make bookings and receive unprecedented benefits and rewards -- paid in form of loyal rewards, concierge services and GO debit card -- through an automated feature. It will have the GOeureka app to facilitate bookings.
In the end, this and other platform will reduce the Online Travel Agency's (OTA) dominance -- currently standing at 70 percent of online bookings, which forces high commissions and prices.
The platform will have 200,000 hotels available for booking at launch in the Q4 2018. There are hotels that are already listed from various places around the world.
Pre-ICO ends in Jun 15 to pave way for ICO, which starts June 17 and ends on Aug 31.
Roomdao
Roomdao is a blockchain-based decentralized marketplace where travelers will be able to connect with service providers directly and find the best suitable residence place, book a car, order a tour, check local restaurant and bar lists. They will be able to do so while reducing fees and improving travel experiences.
The service will allow small local tourist service providers to offer lower rates and a wide range of services and find customers even when competing with big meta search firms such as Booking.com and Expedia, for instance. There will be rating, review and quality control system for purposes of improved trust among users. Users will be able to pay with crypto, convert crypto or fiat currency on their online account, as well as get bonuses and loyalty points, among other things.
Transactions will be enforced using smart contracts.
Their pre-ICO ended May 20 and the public sale starts in 30 days or Jul 1.
Tuk Tuk Pass (TTP)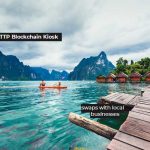 Tuk Tuk Pass (TTP) targets at providing users with all travel-related services inside of a single app. It will use APIs to connect to existing businesses and provide travel business (local tour guides, tour companies, hotels and all tourism-driven businesses) more exposure to more customers. On the other end, customers can then enjoy the best deals at a fraction of cost.
It will have digital and crypto payments.
The pre-ICO was held between Jan 25 to Feb 13th. Round one of ICO starts soon and you should register on their website if you like the idea.
Smart Trip Platform
The Smart Trip Platform seeks to connect service providers with travelers looking for safe, comfortable, and authentic trips, accommodation, cars for leisure and business. Both will significantly reduce the amount of time spent on research and maximizing the authenticity of the experience.
The provider and customer will be able to connect directly. Customers can find the best guides and drivers and less costly offers, while service providers can find a wider global catch and reduce expenses for connecting directly with buyers and thus maximizing their profits.
It works more like a trip planning tool where both can meet, share experience and build itineraries together. Both service providers and customers will be able to post reviews for each other; post photos and videos, and create and edit pages for places and attractions; join chat rooms; build a knowledge database, share rides and tours; participate in arbitration, and ask for travel advice. Users will also be able to get rewards for activity and cashback.
In addition to the trip planning tool, it will feature great prices and a dynamic community of travelers and tourist industry professionals. Other things range from air ticket sale to booking jungle treks, detailed information on local attractions, and information to help travelers find travel companions.
The platform will use own cryptocurrency called TripCash (TASH), which is ERC-20 compliant and a Universal Cryptocurrency Wallet (UCW) that can store different types of cryptocurrencies and perform instant exchanges between them. There will also be debit cards called TripCash cards to be used anywhere in the world, making it possible to do online and offline purchases.
Their pre-ICO starts in April and ends on June 10. ICO starts on June 25 and ends Jul 22.
Tripbit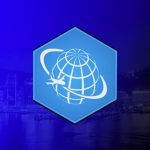 Tripbit is hoping to use TBT currency to eliminate problems of extortionate foreign exchange rates, transaction delays, double marginalization, and double bookings in the travel industry.
Users can also avoid wasting too much time navigating through websites to try and find best deals for flights, hotels and events.
Also, it will also have payment in fiat and other cryptocurrencies as well.
It will bring together flights, hotels and events operators.
The ICO is on until the end of June.