Here's a List of Ongoing and Upcoming STOs
TokenMarket STO
TokenMarket is a platform which lets private companies and individuals raise capital through STOs and ICOs by listing their projects there and selling their security tokens (backed by real assets) to investors. The platform makes it easy for investors who are willing to carry out some basic research, invest and trade early-stage and seed capital companies. A security token will mean both VCs and the everyday user can get to invest in the companies and startups by buying and holding the token.
The company is based in London, Gibraltar, Helsinki, Malta, and Dubai and facilitated or hosted over 30 token offerings since 2016, which assisted issuers to raise over £240 million via the platform and they have attracted over £10 million in revenue during this period.
Their STO will take place in two stages, first a private placement for professional investors, which is currently open. The tokenized equity crowdfunding campaign, the second stage of the STO, for both professional and self-certified investors is expected to take place later this March 2019.
ReitBZ
ReitBZ is advertised as the first security token backed by a traditional investment bank. It is backed by BTG Pactual, which is the largest real estate manager in Brazil and Latin America's biggest investment bank. The group behind the investment will offer an opportunity for investors to invest in Brazilian Real Estate through a security token and with the experience and expertise of Latin America's largest investment bank.
The company will generate income from fees paid for active management of real estate portfolio and other sources. In other words, the company will offer an opportunity for people to invest in tokenized real estate in Brazil.
Token holders will benefit from periodic airdrop payments in Eth or a USD-pegged stable coin based on the future performance of a portfolio of urban real estate properties that are initially bought under distressed situation.
The token sale or main STO sale is currently live and will end in May.
MinedBlock
MinedBlock is a fully managed crypto mining service that hopes to solve issues and problems around cryptocurrency centralization. These issues and problems include the fact that there is centralization of a large amount of mining hash power, lack of transparency and cost ineffectiveness of cloud mining services. The blockchain is based on Polymath's ST20 protocol. 
To deal with that problem, MinedBlock will raise funds through an STO and offer investors an opportunity to share in the mining revenue. Investors will, therefore, need not buy, configure or maintain expensive mining equipment or mine on their own because the team will have and will use own mining equipment to launch and maintain a managed mining service that pays out revenue to contributor investors. The experts will be able to configure and maintain the equipment for maximum productivity and with the lowest operating costs.
The facility will be involved in the mining of several coins from the list of top 50 coins by market cap. The STO previously started as an ICO which was halted in Q4 and then changed to STO which started in Q1 of 2019 and which will end in the Q2 of 2019 when they will acquire mining hardware and mining is scheduled to start in Q3.
Siafunds
The Siafunds platform deals with cloud storage and connects users who have underutilized hard drive capacity to those who need file storage. In other words, the Sia blockchain hosts a computer storage marketplace where transactions are done in smart contracts and will offer users who need storage, more affordable storage deals. The long term goal is to become the backbone storage layer of the internet.
This is an innovation by Boston-based Nebulous, Inc., which was established in 2014 and which is funded by Raptor Group, First Star Ventures, Fenbushi Capital and INBlockchain. Nebulous launched the Sia Storage Platform in 2015.
The platform is offering up to 750 Siafunds to qualified investors via a modified Dutch auction which will open on April 16.
Eqwity
Eqwity is a security token platform dedicated to the Security Token ecosystem or dedicated to the improvement of the technology and the processes around the issuance of security tokens. To make the issuance of security tokens much better, the platform -- known as STO Plus Platform -- will be applying data intelligence, A.I. for aggregating, standardizing and digitizing all necessary services for setting-up a Security Token Offering from A to Z. The company is based in the United Kingdom.
Using the platform, users can perform and automate a number of things when issuing a security token. They are able to validate their regulatory compliance and promote their offerings to investors on the platform. The platform will have four features: the platform that makes possible and easy onboarding of clients; functionality they call Community Voice which is to be used by STO issuers to decentralize investor relations and company governance (voting, opinion sharing, online general assembly); Blockchain Stock Exchange which will essentially be the first Digital Asset Exchange dedicated to most capitalized blockchain companies and startups; and a Block Accelerator incubator that also adds in issuance, compliance, fundraising and trading. It will have a platform token called EQYS.
The STO project has already raised over $ 1,3 OR 77% and will end on 10 May.
Cryotech Nordic
Cryotech Nordic by Finland-based Cryotech Nordic Ltd wants to make cryotherapy chambers and localized cryotherapy more accessible to the retail market by shifting from the use of difficulty sourced nitrogen gasses and expensive liquid chambers and cabins to a more cost efficient electricity-powered solution.
The platform will utilize CTN token.
DigitalCryptoInvest
DigitalCryptoInvest wants to become a platform that is a one-stop shop for individuals and institutional investors who are passionate about investing in digital assets. It will incorporate different technologies such as Artificial Intelligence, Risk Assessment, and Rating, Legal and Compliance support. It will include tokenization of assets and offer tokenized assets as options for user portfolios. That means y buying the security token, users will be able to invest in a variety of assets through the platform.
The ICO will happen in two phases.
BlueOcean
BlueOcean is a tokenized medtech VC fund for the European MedTech and life science industry, to allow users to invest in an asset-backed token -- the token fund will invest in some of the best medtech companies in Switzerland and Europe. It has already invested in more than 30 companies of which several have been successfully exited and 9 have been financed through the team's first fund BlueOcean ventures.
Therefore, the company has a long term experience in investing in medtech startups with several exits already and established partnerships in the medical industry. Sale proceeds from the selling of MedTech startups go to buying back investor's tokens.
BlueOcean STO is ongoing and will conclude on March 31.
Blockport
Singapore-based Blockport regards itself as the first social cryptocurrency exchange platform which combines worlds of personal finance, trading, and social media on one platform. The trading platform will let users copy trades and trading strategies from experienced traders who are incentivized to share their knowledge because they can earn Blockport's native token BPT as a reward.
According to their description of the functionality of the platform, the social copy-trading functionality will be better than that employed in eToro and there will be a unique BPT token model, smart order-routing system (aggregating liquidity from external exchanges that allow them to offer the best prices to their users and eventually build on a hybrid-decentralized architecture). The platform will also allow users to store funds on-chain and manage their own private keys whilst trading with the high performance and liquidity of a centralized exchange.
The platform will derive its fees from trading and social trading of cryptocurrencies.
The main sale for the STO will start in on 31st March this year.
VMC
VMC is a blockchain based open mobility platform based on the Stellar blockchain, that aims to work with smart cities that are interested in solving traffic congestion and to help mobility providers to improve interoperability with simple integrations and efficient payment solutions, and to provide travelers with a seamless privately-designed custom experience using one APP for multiple mobility providers.
They already have a working product, The VMC Core, a decentralized PoET consensus-based algorithm (PoET) that runs on trusted execution environments, delivers a vehicle communication standard and framework for autonomous vehicles.
Mobility companies, which can enjoy P2P transactions on the platform, will pay a small fee per transactions. The company has developed an iOS and Android mobile blockchain payment app for public transportation which customers can use to plan, book, pay and enjoy seamless traveling.
Private and public transport companies can integrate their software into their existing hardware. It can also be utilized by shared and autonomous mobility companies to provide a seamless experience. The technology can also be relied upon by aspiring smart cities to get smarter, reduce congestion and combat pollution by offering better mobility.
The private sale for the STO is on-going and will conclude next month. 
BlockSafe Technologies
BlockSafe Technologies which is a subsidiary of Strikeforce Technologies, is a US-based company that offers security for crypto wallets, exchanges and permissions blockchains. They expect the cybersecurity market that protects the blockchain ecosystem to grow to over $355 Billion dollars, obviously with the growth of crypto and blockchain in the next three years. That means their BSAFE security token has a lot of potential for growth in value.
 The technology achieves keystroke encryption, secures keyboard, browser, clipboard copy, screen against screen captures and password/data vaults. It also helps avoid anti-click-jacking and incorporates a strong password generator.
The pre-STO is live and will end on Sunday, 24 March.
Bitcademy Football
Bitcademy Football is a group of football academies and which is trying to use new technologies such as blockchain, artificial intelligence and player prediction tools whether it involves talent selection or hosting a marketplace on which fans can participate in the game and create their future stars.
The fund will build academies to discover and develop new talents after which marketplace activities and player contracts with professional clubs will generate profit to be shared by investors.
The project's STO will start in April.  
WindMine
Liechtenstein-based WindMine specializes in tokenizing wind energy and offering it to investors as a digitized asset. They hope to build a wind turbine farm near Baltic sea in order to generate renewable energy to sell on grid and reduce environmental pollution. They are partnering with NordPool.
The location where they aim to build the wind farm is near an industrial zone and suitable for offshore wind turbine park performance stats but which has high onshore park building expenses. The windpark will run 15 latest tech wind turbines and supply 60 MW, take one year to construct, output an estimated over 145.000 MWh to North European power grid, and manage a lifespan of around 25 years.
The STO is EU registered and compliant token for sustainable long term operation in renewable energy sector.
The main sale will start on April 1 and end on September 1.
PhunCoin
PhunCoin is a project by U.S.-based Phunware, which is a ten year old global public company that generates over 5TB data per day and reaches out to approximately 1B actives devices each month. The company is developing a blockchain-based data exchange and mobile loyalty ecosystem. The platform will let people take control of their data while engaging with brands they care about on their own terms like say choosing to share data and info with them.
On the platform, consumers will be able to receive the tokens by sharing unique data attributes and actively participating in marketing campaigns.
Developers on the other hand are able to receive the tokens for utilizing the Phunware's SDKs and APIs to better engage, manage and monetize their apps. Brands will be able to access more relevant data and use the tokens for their own incentive programs and marketing campaigns.
The project has been in operational for 9 years in business according to their website and has raised $100 million in capital and facilitated 6 billion transactions, by connecting 940 million unique active devices monthly. The platform has so far generated a total of 5 terabytes of data. 
The main sale will take place between June 20 to 20 December this year.
Bolton Coin
Bolton Coin (BFCL) is part of an ecosystem whose platform focuses on tangible luxurious markets such as gold and diamonds mining, real estate, integrated by eco-sustainable energy and extraordinary form of BTC crypto-mining. All of them are interlinked together with the coin to utilize Ethereum-based smart contracts. Users will be able to make money even in crypto winter or when difficulty increases because of the low cost of mining.
The company will invest in large-scale mining and mining hardware and mine for money to pay its investors too. The mining operation will be managed by the company for the investors and this will solve the problem of and challenges such as of buying expensive mining hardware, maintenance of mining rigs and issues such as token conversions and exchanges. For instance, these challenges have made it difficult for companies and individuals involved in mining industry, especially during the time when crypto prices are low. It is designed to survive the winter because the business will invest in other areas as well.
The UAE-based project will also re-invest in cutting-edge mining hardware to boost its mining operations.
The STO ended on 28 February raising $67,830,000.
Renovato
Renovato is a  multicrypto exchange platform that combines a variety of financial aspects such as cryptocurrency, fiat, FOREX, spot metals, spot indices, spot commodities, futures and shares trading.
It is being developed by a group of cryptocurrency and Forex traders. Through the platform, users will be able to trade and exchange these assets. The token Renovato can also be spent to trade forex with leverage opportunities of up to 100:1 on popular pairs and 5:1 for crypto. The platform will also offer advanced features such as ability for traders/users to follow trade trails of their favorite traders on the same platform. Users will be able to fund their accounts with fiat or cryptocurrencies. The platform will kickoff trading when the token sale concludes. Other features of the platform include a crypto exchange, forex trading, portfolio management, in-house trading team, and workshops and webinars.
The STO started off this month 15 March and will end on April 30 and has already raised $35 million.
TapJets
TapJets is a platform with end-to-end technology (not clear if it is based on the blockchain) that facilitates the booking of private jets and makes the process simple and works with mobile and web technologies. On it, clients are able to instantly summon a private jet, bid on empty flights and interact directly with plane operators. Travelers or tourists or business people will be able to get planes that are available to fly at the customer's preferred time of departure. They can use mobile apps to check available options in each flight categories and to book. It facilitates instant booking and placement.
It eliminates some of the private jet booking pain points for clients such as need to search through third parties and brokers for available jet charters, which not only takes time but is also a hustle given unavailability of a service aggregator. This means customers are sometimes forced to go with a jet that is not necessarily closer to them and may be waiting for hours before one is scheduled to suit their needs.
Even brokers and middlemen might get involved in many request-replies over emails, bulletin boards, or telephone, to determine who, when, and how can dispatch a flight. Besides, some flights fly empty because no one knows about them, their relocation to next client, or even schedules. At the end of the day, these flights are a huge waste of time and resources.
The company already has a working product. The security tokens will serve as shares and are conducted as per Regulation D and Regulation S of the Securities and Exchange Commission.
The STO is on-going and will end on 15 Jun 2019.
Fitblox
Fitblox uses the blockchain to combine health and fitness needs with social aspects to facilitate a incentive-based business model where users can monetize their fitness journey and social media activity. Users will be able to create content and rewarded by the community for sharing. It will also act as a marketplace for health and fitness products and content.
For instance, users will be able to add and customize workouts and try new ones from the community and fitness professionals. They can also track their goals and adjust their training preferences and workouts. They can then share their progress and experiences with others on social media based on the platform and get rewards.
It employs a DPOS-based stake-weighted voting system and will work on mobile phones.
Watch out for the announcement of their STO on their website.
Edexa
Edexa concentrates on digitizing business processes along supply chains including e-invoices, orders, warehouses, procurement and finance. The solution, which is called Blockchain in the Supply Chain, will be used to record business transactions in seconds, increase transparency and security of transactions and processes, and create simple interfaces.
It is being developed by io-market AG, which has been selling intelligent supply chain solutions for almost 20 years. According to their whitepaper, many companies in this industry want secure blockchain solutions that meet their data protection requirements and do not incur horrendous transaction costs.
Token holders will benefit by being paid classic dividend after the company completes the build-up phase and realizes the token as a non-voting share according to Liechtestein law.
The STO will launch next Wednesday.
IkiooTech
IkiooTech uses the ikioo App to facilitate health and wellness management by doctors, patients, hospitals, insurance companies and any other category of users.
Users will take advantage of decentralized the healthcare community, digitalized health, and artificial intelligence in the management of health and welness. They have ikioo AI hub, the ikioo blockchain, ikioo Provider Portal, and together with algorithms created and supervised by doctors, these will facilitate access and exchange of health data and the provision of health care services globally.
Customers can use the app to submit health and medical data to preferred providers and then get second opinion from different providers about their health statis through voice, text or video chat. They can also earn tokens through tasks such as monetizing and selling secured de-identified data to interested 3rd parties, say for research intentions.
The security token holders will get equity ownership in California-based Ikioo Technologies Inc, can trade the tokens internally or trade them on exchanges against other securities or fiat or crypto. They will earn dividends in U.S. dollars through their ikioo wallets.
The STO is live and will take place until next month.
SpaceFund One
SpaceFund One is a tokenized venture capital fund that will invest in high growth startups while providing liquidity and flexibility for investors through the SpaceFund One security token.
After investing in a portfolio of companies, they will then incubate, grow and exit the companies with a focus on building a pipeline of high quality, growth-stage space security token offerings over the next decade.
The STO date is yet to be announced.
Crowd for Angels
Crowd for Angels is a FCA-regulated crowd-funding platform for security tokens and is based in the U.K. Their main line of business is to offer to the investor, shares, crowd bonds or tokens STO so that the investor is able to choose the investment they want.
It was established in 2014 and companies issue shares, crowd bonds or debts, and tokens or crypto to investors. The company is authorized and regulated by the Financial Conduct Authority FCA.
Their STO is live and will conclude on 31 March this year.
Look Lateral
Look Lateral is a blockchain-based platform for art industry, to facilitate an art market where artists and other interested can trade their art while investors can buy fractions of artwork.
Their solution is known as Fimart – Fractional Marketplace of Art, and acts as a decentralized blockchain environment that facilitates transactions and ensures security for all users.
The STO is live and concludes end of this month.
Resolute.Fund 
Resolute.Fund is a real estate fund that invests in real estate and manages a portfolio of distressed mortgage debt across the U.S. for the benefit of its investors. Based in U.S.A., the fund is managed by experienced professionals. They will pay out dividends on a regular basis and may reinvest a portion of the profits into additional properties. 
An example of distressed mortgage loans they hope to invest in are senior loans on residential or commercial real estate where the borrower has failed to make payments or are selling at distressed prices for other reasons. They will focus on the $5-15 million range loans and will seek to acquire loans at discounted prices to principal balance then manage and monetize these assets through a variety of methods including each or a combination of loan modification, foreclosures with sales to third parties, refinancing and deficiency judgments.
They will primarily focus on assets or markets in the Southeast, Southwest, Mid and Northwest. The fund will pay out dividends on a regular basis and may reinvest a portion of the profits into additional properties.
STO is ongoing and will conclude on 29 March this year.
tZero
tZero is a capital markets platform that will connect issuers and investors for the secondary trading of traditionally illiquid investments.
The platform lets private companies such as in real estate and funds to issue tokens backed by traditional capital assets such as shares, funds and bonds. They are then able to source capital from investors globally.
The STO start date is yet to be announced.
Digitorney
Digitorney is a digital market place for business law where companies can search and find the most suitable lawyer for their needs and across all fields of business law. The platform also provides premium legal tech solutions e.g. blockchain messenger.
They connect businesses or individuals to lawyers they need and take care of initial fact finding such as creating a written case summary and arranging the relationship. They also offer legal tech solutions that are developed by them and/or their strategic partners. They also sell software in conjunction with lawyer search assignments, often standalone.
The project's STO's start date has yet to be announced.
Sports Investor Coin
Sports Investor Coin allows access to the $700bn a year Sports Industry and is an sports asset-backed token. Holders of the token will get equity ownership in these assets. Sports assets such as brand sponsorships where brands pay for advertisements.
This U.K.-incorporated company is a fund that will invest in certain assets that it hopes will grow with time, when promoted on their platform.    
Silicon Valley Coin
Silicon Valley Coin is a fund that will invest in late stage companies and startups and early liquidity through tokenization. Thus investors who buy or hold the coin will benefit by the quick growth of the company value or asset value since the targeted investment is made in their hyper growth phase.
The STO date is yet to be announced. 
GraphenTech 
GraphenTech merges Graphene and Blockchain to promote innovations and application of Graphene as a component in various industries due to its superior properties over metals and composites and materials used in those industries today.
The graphene market is expected to grow from $9 million to $126 million in 2020 according to Lux Research
The STO is currently live and will end in June this year.
Sisu
Sisu is a financial well-being company that is creating an automated financial planning solution that can be accessed through online banking platforms most Americans are already using. The platform is intended to aggregate and analyze financial data and continuously implement small and manageable financial planning recommendations to customers that are most appropriate for the customer. It also encourages saving and investing.
They are collaborating with Virtual Affairs to introduce this solution. The latter company is a European Fintech with over 20 years of experience in financial markets and which has developed and implemented online banking and investment platforms for regional banks throughout Europe, Canada and Central America.
They are also engaging AlphaZetta, a data science and analytics company that has over 380 experts worldwide and experience in integrating data from diverse systems.
The STO date is yet to be announced.
BR11
BR11 is based in Brazil, Cayman Islands. It is basically a fund that will invests in 11 pre-selected high growth startups which are also among the best performers in Brazil under-valued entrepreneurship.
The startups must have proven business models and some with annual revenue of millions of dollars and a significant market share and some are already expanding internationally.
The STO start date is yet to be announced.
Healthbank
Healthbank is a personal health data exchange, storage and monetization platform. With it, users are able to share and exchange data with healthcare, pharmaceutical and wellness and lifestyle service providers.
The data is stored in and exchanged over a blockchain-based digital platform. Currently, the company has live partnerships with over 200,000 users. It aims at tokenizing this healthcare ecosystem such that the security token will be an equity token for holders. The token can be spent to facilitate redeeming for health services, receiving of services or health data exchanged by individual users, and can be exchanged on a 1:1 ratio for HBE tokens.
Holders of the token will receive regular dividends of the platform profits.
STO is live and will end in May this year.  
ScientificCoin
ScientificCoin makes it easier to invest in scientific innovations whether the investors are individual or institutiona including students, scientists and the rest of the community. It solves the problem of uncertainties in the success of scientific investments by facilitating risk evaluation because in the end, most of innovations currently do not mature to market, meaning investors may not get return on their investment as expected.
With global R&D expenditures now at over $2 trillion USD and only 20% being fully completed while 40% of them being write-offs of inappropriate expenditures, blockchain can help create a crowd and crowd wisdom that provides transparent and fair ratings for scientific innovations and projects to offer investors an opportunity to better evaluate whether particular innovations are worthy to invest in or not.
The rating is provided on the basis of mathematical algorithm which is based on more than 70 main characteristics divided into 5 sections and each project is rated based on a 9-month statistical project analysis.
The STO is live and will conclude on 30 of April this year.
Corl
Corl is a Canada-based company that specialized on using blockchain, token, big data, machine learning, and advanced risk management to help startups and companies apply for funding. Furthemore, companies and startups will be able to get funding without having to give up equity, board seats or personal guarantees. The founders continue to keep equity but there is an innovative revenue sharing with investors.
According to their website, they are able to fund up to 10 times the startup's monthly revenue to a max of $1,000 000. The pricing is transparent.
Startups apply for funding and a decision is made within 2 weeks. The company has partnerships with a number of other companies to facilitate this project, including with Entoro, DLT Capital, Tokeny, Securitize, Issuance, The Cabin Capital and InPortal.
STO start date is yet to be announced.
Leaseum Partners
Leaseum Partners specializes in New York based commercial real estate property. The $250 million fund will invest in this real estate property and then tokenized with token holders receiving quarterly dividends and potential capital gains. These will be paid in dollars or in digital USD.
The company will manage the real estate property professionally and earn money from increased value of the rent and property on sale. Therefore, they are focusing on long term value investing. 
The real estate units will be open for trading on the platform any day and time.
The STO main sale is live.
Nexo
Nexo is a crypto lender platform that is providing clients with instant access to cash while they retain ownership of their digital assets. 
It is developed by Credissimo, a leading FinTech Group serving millions of people across Europe for over 10 years. Credissimo operates under highest regulatory requirements and strictest supervision by multiple European Banking and Financial Services Regulators.
Rise
Rise is a Germany-fund that develops world-class A.I.-based trading strategies and licenses its proprietary technology to small and large-scale investors. These algorithms are already being applied in trading of various asset classes and are outperforming legacy market strategies. With a mobile app, users are able to connect their wallets and start leveraging AI in trading the assets.
Their UpTick app has more than 100 users and they have more than $50 million of committed assets under managements.
They are setting up special investment schemes known as crypto traded funds (CTFs) to let investors leverage their investments.
Their STO start date is yet to be announced.
SwissRealCoin
SwissRealCoin security token is linked to a portfolio of Swiss Commercial Real Estate and uses the "MIA" (Management & Investment Assistant) software to manage real estate assets on the blockchain. The software allows for digitizing property data and generating quality insights. Thus, investors will be able to have 24/7 access to portfolio performance metrics, voting rights, industry insights and many more features.
The platform allows combining of three aspects: crypto, technology and real estate in automating the best of the three. The portfolio will also grow through re-investments of the net rental income and IP licensing proceeds. 80% of the net rental income to the company will be re-invested.
The company is accepting investment ticket reservation applications and hopes to hold STO this year.  
Monart
On the one side is the digital art and on the other is non-digital art but all are exchangeable. Monart wants to offer stakes of art collections and with a comprehensive and viral art platform where people can sell, auction and stake art. They will work with international artists and highly experienced advisors within the art sector.
Therefore it will be a platform for art lovers, artists, creators, galleries and curators from all over the world to find and trade what interests them whether it involves real, 2D, 3D, AR or VR art. Through the token, they will be able to trade artworks or collection of artworks shares.
The security token VFA or Virtual Financial Asset will be offered under Malta Law. The company will invest half of the STO proceeds in a large art collection while profits from this work will be paid to token holders as rewards. 10% of the share of the large Monart marketplace transactions gross profits will also be paid to token holders. Token holders will also benefit from many privileges including private sales, discount sales, exclusive art collection creation, VIP events invitations and many other perks.
The STO will will held in June.   
Bitbond
Bitbond is a Stellar blockchain blockchain-based lending platform and aims to have its services accessible globally. The security token Bitbond Token (BB1) is being announced by Bitbond Finance GmbH, which is a company fully owned by Bitbond GmbH. Bitbon was founded in 2013 and now facilitates more than $1 million in business loans every month.
The platform already facilitates blockchain powered payments in over 120 countries all over the world in which it has investors and , in addition to existing partners who are using the platform already. The blockchain can facilitate transaction capacity of over 1,000 transactions per second with the transactions being done at a fraction of cost. The platform has an in-built decentralized exchange.
Token holders will receive a 1% of invested amount every quarter of the year, translating to 4% per year. Holders will also receive a variable coupon payable once per year in addition to the interest. Both the quarterly and annual coupons continue for 10 years. The token will reach maturity and is bought back at its face value of $1 each. Some of the project's venture capitalists include Point 9, Sky Level Group. The security token will be regulated by the Bundesanstalt for Finanzdienstleistungsaufsicht, which is the German financial regulation authority.
Bitbond has already raised $112,150,000 but is offering discount sales for up to next week.
Slice
Slice RE is a blockchain platform for real estate and allows anyone to gain access to institutional-grade real estate in prime markets. Holders of the token will be able to enjoy public-market liquidity with private-market returns. Investors will be able to invest into high-end real estate with high returns and low fees. Investors are able to gain full transparency and know what they are exactly investing in. They will also be able to take advantage of unprecedented liquidity and cash out whenever they want.
They can thus get to invest with low capital and fees and without stock-trading accounts unlike is the case when investing in Real Estate Investment Trust (REIT). It will also serve as a better alternative to real estate investing platforms that restrict investments to accredited investors only. The minimum investment will be $10 k and investors can also invest in U.S.-based real estate properties.
Thus it will be one of the few if not the only real estate platform that offers fractional ownership in U.S. commercial real estate (CRE) in prime US cities, lie as Los Angeles, New York City, Boston, and San Francisco. Besides, token holders will be able to liquidate easily and at any time via leading exchanges such as tZero and OpenFinance.
On the other hand, real estate owners and operators will be able to gain access to a large pool of untapped capital.
Currently, it has over 120 project submissions, meaning real estate properties that want to list; over $1B of partner's assets under their management and over 1k potential investors have signed up to slice's platform. It has already raised $240 million in private equity and has over 2000 partner's portfolio units.
RentalCoins
RentalCoins wants people to invest in a fleet of collaboratively owned assets that can also be rented. It therefore serves as a community marketplace for sharing products and services and is based on RayyProtocol that facilitates sharing economy aspects such as one-tap payments. This sharing will lower cost of ownership by fractional ownership of resources and ability to simplify transactions between proprietors and consumers. This model also boosts or takes advantage of sharing economy, a market that has a transactional volume of around $51 billion in 2018-2019.
The platform helps to narrow down search for assets and geography covered by multiple service providers. It also ensures seamless payments globally as an essential element of these transactions. Transactions will have zero fees. Via RayySearch based on a meta-search engine, users of the platform can discover and access sharing economy. It will also facilitate building of trust between those who want to share assets since that's necessary for a sharing economy.
World Winners Network
Bulgaria-based, World Winners Network, aims to connect influencers, consumers, business owners and nonprofits to create community synergies and boost services such as  identification, donations, voting, data recording, ratings, access to various services offered in the platform including buying advertising space as well as rewards for user's activity.
Elocations
Elocations is developing a real estate listing marketplace where retailers and brokers can find deals and locations worldwide. Besides that, they are also developing smart contract for leases. Therefore, it will align itself to the possibility that most of billions of commercial lease contracts will be decentralized on the blockchain.
The property marketplace went live with 30,000 shops and properties and currently already lists shops in the 500+ most important shopping streets for top retail brands like Fifth Avenue, Causeway Bay, New Bond Street and Rue Saint Honore and are adding more.
On the platform, tenants will be able to execute a legal contract that is signed by parties with their blockchain keys/identities and stored immutably on blockchain. Landlords will be able to shorten vacancy time and compare rents and prices in the neighborhoods. The platform will also facilitate easier and faster collection of rent via the LocationToken and transactions are low-cost. Brokers, on the other hand, will be able to identify potential tenants and increase their own location portfolio. Provision of exact data about the demand side will let brokers do only 10 instead of 100 calls.
The company launched Smart Lease Contract prototype in beta last year Autumn and wants to list 500,000 shops and properties in the top high streets online globally.
The pre-sale ended last year but the STO's start date has not yet been announced.
The Elephant
The Elephant is a United Kingdom-based company, is basically an asset tokenization platform that allows private share owners to tokenize their assets through equity tokens and sell them to investors. The equity tokens will be backed by real assets including shares of pre-IPO private companies. The Elephant Platform is already active but not in the tokenized model yet.
For their STO, they have PEC tokens that guarantee membership and members are able to receive the platform's annual revenue and participate in Dedicated Token offerings meaning STOs offered by other private investors listing on the platform. The platform will generate revenues from fees collected from share sellers upon completion of the sale of their shares as well as annual management fees collected from dedicated partnerships. There also will be success fee collected when a liquidity event of shares held by dedicated partnerships is held.
20% of the annual revenues generated by the Platform will go to PEC holders as rewards. 40% of such fund amount invested in STO will be used by the Platform Operator to participate in Dedicated Token Offerings.
The Elephant has raised a total of $18,000,000.
Andra Capital 
Andra Capital is a late stage, pre-IPO, technology growth fund in which investors may choose to invest traditionally or via an optional liquidity feature - an asset-backed security token called the Silicon Valley coin. In other words, the fund will invest in late-stage technology ventures such that their growth rate will see investors earning more profits/returns over a short period of investment compared to traditional venture capital.
Users will be able to invest alongside Silicon Valley VCs in pre-IPO technology companies. They can also resell.
The STO start dates are yet to be announced but those interested can contact the company for further detail via website.
Finbc
Finbc is a p2p receivables exchange and financing platform for SME on the blockchain. It seeks at making international invoicing and payments easier. The platform lets users send invoices to their customers around and these are able to pay with just one click whether using regular fiat or crypto.
There also will be an AI-powered liquid management tool that forecasts potential gaps and users can get fast and easy cash through the on-demand factoring feature. Finbc members will also be able to become investors by allocating liquidity to other members. The AI algorithms will be used to match both investors and sellers.
The STO has raised $15,914,200 so far.
The Noon Capital
The Noon Capital real estate development and management company wants to reinvent how properties are designed, managed and financed in South East Asia. The company has already raised USD 10 million from family offices and individual investors, and they already have a proven track record in developing and managing properties in emerging markets.
Using blockchain, they hope to become a gateway to housing and real estate development projects in South-East Asia. The platform will utilize smart contracts representing true economic claim on real assets.
The STO date is yet to be announced.
Hygh
Hygh is a peer-to-peer advertising network and content management system that set to change the way brands advertise and the way people or consumers engage with advertised content. With the platform, advertisers will be able to advertise on a variety of other platform whether it is on a TV, billboard or on tablets. That's because the app developed by the company is able to turn any screen into a highly flexible ad space. Thus it will connect those who want to advertise, with digital display providers on a P2P platform for real-time advertisements to all at a click of a button.
The solution is being developed by a specialized team including includes Jurgen Specht, the technical mastermind behind Rakuten's ecommerce website used by more than 70 million customers.
Those who buy or hold this token will receive regular income or revenue from each of the transaction conducted across the platform. The revenue share will be 9% according to their website.
The pre-ICO is on-going and will conclude on June this year to pave way for a public sale that will begin in June until December.
Angenium
Angenium is a company that facilitates waste recycling and decomposition processes. Based in Russia, the team is raising funds via an STO to construct a plant that can extract precious metals from man-made waste -- specifically silicon oxides, aluminum and iron -- using a special type of sorbent that streamlines the extraction process.
It employs a token known as ERC20 ANG_Coin which investors are able to choose to receive a one-time payment amounting to 100% per annum over the first 2 years. They can otherwise opt for the 67% of net profit per annum over the first 5 years.
They already raised $2,135,000 through a pre-STO and the main STO sale is scheduled for Q2 this year.
XResearch
XResearch is a blockchain and crypto investment research firm and media platform where users can benefit from expert analysis of coins, tokens, and blockchain startups to help users make informed decisions and avoid scams. It will host token holder interactions via the dApp and they finally aim to create a fully decentralized autonomous organization (DAO) that functions as an active and vibrant crypto community commons where investors can discover and disseminate reliable research and investment ideas worldwide.
Pre-sale ended on 30 Nov 2018. Those willing to invest or out to search for tokens and ICOs can get crypto tips from pros and verified contributors can charge a fee for their content based on the engagement of their post.
Token holders will be able to contribute independent research, track trading history via APIs for an immutable record of activity, buy research services from core team and community, get compensation validating node on the network, and own a percentage equity in the company.
Upline
Upline is a tool dedicated to the network marketing space, to help prevent frauds, build trust, and accelerate business growth. They have already developed base software and is currently providing customizable solutions for companies that are implemented to website via API as well as basic solutions for teams that can be set up.
It has been developed using the following core technologies: NET Core, Entity Framework Core, Microsoft Azure, Azure Sql Data Warehouse, Angular JS, Docker Container Platform, and Kubernetes Orchestrator.
The company has raised $17,220,000 via a pre-sale and will hold STO later.
Lottery.com
Lottery.com has a gaming platform dedicated to raising funds to help solve most pressing humanitarian needs across the globe using impact raffles, sweepstakes, and other games of chance, through charitable fundraising.
It has officially sanctioned games and lottery mobile platform. It is based in Austin, Texas but has offices in California, New York, Nevada, Arizona, Oregon, Ohio, Minnesota, North Dakota, New Hampshire, Ireland, Singapore, Cambodia, and South Africa, with more than 70 employees and consultants worldwide.
The project's STO's start date has yet to be announced.
Cruzeo
Cruzeo is a smart contract-based, decentralized ride sharing application built on the Neo and Ontology blockchains, with which drivers can enjoy cheaper rides and riders significantly cheaper rides. 
Users are free to choose own fare calculation variables and any user can earn passively in CRZ tokens by referring other users to the platform.
It uses the CRUZEO Protocol which enables users to build decentralized marketplaces without any prior programming experience.
It features a digital identity system where service providers and developers get safe, reputable and trustworthy digital identity solution for establishing authentication and certification services; fiat-to-crypto payment gateway so providers will be able to accept all major cryptos without having to deal with wallets, exchanges and custodians; Smart User Reputation System (traditional 5-star review system replaced with a weighted, immutable reputation system which includes different properties into the final ranking allows customers to make a truly informed decision); escrow; decentralized discovery protocol that allows implementation of a distributed lookup service so that users and service providers can discover and match each other seamlessly.
It also adds in a marketplace app where small service providers are able to list their offers and a Shopping Mall semi-ready marketplace app that allows users and providers to build their own businesses; and a DYI API access to the protocol for companies wanting to build their own dApps but do not want to reinvent blockchain functionality such as payment functions, arbitration and distributed storage.
The company has raised $40,000,000 so far.
Liechtenstein Cryptoassets Exchange
Liechtenstein Cryptoassets Exchange or LCX moc.xcl is a crypto-assets exchange for professional investors. The plan is to develop a blockchain ecosystem that will provide crypto custody service called LCX Vault, a crypto trading desk called LCX Terminal, an advanced trading platform for security tokens and other cryptoassets called LCX Exchange, and an international fiat-to-crypto exchange called Binance LCX, which is a joint venture with Binance.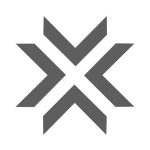 The vault will use dedicated hardware security and will facilitate storage of crypto assets by institutions. The trading terminal will incorporate auto trading strategies/bots supporting multiple crypto exchanges.
The start date for the STO has not been set yet.
Uncloak
Uncloak is a cyber threat detection service that is powered by cyber security experts and EOS blockchain. The to-be-developed proprietary AI –based threat detection database will help approved hunters and validators to search the internet for current cyber security threats and any detected threats will be converted into security signatures and added to the Uncloack system.
Any network subscribed to the service will then be checked for these threats. The team will issue ERC20 UNC token and EOS UCC token with the first being tradable externally and the second used to reward hunters and validators.
The pre-sale is on and ends March 27th 2019.
Finova
The Finova financial service wants to transform Fintech as a responsible online lender using car as security for the loans.
It was founded in 2015 by a team of financial services, technology and payment experts. The company is backed by leading blockchain and crypto pioneers and Silicon Valley venture capital firms and Wall Street private equity investors and has already raised over $100 million in capital to date, making it one of the largest initial funding rounds in FinTech history.
Health Wizz
Health Wizz is a decentralized mobile platform that hopes to facilitate ownership of health data and controling of that data by patients. Thus it will help disseminate health medical records on blockchain for the very many benefits already known to accrue to that process.
Users can download health data from different sources including wearable devices, lab reports, and doctor and hospital visits. They can also sync other fitness and health apps to get a comprehensive record of their health data and organize that data all in one place.
The mobile app will allow users to upload and download health data with each, exchange data for health tokens, design health challenges -- create their own challenges and invite friends and family to the competition, easy track progress -- goals -- and earn rewards as they progress to achieve those goals, earn rewards by participating in research and clinical trials as well as campaigns and challenges.
It will allow users to connect with health care providers to download data and customers can transfer that data from one provider to another for health intentions, without having to pay anything.
Enosi
Enosi, a community energy platform, has already raised a total of $28,000,000 in pre-sale but main STO sale is not yet announced.
The platform enables localization and decentralization of power generation while encouraging development of solutions tailored for each specific market need. It utilizes the Joul token whose holders will be able to access platform function and unlock value within an electricity DAO ecosystem. JOULs will be staked by small retailers in relation to their community membership (businesses and/or households). Households, community organizations and retailers will be able to chose from whom they buy and sell energy with at prices they agree.
The company last year launched a blockchain-based clean energy trading platform.
Primpy
Primpy is a cognitive, blockchain-based, user-generated commerce platform that is changing how retailers and business owners sell their products and how people discover, purchase, resell and learn about new fashion items online. Customers to the platform can share data with real-world shops when customers enter their stores.
It is a place for everyone to grow their presence and do business online. It offers safe smart contract based payment that utilizes escrow service, encrypted shopper data allows physical shops offer quick and precise customer service, and professional advice providing by personalized wardrobes.
The pre-sale started in March and ends on the 30th of June, 2019.
Kava
Kava is an open payment system for cryptocurrencies built on the interledger protocol (ILP). Based in San Francisco, CA and Cambridge, MA., the venture-backed company is working with leading blockchain projects, wallet providers, and exchanges to integrate their users, liquidity, and services into the Interledger ecosystem.
Thaler One
Thaler One is a real estate investment and real estate professional management fund that provides easy and borderless entry for smaller investors. In other words, the fund will buy rental properties, properties that need to be improved via repairs and re-renting or decreasing interest of loans, real estate debt-related instruments, and properties for development. Therefore, token buyers and holders will invest in a digital token that is backed by real estate property. They will get stable income derived both from real estate rental and from operating income of online platform that allows building of individualized real estate portfolios. 
Investors can enter real estate markets with small investment budgets and get access to global real estate assets ready for investment.
It is regulated under laws of the European Union and the platform hosts a marketplace for listing individual real estate assets in a SEC compliant manner.
STO pre-sale is ongoing from March 10 to April 10 while the main STO will take place between May 1 to May 31.
Sonata.ai
Sonata.ai is an all-in-one trading platform and exchange that is created in cooperation with active exchanges or forex brokers and fintech enthusiasts. It will be more customized for business. Sonara.ai exchange is a fully backed company in the financial industry and wants to release a token to attract early investors and share 80% of revenue with them.
This project's STO is on-going and concludes end of next month. 
Milcoin
Milcoin is also a real estate business and blockchain-based platform that will specialize in real estate acquisition, oceanfront resort development and operations, and entertainment programming. They will specialize in tourism and community development as a sustainable land use and business practice and invest in technologies that reshape how transactions are done among investors, consumers and enterprises alike.
They capitalize on debt-free beach-front property investment of already developed, being development and to be developed property. They will also invest in hotel partnerships that will utilize Milcoin for their transactions. The company is also looking to extend use-cases in retail shopping among other areas.
Their pre-ICO ended on 08 Mar 2019 while the main sale STO is ongoing until 30 April this year. Token holders will get shares in the company and further shares in other companies on the platform, in addition to benefiting as members of LatAmOceanRe club to benefit with free travels etc.  
D1
D1 Coin is a Ethereum blockchain-based token backed by diamond investments. It can be exchanged for diamonds at any time and also count on increased value of Diamond prices or other market movements in the metal industry.
D1's STO is live and will conclude on March 31, 2019.
Secret Trees
Secret Trees is a European company that wants to specialize in growing and commercial processing of hemp. They will plant Hemp crop and process to produce hemp products and hempcrete.
They aim to become a leader in Europe in Hemp development and production of related products in the next five years.
The pre-sale STO is concluded and the public sale will open on November 30.
VRBex
VRBex is a crypto exchange and token/crypto-asset investment platform. It will be facilitating exchange of digital currency and fiat, trading of crypto, trading of utility and security tokens, a secure storage for digital assets, as well as a platform that facilitates payments with digital currencies.
The platform will also offer other client support and service tools.
The project is headed by a highly experienced management team with 209 years cumulative experience among the seven founders.
Their STO is being managed by Entoro Capital, which is a Global Investment Bank and users should visit the Entoro site to participate.   
BlockEstate
United State-based BlockEstate is a tokenized real estate fund that invests in U.S. real estate market. It is being created using Polymath and CoinList's ComplyAPI.
It uses a reward model called buy back and burn where the fund investment is used to buy back tokens from token holders using profits generated by real estate. The tokens so bought are removed from circulation hence reducing what's in circulation and increasing each remaining token's percentage share of the market cap.
Perhaps most importantly, BlockEstate is based on the Polymath blockchain.
Royal Sting
Royal Sting acts as a new generation financial trade platform based on B2B2C blockchain seeking to implement a tool that integrates digital financial models into the traditional economy, banking, and commodity environment for the optimization of financial and economic relations.
It will link to banks, debit cards, ATMs and also be accessible via a mobile app. It has a stable coin that facilitates cross-border transfers and can be changed for any fiat or crypto of choice. There also will be other things such things instant conversion to cash and ATM withdrawals. The B2B platform will utilize P2P technology to let users trade goods and services as well using escrow payments.
The platform will also facilitate cross-border money transfers. It will use DPOS and DAG and be a platform where users can sell, buy and make deals about digital currencies without worrying about security of their data and funds. Payments will be done via peer-to-peer network.
The STO will end on 30 May 2019.
Alcedo
Alcedo is a German-based company that is building a network of Alcedo Points and the first one has opened in Germany near Munich. Users will be able to buy, sell and exchange cryptocurrencies across the counter. They will also be able to open more Points in other countries around the world as well.
The platform, which began development in 2016, will also include ATMs and facilitate crypto as a payment method and access to global financial ecosystems of the world. It will facilitate management of both cash and cashless transactions and multiple cryptocurrencies on one platform.   
Vertalo
Vertalo is a platform that connects verified real-world identity to blockchain identity to enable compliant wallet ownership. First of all, dealer makers are able to use the platform for on-boarding clients while reducing overheads, improving cycle times, increasing margins and maintaining compliance.
It eliminates dealing with spreadsheets and multi-sig wallets from back-office and offer process. Broker dealers are able to eliminate repetitive and risky data entry and execute offerings or issuance easier. It also connects broker dealers to stakeholders and other platforms across the digital asset ecosystem. Their registration mechanism will help broker dealers to establish a connection between investors and the wallets they use to fund and receive tokens.
When investors complete a broker-dealer's branded registration process, they are automatically added to a deal cap table and the investor will use their wallet for other deals, fund projects, receive tokens or connect with the broker-dealer to exchange tokens via an ATS.
Investors can use the platform for provable ownership on-chain, can find deals, and eliminate whitelists. They are able to bring their KYC/AML and eligibility data to any deal, instantly. The investor's profile is available to their network of broker-dealers, issuers, and exchanges. 
The investor does not need to join or sign up for whitelists because Vertalo writes their eligibility status on the blockchain. In addition to being able to be verified owners of digital asset wallets, they are able to find qualified buyers to sell their assets to.