It's not hard to search and get an ICO to invest in these days because there are many websites that list ongoing and upcoming ICOs, their project details and date and times when they start. Some website offers additional help, support and information such as links to company websites, whitepapers, and company social sites.
You can also subscribe on these websites to get alerts on your email about upcoming ICOs and related news. Some have Android apps that you can download and stay up to date with ICOs though real-time alerts and updates.
Some websites also offer an analysis of upcoming and ongoing ICOs while others compare prices among the ICOs so you can make the best investment decision. Some other websites have forums where investors and project owners can meet and discuss or forums where anyone willing to invest in an ICO can get additional information such as scam and questionable ICOs, top and trending ICOs.
Below are some of the top resources where you can get lists of ICOs to invest in:
Applancer
Applancer is a great resource for those who not only want to follow ICO projects but also want to know more about the companies behind the ICOs and app projects to watch out for. It offers research & reviews on blockchain companies.
CoinGecko
Ever thought how important it is to follow ICOs on Twitter, Linkedin and Facebook pages? CoinGecko not only lists upcoming, past and ongoing ICOs, but also links to their their whitepapers, Twitter pages, Facebook pages, Linkedin pages and GitHub.
CoinMarketPlus
CoinMarketPlus is an emerging ICO listing, ICO rating and ICO voting platform. They have a team of professionals who keep the website engaging with worthwhile information. All the ICOs are only listed after in-depth research to ensure they're good quality.
Coin Schedule
Coin Schedule is the place to be if you are looking for something more than just an ICO to invest in because they not only list ICOs, but also crowdfunding, major milestones and conferences.
The information is gotten from various sources including coin's official website, forums, slack chats and newsletters to help you connect better with the industry. You can also submit your own listing.
Crypto Compare
Crypto Compare provides information on ongoing, upcoming and completed ICOs. You get variety of information including the start price, ICO date and time, funding target, funding cap and coins offered. The website also provides links to popular coins and exchanges.
Crus Crypto
Analysis of ICOs will certainly come in hardy for anyone wanting to invest in one. Crus Crypto offers detailed analysis on ICO project so you are left with more information on whether or not the ICOs are worth investing in. You can read project overviews, the team behind the project, the opportunities presented by the business and the concerns the team has on that particular ICO.
Crypto Details
Crypto Details lists not just the on-going, closed and upcoming ICOs that you can invest in, but also lists scam coins.
ICO Age
ICO Age groups ICOs depending on whether they are past, ongoing or upcoming, as well as their social media pages so you can follow them for immediate news.
ICO Alert
ICO Alert lists upcoming and ended ICOs and details about their business ideas. You can check which ICOs are active, upcoming and recently ended.
ICObazaar
ICObazaar presents itself as a place where project creators and supporters can meet to empower groundbreaking ICO tech. You get to know the upcoming or ongoing ICOs, the ideas behind their business, and date and time when they are scheduled. You can also subscribe to get lists on your email.
ICO Checker
ICO Checker has information on past, ongoing and upcoming ICOs that you can invest in, but they also have intelligence-based reports that you can get on email to gain insight into best ICOs to invest in.
ICO Countdown
ICO Countdown not only lists crypto crowdfunding projects but also conducts checks to ensure that the projects are viable. The ICOs are listed with a focus on their crowdfunding methodology.
IcoCrypto
IcoCrypto is a good website run by Reddit where you not only get lists of ICOs that you can invest in but is a forum where you can get news about various ICOs and learn more tips and rules of investing in ICO. Companies can post their ICO projects and members of the forum can comment on the projects. You can also get to know which are a hot, new, scam or controversial ICOs through other forum members.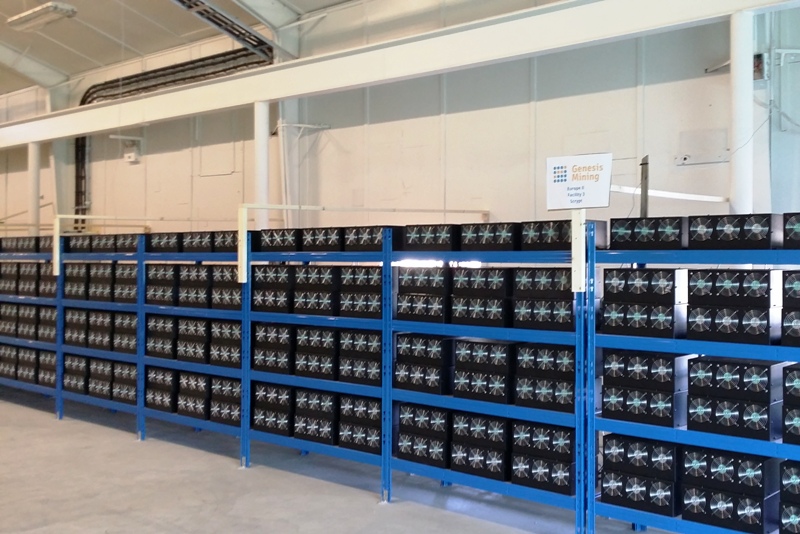 ICO Daily
ICO Daily makes it possible to track current and upcoming ICO offerings. You can also get news on ongoing and upcoming ICOs on a daily basis, such as how much they have raised so far and major milestones.
ICOlert
ICOlert has come up with an Android App with which you can follow ICOs and get alerts on upcoming ICOs and new cryptocurrency altcoins for analysis purposes.
ICO List
ICO List allows you to check upcoming, ongoing and completed ICO. Companies willing to offer ICO can list their ICOs on this website so that potential investors can read about when they will start or end, the currency and business ideas.
You also get to read information and news that could help you invest better.
ICO Rating
ICO Rating is the place to go if looking for an analysis of upcoming ICOs. While most of the websites listing ICOs leave you to analyze the information and data to assess and determine whether a planned ICO is worthy the chase, ICO Rating does the job of thoroughly evaluating and reviewing companies issuing ICOs.
ICO Scroll
ICO Scroll is important because comparison will be the name of the game if you want to make the best out of many ICO offerings in the market today. And that's possible with ICO Scroll that provides not just the listing of upcoming, ongoing and past ICOs, but also price comparisons, reviews and user generated links and updates. The website also offers price charts and featured ICO lists.
ICO Timeline
ICO Timeline not only lists upcoming ICOs that you can search for and invest in, but is a resource through which companies offering ICOs can publish their press releases, business information and breaking news, so that those interested in investing in ICOs can read more information about the company in question. also provides additional services.
ICO Tracker
ICO Tracker lists different ICOs in three categories, namely Current, Upcoming and Past. By simply clicking on the "Upcoming" category, you can view a list of ICOs that you can invest in, check when they are due, and how much they have raised so far. You also get a lot of information about the company offering the ICO and their business or ideas. You can also get information about how much was raised in previously help ICOs.
ICO Watchlist
ICO Watchlist not only lists upcoming, ongoing and past ICOs but also gives project descriptions, links to the company's website and white paper and crowdsale so you can directly go and invest on the crowdsale page.
Product Hunt
Product Hunt provides an up to date list of active, trending, active, upcoming and recently passed ICOs. You can subscribe to get the list in your email.
Smith and Crown
Smith and Crown also lists ICO in a table and you can get a project description, the starting and ending date and time of the ICO and the amount raised when the ICO closes or as it progresses. This website, however, also provides market insights based on research.
Tokens Calendar
Tokens Calendar is an Ethereum token sale listing website and ICO calendar that provides a list of upcoming and ongoing sales and dates.
Token Market
Token Market is a place to get a list of ongoing, upcoming and past ICO, including their business descriptions, date and time when they begin and close and https://tokenmarket.net/ico-calendar you can sign up to follow up a certain ICO. You can also get updates and crowdsale progress.
Token Tops
Token Tops gives a list of ICOs but also detailed review, rating and experiences made by real people on any upcoming, on-going and past ICO, so you can easily know which ones are worthy your time and effort.
Top ICO List
Top ICO List allows you to discover trending, active, past or upcoming ICOs.
Track ICO
Chinese ICO List Websites
51 ICO
51 ICO also helps you track important issues about past, ongoing and upcoming ICOs.
52ico
52ico not only lists past, current and upcoming ICOs and their dates on its website but also links to other Chinese ICO listing.
BizHongchou
BITOUZI
ICO365

It helps people invest in ICOs that matter, and there is a 7-day token-back guarantee after the success of the ICO. It lists Chinese crypto ICOs, date, amount raised and has good website interface that allows you to get more information and compare among various ICOs.
ICOBank
ICO Info

This website lists Chinese ICO projects that have ended, currently active or upcoming, including their date, targets, accepted currency, amount raised, number of contributors in the ICO project.
ICOOO
ICOTIME
ZcFunding

This should also be a priority for Chinese investors willing to track ICOs and cryptos in Chinese language.