Which Countries Run National Cryptocurrencies?
The issue of cryptocurrencies is widely debated even among central banks and governments today. Many central banks have hinted to using cryptocurrencies to pursue a number of goals including lowering transaction costs, securing transactions, and banking the unbanked.
For many governments, the issues include whether to legalize cryptocurrencies or not and how or when to do it because of the problems surrounding categorization of cryptocurrencies -- whether as assets or not.
Regulation of cryptocurrencies has been on the table for a while now, but that's not the only issue on the table today: some countries including Palestine, Ecuador, China, Russia, Singapore are choosing to have their own cryptocurrencies. But running a national cryptocurrency is not a private thing and it comes with a lot of challenges that many cryptocurrencies launched by governments had to fail totally.
Here's a look at the national cryptocurrency projects that are already running, some of those that have collapsed and those that are planned.
Portugal
Portugal has its own national cryptocurrency by the name CryptoEscudo (CESC) which is named after the pre-Euro currency of Portugal. It was handing 15 CESC for free to Portuguese citizens on Freedom Day 25th April 2014 in order to get as much support as possible.
Developers set the target at 1 CESC reach €1000 in 5 to 25 years saying appreciation would see it pay the national debt, which was about €220b at the moment of coin launch.
It is 45% premined and 22.5% to be airdropped. They have a wallet. Each block is created every two minutes, 600 coins per block first year and then 100/year decrease the next 4 years. It uses the Proof of Work algorithm for at least first months.
However, it is not controlled by banks, governments or companies.
Deutsche
Deutsche launched its first national cryptocurrency and the first for national governments world-over, the eMark (DEM), on 15th October 2013. It is still operational.
The open-source peer-to-peer digital Internet currency requires only the eMark Wallet and it helps with low transactions fees. It uses SHA-256 Proof of Work and therefore similar to Bitcoin. The coin can be mined with BTC ASICs.
With it, people can transfer coins from Germany to any country, by the user creating an account number for each transfer, and no personal details are associated with the account numbers.
A total of 20 Billion Proof of Work Coins will be supplied in 2051, 50 years after the creation of the coin. It has 3.8 percent stake monthly payout and a block is formed every two minutes.
Iceland
Iceland has the Auroracoin (AUR), a project still on operational. It was at one time in 2014, the third biggest cryptocurrency. It moved to the DigiByte codebase (a multi-algorthmic codebase that five algorithms instead of the previous Scrypt-only algorithm) last year to improve ASIC-resistance, become suitable for CPU and GPU miners, and improve decentralization, security and reliability.
Although its value dropped to 0.00008027 BTC between a peak of 0.1 BTC and November 26, 2017, it has started recovering since the remaining pre-mined coins were burned on April 22, 2015.
The total number of coins available to residents on launch was 10.5 million. Today, it is worth $1.04 USD at CoinMarketCap.
Ireland also launched the Gaelcoin (GAC) in 2014. 50 percent out of the total 650m coins would be pre-mined.
It worked on Windows and Mac.
Spain
 Spain has a cryptocurrency called
Pesetacoin
(PTC) project which was targeted to have 166 million PTC and 50 million PTC would be premined or given to the community.
It was created to help solve the debt crisis since it is not controlled by banks and government and would help change monetary system. It can be mined with recommended pools alongside Bitcoin and LiteCoin.
There would be 166.386.000 PTC in total, out of which 0.016% would be pre-mined just for development and donation purposes. A block would be created every 1 minute.
Wallets work on Windows, iOS and Linux. There is also Electrum Pesetacoin and an Online wallet.
Another cryptocurrency, a decentralised peer-to-peer cryptocoin SpainCoin was launched on 12th March and made Spain to be the largest country to have its own national cryptocurrency at the time.
It was motivated by "indebtedness" and "mismanagement" by the Spanish government during the economic slump six years prior to launch. It was also motivated by the fact that other cryptocoins were "less accessible for the general population."
Developers planned to give 50 percent to people who do not access it or know anything about cryptocurrencies. The first 50, 000 people were to receive 100 SPA each, next 50,000 50 SPA each and so on until the last 7 million would receive just 1 SPA.
It seems like it disappeared last year. It worked on Windows, Mac and Linux. A new block would be created every 2 minutes and there would be 50 million total coins, 50 percent of which were pre-mined.
Greece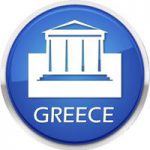 GreeceCoin, a cryptocurrency for Greece, launched on 15th March 2014 targeting citizens and businesses in the country.
Although the open source peer to peer crypto currency project looks like it has disappeared, it was created to ease problems created by global recession in 2008 with Greece being the worst affected country. The country experienced high structural deficits and debt-to-GDP levels on public accounts.
A total of 32,000,000 million coins out of which 50% would be pre-mined. A new block would be created every 2 minutes, with block rewards being 32 coins and halfing every 250,000 blocks.
Scotland
Scotcoin of Scotland was created by by Derek Nisbet, an Edinburgh native and bitcoin fan with years of experience in the finance/technology world.
The cryptocurrency would provide an alternative to the pound Sterling for both individuals and businesses. The target was to supply a billion Scotcoins, 980m of which would be pre-mined.
It is still around, facilitating payment of goods and services (even world-wide) and peer-to-peer sending of money. The target is for people to use it to pay for a meal, buy concert tickets, or to book your next holiday.
The latest price is £15.00 per 1000 and the minimum order is 5000 Scotcoin according to their website. It can be purchased from Counterparty Decentralized Exchange (DEx) or directly from the website. The wallet works on a smartphone, tablet or desktop device.
Nisbet does not plan to promote it on any exchange or develop any services around it.
Cyprus
Cyprus was motivated to introduce or launch the Aphroditecoin later following the banking crisis of early 2013 that saw Bitcoin value go up to $266 on Mt. Gox in April 2013.
The crisis led to collapsing of the economy and it almost became bankrupt to the point of needing help from the European Government and the European Central Bank. Deeper impacts were felt after 10% of the Cypriot bank savings were dispossessed. This, plus redundancies, motivated the crypto project.
Ireland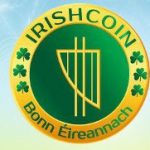 Irish has its own operational IrishCoin specifically designed for the tourism sector which is worth $3Bn per year. It launched on Saturday May 17th 2014.
It is a "discount token vehicle, a tourist organizational branding opportunity, and for the promotion" of the tourism industry. It works for Windows, iOS and Mac.
Russia
Russia is planning to issue its own national cryptocurrency called 'CryptoRuble,' according to an announcement made by President Vladimir Putin earlier this year.
Report said it would be controlled and maintained by state authorities and people would be able to exchange their currency for Russian rubles but pay a 13 percent tax levy if the owner is unable to explain where the CryptoRubles came from.
Traders would also pay a 13 percent tax on profits made from the sales. Russian Minister of Communications Nikolay Nikiforov confirmed the report on October this year.
The president called for more regulation of cryptocurrencies and Russia's central bank has gone to an extent of saying it would ban all cryptocurrency exchanges.
Mazacoin
Mazacoin is a sovereign cryptocurrency designed for use by sovereign Lakota Nation, starting with the Oglala Lakota Nation. It was not created for use by any sovereign country, however. The intention was to demonstrate greater fiscal autonomy for native American communities.
The company has also signed a memorandum of understanding with Oglala Sioux Tribe. It can also be traded (for Bitcoin, Litecoin, Dogecoin) and used on merchant payment processors, and for other services. It has desktop and mobile wallets.
It had cap on the total number of coins to be supplied and no airdrop, and acquiring the coin was through trading, acceptance via a business, or mining.
Pre-mined coins would be used as a reserve to stabilize prices or into a tribal trust fund. The coin was also backed by Kimitsu Asset Management company, which slows trading to avoid pump-and-dump accusations and price volatility through speculation.
Sweden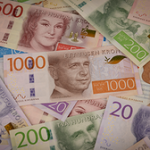 Sweden, which is a leading market in global Bitcoin market, is still planning and testing or experimenting another currency eKrona (KRN), named after the traditional currency unit of Norway, Sweden and Denmark, which are the most developed countries in Europe and best places to work and live according to many global surveys. It can be used by anyone in the world.
The central bank said last month that cryptocurrencies could lessen vulnerability of society in a payment market run exclusively by private actors. The news even attracted more actors in cryptocurrencies, revealing that cryptocurrency industry may altogether gain if nationals and central banks launch their own cryptocurrencies.
China
China has announced, though the People's Bank of China, its upcoming cryptocurrency, for which it has run trials of the prototype. The country has been really harsh on ICOs and is tightening law on cryptocurrencies in general.
Online purchases and payments are highly accepted and embraced by people of China -- even to buy a can of Coke, one would.
In a paper published last year, the bank said it would create and transfer the cryptocurrency to commercial banks when more liquidity is needed.
According to project details, customers would top up their coins from modified automated teller machines or from bank tellers and store it in a crypto wallet on their devices. It would be used to pay for merchants who would even deposit the cryptocurrency into their commercial bank account.
Netherlands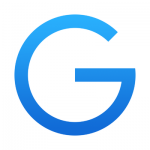 Netherlands has its own eGulden (EFL)which seeks to restore re-Euro economic independence. There was a giveaway of 50% of the 21m total to Dutch citizens during launching of the coin on March 30 2014.
With it, you can send and receive money and even wire it to any IBAN account, and pay at Gulden merchants. It is built on blockchain and uses Proof of Work mining. It works for mobile iOS and Android, as well as Windows, Mac and Linux.
Israel
Israel had its Isracoin (ISR) and it began public mining on 26 March 2014 and the airdrop was scheduled on 6th May 2014. 10% of the total 4.8b coins are premined and these were handed to Israeli population.
The coin aimed at disrupting Israeli's stagnant banking sector which has not registered a new entrant bank since 1962. Israeli economy has centralized wealth to a larger extent than any other country in the world.
The project seems to have collapsed.
Singapore
The Monetary Authority of Singapore kicked off a project to test its own central bank-issued digital currency last month. During the test of the "proof-of-concept" project or MAS, banks would deposit cash as collateral in exchange for the cryptocurrency.
Banks could pay each other directly with the crypto instead of first sending payment instructions through MAS. The banks could then later redeem the digital currency for cash.
Singapore's DBS Group Holdings Ltd., its two local rivals, HSBC Holdings Plc, Bank of America Corp., JPMorgan Chase & Co., Credit Suisse Group AG and Bank of Tokyo-Mitsubishi UFJ Ltd. were involved in the project as lenders.
Kyrgyzstan
Kyrgyzstan is planning a gold-backed national cryptocurrency called GoldenRock. It would help attract private investments to develop gold deposits.
Owners of GoldenRocks will be able to exchange the tokens for the precious metal after development of the gold deposits. The project was put under "Trade House Kyrgyzstan" company by the Prime Minister of Kyrgyzstan.
Ecuador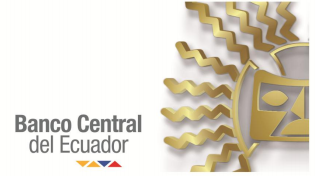 Ecuador is already running a national cryptocurrency the Sistema de Dinero Electrónico, a currency issued by the Ecuador's Central Bank (BCE). The issuance followed banning of Bitcoin and other crypto in the country, although Bitcoin is still being used.
Ecuador has seen currencies come and go -- some were based on silver, some on gold. There were Pesos, francos, sucre, reales, dollars and even the Moby Dick coin. The government introduced digital currency – the Sistema de Dinero Electrónico. However, the cryptocurrency has been slow to pick up since introduction.
Palestine
The Palestinian Monetary Authority (PMA) announced May this year that it would launch its own cryptocurrency in five years to safeguard against interference from Israel, as the PMA has no control over the money supply being used in the country.
It will be called the Palestinian pound according to Azzam Shawwa, head of the PMA. It would save the country from printing currency because they have no money-printing facilities. Again, they would need clearance from Israel every time if they printed, according to the same official who said they do not want to go that way. 
Canada
Meet Canada's Maplecoin, a cryptocurrency project that was a new fork of LiteCoin based on the Scrypt version. It was designed to "mimic the value curve and rarity of precious metal commodities."
There was no pre-mine, creation of a new block was after every 120 seconds, and a block reward of 5000 MPL halving every 241920 blocks. 2.4192 billion coins would be mined in about 5 years.
The project does not seem to be operational.