Bitcoin Rallies Toward 200-Day Moving Average
Below, you can see market commentary from Mati Greenspan, Senior Market Analyst at eToro, the world's leading social trading platform. Mati provides commentary on today's traditional and crypto markets.
Highlights for today's update from Mati include:
BTC Testing HIghs: Bitcoin is at its highest level in more than a month and inching closer to its 200-day moving average. Meanwhile, rising altcoin prices are pushing BTC's total crypto market cap down toward 50%.

Q1 Closes With Stocks Up: The stock market put up an excellent performance in Q1 as the central banks continue to provide support to a global economy threatened by geopolitical tensions.

Gold Faces Strong Dollar: Despite the Fed's dovish tone, the US Dollar has maintained its strength. Gold dipped yesterday, given the Dollar's resistance and ebbing geopolitical tension.
Bitcoin Rallies Toward 200-Day Moving Average; Stocks Close Q1 in the Green –– eToro Daily Market Commentary by Mati Greenspan
To the tune of Wonderwall.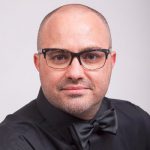 Today was gonna be the day that the UK left the EU.
By now they should've somehow realized what they've gotta do.
I don't believe that anybody feels they want a no-deal Brexit now.
Backbeat, the word is on the street that the fire in May's heart is out.
I'm sure the details are obscure but they're gonna get it figured out.
I don't believe that Parliament is voting on this deal for a third time now.
And all the roads we have to walk are winding and all the lights that lead us there are blinding. There are many assets that will likely be affected but we don't know how. Because maybe, they'll find a way to break this stalemate. And after all, this is the Brexit Wall.
Traditional Markets
It's the last trading day of the first quarter of 2019 and there have been fairly few surprises so far this year. The stock market has put up an excellent performance as the central banks continue to provide support to a global economy threatened by geopolitical tensions.
Next Tuesday, we'll be holding our quarterly webcast to discuss Q2 and what to expect from the markets. Remember that in Q1's webcast we stated that most of the trading opportunities were likely to come around the middle of the year, so now is the time to start paying close attention.
For all the details and to reserve your please please click this link now:
Join the Q2 Forecast Webcast with Mati Greenspan  
Even though the Fed announced a much more dovish tone in their last meeting, the US Dollar continues to test its upper limits. One would think that weakness from the Fed would be met by weakness in the Greenback and that fewer interest rate rises would send the Dollar down, but in fact, we can see it is holding up rather well.
Here's the US Dollar Index, which is testing its resistance at 97.30 (upper yellow line).
With the Dollar on the rise and geopolitical tensions seeming to ebb, gold took a rather sudden dip yesterday falling slightly below $1,300 and forming a new support line (yellow).
Zooming out on the graph we can see that gold is pretty much at the same level that it was at the beginning of 2018. It remains unclear exactly why it took a massive dip June and July even though the US Dollar remained stable in comparison, but for now, it seems to have recovered from that dip.
As long as inflation remains subdued and trust in the central bank system remains intact gold doesn't have much reason to rise. It still remains in my own portfolio, perhaps a bit less than before though.
Crypto Markets
Bitcoin is at its highest level in more than a month this morning, currently testing resistance around $4,200 per coin (dotted white line). Some analysts might note that it seems the long term bear trend line (yellow) has now been broken.
However, trendlines may be drawn differently by each chartist so this isn't the purest indicator out there. What's more pertinent at the moment is the 200 day moving average (blue) that draws ever nearer.
Altseason continues. Bitcoin is rising today but still sees its dominance waning as other coins go up faster. At the moment, the BTC dominance indicator stands at 50.2%.
Personally, I don't see any specific significance of a move below 50%. However, enough people have mentioned it to me that I would say such a move could have a significant impact on sentiment. No doubt bitcoin losing the majority of crypto market share would create headlines and cause more analysts to cry altseason.
Wishing you a peaceful and relaxing weekend.
eToro (UK) Ltd is authorized and regulated by the Financial Conduct Authority. eToro (Europe) Ltd is authorized and regulated by the Cyprus Securities and Exchange Commission.
This is a marketing communication and should not be taken as investment advice, personal recommendation, or an offer of, or solicitation to buy or sell, any financial instruments. This material has been prepared without having regard to any particular investment objectives or financial situation, and has not been prepared in accordance with the legal and regulatory requirements to promote independent research.
Any references to past performance of a financial instrument, index or a packaged investment product are not, and should not be taken as, a reliable indicator of future results. eToro makes no representation and assumes no liability as to the accuracy or completeness of the content of this publication, which has been prepared utilizing publicly-available information.
eToro is a multi-asset platform which offers both investing in stocks and cryptoassets, as well as trading CFDs.
CFDs are complex instruments and come with a high risk of losing money rapidly due to leverage. 76% of retail investor accounts lose money when trading CFDs with this provider. You should consider whether you understand how CFDs work, and whether you can afford to take the high risk of losing your money.
Cryptoassets are volatile instruments which can fluctuate widely in a very short timeframe and therefore are not appropriate for all investors. Other than via CFDs, trading cryptoassets is unregulated and therefore is not supervised by any EU regulatory framework. Your capital is at risk.