Jobs Report: Mediocre Wage Gain Could Slow Hikes, Boost Crypto
Below is eToro's market commentary about traditional stocks and crypto markets from Mati Greenspan, Senior Market Analyst at eToro, the world's leading social trading platform.
Recent Poll Shows Brexit Stoking Market Fears: A recent poll from Goldman Sachs showed that 48% of respondents said that Brexit was their main focus in April. Given that markets have tended to ignore Brexit lately, Q1 earnings figures will likely be more significant in driving prices.
Slow Wage Gain Could Benefit Crypto: Mediocre wage gain shown in March's jobs report only gives the Fed more reason to be patient with wage increases and monetary tightening. As we've seen in the past, a dovish Fed is positive for risk assets, including crypto.
Wall Street Increases Crypto Exposure: CME bitcoin futures volumes reached about $563 million yesterday, compared to the $685 million seen across the 10 top crypto exchanges. Although the CME's contracts are cash-settled and no Bitcoin is actually changing hands, Wall Street needs to be seen as a significant part of the market now.
XRP Joins in Rally: XRP is seeing double-digit gains today after failing to join in the crypto rally earlier this week. Meanwhile in the broader crypto market.
One of my favorite investors in the traditional markets is Howard Marks from Oaktree Capital, he always manages to put things into perspective.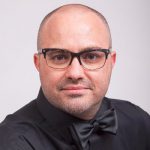 In a recent memo to investors called growing the pie, Marks goes into great detail of everything that he believes is going wrong in US politics at the moment and how it's influencing the markets. 
What struck me, was that in the entire eight pages of brilliance and laying out all of the major risks, the words 'tariff' and 'trade' do not even appear. To me, this is a clear sign that what ails the United States at the moment is deep beneath the headlines.

Indeed, for me anyway, global politics is becoming less of a concern by the day. In a recent poll from Goldman Sachs, 48% of respondents said that Brexit was their biggest focus in April.
Given my limited knowledge of Brexit however, as a macro investor, I'm actually trying to limit focus on it wherever possible. Yes, the headlines and deadlines are important, but unless they start moving the markets in a meaningful way I don't see much point in making it my main focus.
By the way, my answer was 'J'. What drives the markets at the end of the day are profits. If companies are or are not making profits the markets will respond to that, and so will answers A, B, C, D, E, F, I, K, and L.
Traditional Markets
As you probably know, the US jobs report known as NFP, is the most anticipated report that comes out every month. It's been known to move every asset from currencies, to commodities, and of course stocks. Given Wall Street's increasing participation in the crypto market lately, I wouldn't be surprised if Bitcoin moves due to it today, as well.
**UPDATE 8:30 a.m.: "Mediocre wage gain only gives the Fed more reason to be patient with wage increases and monetary tightening. As we've seen in the past, a dovish Fed is positive for risk assets, including crypto."
Crypto Sidetrack
Here we can see the volumes on CME's bitcoin futures product, which reached 22,542 contracts yesterday, which is about $563 million.


According to Messari, the top 10 real exchanges traded about $685 million over the last 24 hours. So even though the CME's contracts are cash settled and no Bitcoin is actually changing hands, Wall Street needs to be seen as a significant part of the market now.
Back to NFP
Analysts are forecasting that when the data is released it will show that the United States has added more than 170,000 jobs in the month of March.
You can check the results as they come out on sites like
forexfactory.com
or fxstreet's economic calendar, or of course by following financial people/news on social media.
They are also forecasting an average salary bump of 0.3% and the unemployment rate to stay flat at 3.8%. For monitoring the impact of the results, consider this type of setup so you can keep an eye on all markets at once. 
XRP has its Day
Since altseason began, many clients have been asking me about the lack of participation from XRP. Indeed, even though many altcoins had a turn to pump over the last few weeks, Ripple had been feeling kind of left out.
Well, that seems to have changed this morning as XRP (blue line) has outperformed during the morning's Asian session ramp.
Way to go!! Glad to see some double digit gains there.
If you're looking for something to watch over the weekend. Feel free to tune in to
bloxlive.tv
who are covering what looks like a very exciting bitcoin conference in Malta called Understanding BTC.
Kicking off the event, three of the biggest names in crypto - Adam Back, Tone Vays and Giacomo Zucco - joined my favorite crypto anchor Jessica Walker for an excellent panel discussion. Watch it here.
Spoiler alert. Tone Vays is still bearish, while Adam and Giacomo are taking a more long term outlook.
The way I see though, Tuesday's action really wiped the slate clean. Order books across exchanges that had been building up for weeks are now clear. The only thing left to drive the price is sentiment. So you decide!

Have a fantastic weekend!!

eToro (UK) Ltd is authorized and regulated by the Financial Conduct Authority. eToro (Europe) Ltd is authorized and regulated by the Cyprus Securities and Exchange Commission.
This is a marketing communication and should not be taken as investment advice, personal recommendation, or an offer of, or solicitation to buy or sell, any financial instruments. This material has been prepared without having regard to any particular investment objectives or financial situation, and has not been prepared in accordance with the legal and regulatory requirements to promote independent research. Any references to past performance of a financial instrument, index or a packaged investment product are not, and should not be taken as, a reliable indicator of future results. eToro makes no representation and assumes no liability as to the accuracy or completeness of the content of this publication, which has been prepared utilizing publicly-available information.

eToro is a multi-asset platform which offers both investing in stocks and cryptoassets, as well as trading CFDs.

CFDs are complex instruments and come with a high risk of losing money rapidly due to leverage. 76% of retail investor accounts lose money when trading CFDs with this provider. You should consider whether you understand how CFDs work, and whether you can afford to take the high risk of losing your money.
Cryptoassets are volatile instruments which can fluctuate widely in a very short timeframe and therefore are not appropriate for all investors. Other than via CFDs, trading cryptoassets is unregulated and therefore is not supervised by any EU regulatory framework. Your capital is at risk.