Cryptocurrencies and Projects involving AI
AI is simply Machine Learning where machines have the capability to learn from input data and perform a mixture of complex tasks as desired such as predicting future trends without human intervention. At its current state, AI functionality is expensive, time-consuming, and hard to use. Those are some of the hurdles that stand the way of AI's market projected growth from $200 billion to $3.1 trillion by 2025.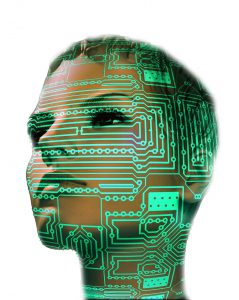 How exactly will blockchain technology help achieve that remains to be seen with only a handful of projects specializing in blockchain AI projects. Nevertheless, blockchain might play a major role in facilitating that growth.
In the recent past, two main trends have emerged in relation to AI markets. The first is decentralized AI markets that involve combination of blockchain, on-device AI and edge computing and the Internet of Things (IoT).
For instance, decentralized autonomous organization on Ethereum are run by AI agents in charge of managerial decisions. These are employed in the distributing of royalties, subscription payments and more. Still, device-centric AI supported by mobile machine learning libraries like Apple's CoreML is another segment. Complex AI algorithms can also be run on IoT devices like sensors, security cameras, drones or autonomous vehicles. This is AI-based edge computing, which is related to on-device AI algorithms.
The other trend is development of Decentralized Intelligence Networks on the blockchain. For instance, SingularityNET allows for coordinating and transacting AI services.
Using the network, companies can not only monetize AI solutions (which enables a global AI marketplace) but also access different AI algorithms. The network runs a protocol shared by AI products and which supports data exchange and sharing across different algorithms.
AI can be applied in hedge funds and cryptocurrency trading which requires predictions and crypto mining. It can help reduce energy consumption in mining, improve blockchain scalability problems, improve security and privacy, improve network efficiency and help open many "data gates" such as data trading avenues.
On the other hand, blockchain can help AI redefine itself, lower market entry barrier, increase artificial trust, reduce risks.
Here is a look at a few companies combining blockchain, cryptocurrencies and AI.
AGI tokens
AGI tokens is the native cryptocurrency for the SingularityNET, which is a decentralized autonomous organization of AI Agents. We already described this project above, but AIs can pay other AIs for services using AGI cryptocurrency.
It facilitates a digital global "token economy." A community of AI agents determines the number of AGI tokens to be paid as rewards as well as the AI agents to be rewarded, for instance for delivering great AI services, accurate or impactful ratings of other AI agents or other tasks.
Customers can use it to acquire business AI services and insights. Users can monetize AI: companies and developers can buy and sell AI at scale. It could aid robotics, biomedical analytics and cybersecurity areas. It is in alpha but planning for a scalable solution in mid-2018.
SingularityNET started on Ethereum blockchain but is hoping to move to a faster blockchain this early 2018 and move from Proof of Work algorithm.
Nebula AI
Nebula AI uses blockchain, AI capabilities and sharing of economies to let developers deploy and integrate their artificial intelligence applications with the system, and earn revenue based on AI-powered smart contracts.
And with it, owners of GPU miners can contribute/rent out their GPU hash power to AI computing power which runs a variety of AI applications. It will be possible for developers to train algorithms at a 30 percent less fees than Amazon GPU.
Their ICO is complete.
Numeraire
Numerai is an AI hedge fund platform that uses an artificial intelligence system to make trades. It uses a Numeraire (NMR) cryptographic tokens to incentivize data scientists who participate and contribute intelligence to the hedge fund's learning model. The AI generated from the inputs is then used to determine trades. The project started in 2015 but was officially deployed on Ethereum in June 2017. By that time, it had paid over $200 000 in payments to their users using Bitcoin.
Numerai protocol links machine intelligence to the stock market.
Currently, it hosts more than 30,000 data scientists from around the world who come together to improve the machine learning strategy.
Data scientists are able to earn money by staking it on their predictions as an incentive method.
Furthermore, datascientists can earn Numeraire by competing in Numerai's data science tournament.
The token was not sold in a "crowdsale" or "ICO" because the company raised $7.5 million in traditional venture capital from Union Square Ventures, Joey Krug (Augur), Juan Benet (FileCoin), Fred Ehrsam (Coinbase), and Olaf Carlson-Wee (Polychain).
What's more? The company won a Forbes Fintech 50 for 2016 award.
Ors Group
The Ors Group has a new product called Hypersmart Contracts ("HSC") which is based on blockchain and uses AI to provide algorithms and software solutions to the cryptocurrency community and businesses.
Currently, they have more than 1000 proprietary algorithms and hundreds of software solutions.
The token ORS will be used to make transactions on the ORS Marketplace where one can buy and sell Hypersmart Contracts, Artificial Intelligence algorithms and software solutions.
Developers can also monetize their talent and knowledge on the platform by developing algorithm and offering it on the marketplace.
Their ICO ended on May 26 where they collected more than $14 million.
AIEVE
Aieve is an AI and ML software to help people manage their savings and portfolio and to trade cryptocurencies by leveraging multiple and cross-platform and device data and advanced info analysis. It is powered by Peculium and supported by Artificial Intelligence, Nature language processing NLP, Machine Learning, Big Data, Predictive Analytics and Data Visualization.
Peculium is the first savings management platform on the blockchain. It uses the Peculium Tokens (PCL). 
Natural Language Processing (NPL) is used to extract and gather semantic meaning from large volumes of unstructured text from multiple sources including social media or RSS feeds and other platforms. This helps predict the cryptocurrency market with a higher accuracy level.
Market predictions are generated using variety of models such as ARIMA, Neural Networks, Xgboost and Prophet in order to make portfolio management much better. Near real-time analysis of blockchain is done using big data and the data is streamed using Kafka to make gathering fast. Fast analytics is possible due to use of Impala or Kudu.
AICoin
AICoin is run by First Global Credit (FGC), which is a blockchain market company since 2014. AICoin works like a cryptocurrency investment collective (tokenized investment pool) and is basically used for trading other cryptocurrencies. Market opportunities are identified and trades executed using AI.
It runs on the Ethereum Blockchain and raised over $3 million in a last year ICO. AICoin bridges a conventional trading or investment company and a DAO without using a formal structure. It is used to trade various products on a live trading site.
It entailed two stages. The first was use of the ICO funds to make short term trades in multiple crypto markets using AI. In other words, AI models are used to score the market in order to identify profit opportunities in top seven cryptocurrency markets. In the second stage, profits from these trades (in this stage) are used to finance investment in early stage AI and public blockchain companies. This creates wealth for coin holders.
Anyone can take investments through a traditional equity stake or in the purchase of ICO tokens.
The investment decisions are made by AICoin Investment Board some of whose members are voted by the participants.
Forty percent of the profits are distributed back into the trading while fifty percent goes into a start-up investment pool and 10 percent to additional research and development.
NIO
Meet out-of-Xian's, China, Antonio project, which is actually quite an innovative project using AI to facilitate trading cryptocurrencies. You will pay just $50 monthly subscription ($20 registration fee) in the platform's native cryptocurrency NIO (Ethereum ERC 20 token) in order to run the live trading system on your computer or virtual private service network.
After that, you watch for high-performing algorithms that you can buy and sell on the Antonio marketplace. It works on Windows, Linux and Apple iOS.
That said, you do not have to spend 16 hours a day running technical analysis or spend thousands of dollars for centralized algorithm bots to make more from cryptocurrencies. Worse still, you do not have to do manual analyses that takes time and turn out worse for your profits.
Besides, you do not have to be a professional trader to trade cryptocurrencies profitably, no matter what anyone said to you about it.
Traders can also user more than 25 trading indicators such as Exponential Moving Average (EMA) crossovers, Relative Strength Index (RSI), Bollinger Bands, and Ultimate Oscillator to analyze the market and generate appropriate buy/sell signals and maximize returns from their trades.
You will need not be an expert programmer to trade on the platform. You will be able to trade dozens of coin pairs on major exchanges. Some of the features include stop-loss order, take profit order, and exchange.
Next month, There will also be AI trading bots that adopt to changing market conditions. Satisfied? Check their trading instructions here.
The team collected just $54,000 worth of Ether tokens in its ICO and the token is already on sale on EtherDelta exchange.
The tokens are used to trade, as well as reward participation.
Recent ICOs in Artificial Intelligence
A number of ICOs are scheduled this year by a number of startups in various industries, from health care, business automation, robotics, finance and research. We have organized some details about these projects below.
AICoSoft
AICoSoft is creating an artificial intelligence for medical researches. It is innovative because traditional methods of medical research take a lot of time since there is a lot of data to be analyzed. They are looking at a machine that is able to collect all that information and speed up the process. They will work with universities, independent medical researchers, foundations and doctors in generating this data on the blockchain. AI can therefore help do the research much easily.
Also, not all useful traditional researches in the area of medical research are being used for medical purposes as they should. How helpful would it be to being all this data and information together on the blockchain?

Their ICO for AIOM token took place from February 15. They hope to release an AI-Software and the app in June 2018.
Sentinel Protocol
Sentinel Protocol uses both artificial and collective intelligence to secure blockchains against hacks, scams, or frauds, using the Sentinel Protocol.
It leverages consensus and incentive ideas on blockchain. It can be used to secure crypto exchanges, wallets and payment systems on the blockchain, " forming a great barrier against stolen cryptocurrencies being used or converted to fiat." This would demotivate malicious behavior and eradicate hacking theft.
It will provide the Sentinel portal (based on Threat Reputation Database (TRDB)) that facilitates reporting of incidents and dissemination of crowdsource security news, advice and tips. Companies can have threat data validated by the SEntinels using this protocol. TRDB allows collection of threat data from various sources including cryptocurrency exchanges, wallets, payment services, as well as IT and security companies from across the entire crypto space.
In addition, they will provide an S-wallet powered by machine learning to filter wallet addresses that have a history of scams, malicious URLs or URIs and malware, as well as help with detection of abnormal behavior. They will also provide a distributed malware sandboxing called D-sandboxing system. This will allow testing for suspicious and unidentified files or links, augment threats and simulations and running of virtual machines on decentralized nodes.
Sentinel completed their ICO on May 27 and raised a total of $27.7 million.
Skychain
Skychain is more of an AI medical marketplace. It wants to bring together medical big data owners, developers of medical neural networks, doctors and patients and crypto miners in a blockchain environment that facilitates treatment of diseases, illnesses and conditions by leveraging neural networks and data accuracy. These networks are built by distributed and independent labs and research centers and will have all types of information and data that doctors can use to treat patients and pay developers a fee.
Developers of the neural networks can also train these networks for a fee on many datasets. Medical data providers can provide their datasets for a fee to allow the neural network training.
Crypto miners will provide their computer resources for neural network training and calculation. The company has already developed proof-of-deep-learning-training and proof-of-inference algorithms.
Patients can expect more accurate treatment due to application of neural networks. This will improve a situation where 1 in 10 medical diagnosis are wrong. These errors cause loses of more than $100 billion.
The company recently held a pre-ICO and the ICO took place from February 26 to March 31 this year at a cost of $1 per token. Participants were able to get a 50 percent bonus on the ICO sale at sign up.
GraphGrail Ai
GraphGrail Ai is what you would need if you are able to create linguistic applications and want to sell them and make money. It can be used to create Natural Language Processing applications which help machines read" text by simulating the human ability to understand language. It can also be used to create neural networks using Google Tensorflow and other tools.
They hope to solve the problem of lack of enough datasets in data-science and text mining. For instance, they say there is not enough datasets with seven figure sample sizes (from thousand to million samples) to teach neural networks in banking, telecom, media and government agencies and other industries.
They say using machine learning to gather, clean and make training and test sets is very difficulty and takes a lot of time (5 and 10 months).
The company raised $200,000 in 15 hours in an pre-ICO and will host the ICO for TGE tokens on February 19.
Magnus
Magnus held a pre-ICO which ended on February 5th. The main ICO started on February 15th and has now ended.
It is a robotics and AI automation and marketplace for organizations. It will bring together Robotics, AI, IOT, Humans and cloud systems. It will bring together intelligent A.I. agents, robots, sensors, hardware and humans, to create the global marketplace.
The company has already acquired $4 billion from Danger, Dropbox, Lending Club, SoundHound, and Zoosk according to their website. They also partner with ohnson & Johnson, Zimmer Biomet, AARP, Nokia, Siemens, Ascension, Pfizer, Boehringer Ingelheim, and Servier.
The MGS tokens can be used to lease robotic platforms and buying and deploying skills. Users can also use the tokens to stake and earn part of transaction fees from the collective.
Farma Trust
Farma Trust provides a global tracking system that ensures counterfeit drugs do not enter the medical chain. However, it does provide additional value added services to the phamaceutical industry to allow for efficicency and to better the marketplace.
They detail in a medium post that the global counterfeit drug market is valued at over $200 billion annually. 30 percent of all medicines are said to be fake. They also cause about a million deaths per year. This is the problem they will be tackling by bringing together pharmaceutical companies, governments, regulators, warehouses, manufacturers, logistic and shipping companies and hospitals, as well as the public on the blockchain.
For instance, they will use blockchain and AI to improve reporting and eliminate the supply chain of fake drugs. Users will use an app and a token.
They extended their pre-TDE from 15 February 2018 12:00 a 20% discount on the original token price (of 0.00010870 ETH per token). The ICO took place on 15 March 2018 12:00pm (noon) UTC.
The company also accepts Ethereum, Bitcoin, Bitcoin Cash, Litecoin, Dash, Monero, Ripple and Zcash tokens for buying of tokens.
CREDITS
CREDITS is a separate blockchain targeting to use smart contracts and a public data registry to facilitate for financial and loan services, trade, medicine, identification, exchanges, Internet of Things (IoT), and many other applications.
For instance, financial institutions can use it to connect to markets and IoT devices and data. Credit robots can issue loans with most optimal terms regardless of where the customer is located.
It will also provide a software development kit that developers and users can utilize in the process.
The pre-ICO was held on December 2017 (and raised 3,002,165 USD worth of ETH from 700 contributors) while the ICO started on February 15 and ended on February 28 with a soft cap of $15 million. It goes beta this march and the platform would be released in June.
AS Aida service
AS Aida is a global p2p service that is holding its pre-ICO until the 28th of this month and then start the ICO that will end on 25th May this year.
They have already raised more than $370,000.
The platform will include a construction materials and supplies marketplace that brings together customers, producers, logisticians, warehouses and network partners for automated sale of goods and services without middlemen networks.
According to their whitepaper, the platform will help in the management of orders.
Koios
Koios is a decentralized AI and Machine Learning blockchain marketplace that hopes to bring related technologies to even smaller companies. They hope to bring together data scientists and AI developer communities to construct and maintain multiple libraries. They can then offer them in the marketplace.
It will leverage Tensorflow and Kubernetes as the core technologies. Creators will also be compensated for their work.

Their private token sale will start on 15 February 2018 with 7,500 KOI being sold for 1 ETH. It will run until February 28. ICO start date was March 1 and will go on until 7th May.
Viola
Viola, which is Asia's first and largest dating company is also coming to the blockchain. It will be the first AI-driven marketplace for dating, courtship and marriage.
It says lack of verification leads to scamming issues on dating sites while fake profiles are used to lure customers on dating sites. Other problems include unsuccessful matches, increased relationship woes, and confusion on the many sources for advice, as well as stigma and privacy concerns on these websites.
The platform will have real-ID verification, an AI wallet and escrow system. There will also be a recommendation advisory engine.
It took place starting 14 March.
OTPpay
OTPay will host its pre-ICO on March 5 and its ICO on April 4, with a second ICO on May 4.
It will be a platform to facilitate buy and sell cryptocurrencies or digital assets based on Artificial Intelligence and Machine Learning Engine analytics.
You can sync your bank account, debit and credit card to facilitate exchanging of crypto with fiats in just a click. It will also link traditional banking with a debit card. It uses eKYC verification process. Customers can also use automatic buy and sell option to save time and money. It will also have mobile apps.
Customers will also be able to send and exchange cryptocurrencies on the platform. It will use an AI & ML powered exchange request matching engine to facilitate faster exchange and swaps.
OTPpay will include AI and Machine Learning powered request matching engine.
Auctus
Auctus is a blockchain based retirement or pension fund platform where users can hold traditional class assets and cryptocurrencies. It uses Ethereum smart contracts and blockchain Robo advisory system to provide users with information on how to make better savings.
It provides a user with variety of and enables them to have a holistic view of different plans including retirement savings, from government regulated IRA/401k plans, voluntary traditional retirement plans, as well as crypto wallets. This allows them to have a long term strategy for their assets and saving plans.
The platform will have reduced fees and features such as employer matching. It will use AUC cryptocurrency for payments of fees and commissions of the platform.
Ico started on March 27th. 
AdHive
AdHive is a blockchain based social video advertising platform that leverages AI to try to create better engagement and make multi-platform ad placement more real for advertisers. It will bring together a distributed community of video bloggers who can create and monetize content.
Advertisers, on the other hand, can place ads in multiple platforms. It will create a massive international ad campaigns for advertisers – brands, services including in cryptocurrency markets.
Ad task execution by bloggers is AI-controlled and AI modules hook to the video and speech recognition. All placement, control and payment is automated. It will also integrate with other platforms such as Ninja Outreach, BlogMint, BrandBacker and others to create more value for advertisers.
ICO took place from 28 Feb 2018 to 14 Mar 2018. 
Faceter
Faceter is a decentralized surveillance system for consumers which aims to bring face detection, object detection and real-time video analysis to cameras, but also convolutional neural networks to improve security by understanding the situation.
It will be available for all-sized businesses and mass market consumers even smaller businesses as it will be cheaper given that it employs distributed resource model all with mining capability for those contributing their resources. They say they will make their mining twice as profitable as mining of Ether on the same Graphic Processing Units.
ICO started on March 10 and will end in April 30 2018. 
Savedroi
Savedroid is a German-based fintech that wants to create a AI-based ecosystem of crypto saving and investing for the masses. Customers can access variety of AI-based crypto saving plans in Bitcoin, Ethereum, Bitcoin Cash, Ripple, Litecoin, IOTA, Dash etc. They can also get access to investment opportunities such as portfolios, derivatives, and ICOs.
A smart User Experience ("UX") will auto convert assets to cryptos and mame it easier for saving and trade.
The ICO took place from 9th February and ended on the 2018-03-09.
SafeCrypt
SafeCrypt wants to be a safe crypto exchange platform that help crypto users to avoid catastrophes of losing their digital assets as happened in mt.Gox where 850 000 BTC disappeared and 850 000 BTC disappeared where more than $400 million disappeared.
The project advertises itself as fail-safe by design because it uses cascade data encrypting to achieve the highest-standard security of the information. It targets at creating complete anonymity for the traders in a cloud environment. It will also have other functionality such as crypto trading.
ICO took place on 2018-02-26 - 2018-04-02.
Plaza Systems
Plaza Systems might not be the most innovative,but will utilize AI in offering help to buyers and sellers of items on the block chain based marketplace.
Plaza Search Chatbot will help with that, but it will also aid browsing and up-selling. Crypto holders can also use PlazaCard to spend assets in everyday payments in shops and restaurants all over the world. However, the card will accept only the PL$ and PLAZA from the PlazaCard to create an extra layer of security. However, other Cryptos are acceptable and can be stored on the wallet.
ICO took place 2018-03-01 - 2018-03-14
Invacio
Invacio is a bit advanced given they are five years old in development. It brings together a variety of services grounded on mass data analysis and multi-agent system artificial intelligence. They also have TAMIUS, the revolutionary decentralized blockchain banking system that underlies their cryptocurrency.
Invacio Coin will be used in a variety of areas including big data, research and development, online security, social networking, Zero-Knowledge communications, blockchain technology, banking, fintech, and hedge fund and AI.
The company will provide data on the shopping habits of customers like Amazon would have. 10 million dollars is already raised in a presale.
ICO took place from February 1 to February 28. 
Iryo
Iryo is a healthcare blockchain system that hopes to manage risk for medical data given that only a few people are prepared to provide their medical data to a "GoogleEHR"-the type of capture and reap it for commercial motives.
The system will use a zero-knowledge data storage that encrypts data and stores it on distributed networks. It will give ownership of data back to users and anyone wanting g to use that data will have to attain approval from users.
First pre-sale window was March 28th–April 4th. Crowdsale coming in 47 days. 
Crypto Angel 
Crypto Angel wants to create a AI based virtual life assistant. The startup aims at using AI and bringing together developers in AI to help create a decentralized central intelligent model called Master-Mind which contains trained AI models that can offer customers with customized model outputs for their searches.
It uses Angel cryptocurrency that can be used to reward developers while searchers can pay for models using the cryptocurrency. Miners will also be rewarded with crypto for helping process models and contributing their resources.
Users can use a mobile app to set up their personal goal and the Master-Mind will recommend the best options for reaching that goal. There is also the possibility of possibility of data monetization.
ICO took place from February 24 to March 31. 
Shopin
Shopin is targeting at providing retailers with what is known as shopper intelligence and smart recommendations (via AI) such that they can compete with global entities through achieving better product recommendations and making transactions secure and easier via blockchain.
With it, customers can provide retailers access to their preferences and purchase history data and get rewarded while retailers can use that data to improve their sales, customer loyalty, supply chains, as well as to reduce costs, and improve other operations.
The company recently run a pilot program that involved well-known fashion and home-goods and resulted to 719,000 sign-ups. They provided the registrants with curated recommendations through the platform and this lead to a 22% lift in conversions, and yielding $14.7 million in additional sales. 72,000 of the 719,000 sign-ups invited 65,000 additional new users to go through a Shopin on-boarding.

In addition to having the recommendations engine powered by AI, Shopin will also include token interoperability through atomic swaps.
Their ICO ended on April 30.
AICoSoft
AICoSoft is creating an artificial intelligence for medical researches. It is innovative because traditional methods of medical research take a lot of time since there is a lot of data to be analyzed. They are looking at a machine that is able to collect all that information and speed up the process. They will work with universities, independent medical researchers, foundations and doctors in generating this data on the blockchain. AI can therefore help do the research much easily.
Also, not all useful traditional researches in the area of medical research are being used for medical purposes as they should. How helpful would it be to being all this data and information together on the blockchain?

Their ICO for AIOM token starts on February 15. They hope to release an AI-Software and the app in June 2018.
Ether Joy
ETHER JOY is a gaming platform that takes advantage of blockchain, AI and big data and the concept of pan-entertainment and builds a traffic blockchain game platform.
It uses a cryptocurrency called EJOY, already available on exchange.