Using the Bitcoin Lightning Network – We tested some new wallets
The Lightning Network
If you were around at the peak of the 2017 Bitcoin euphoria, then you probably experienced the limitations of the Bitcoin network. Buyers, sellers, and traders had to accept double-digit transaction fees, and transaction times sometimes exceeded an hour. Bitcoin's success had outpaced its technology.
Bitcoin has a built-in flaw that makes it impossible to cater to thousands, let alone billions of people, who are willing to transact at the same time. That's one of the reasons that I believe there will be a vast amount of cryptocurrencies available for the masses to choose from. Each has its own set of specialties and use cases. But that's not the subject of this blog, and neither is the question of whether or not Bitcoin needs an upgrade in block size.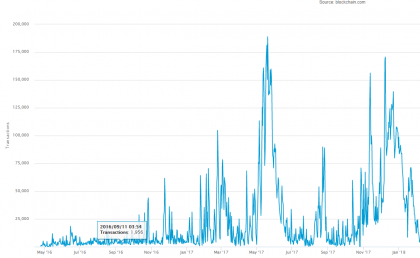 To circumvent the transaction limitations, smart developers have been working on the Lightning Network. In essence, it is a layer on top of the Bitcoin blockchain that makes it possible to make transactions without the need for all of them to be validated on the Bitcoin blockchain. It's a so-called layer 2 payment protocol. Although the idea dates back to as early as 2011, it is only recently that we have seen interest in it increasing, and the pace of development following suit.
To use the Lightning Network, you have to use a specifically designed wallet.
I will shed some light on the ones that are available today with their own unique features, including their pros and cons. Generally speaking, they all have the same goal: making payments via the Lightning network available, but there are a lot of differences to be found between them.
So far, I have been able to find 14 wallets that have already had their mainnets' launched. In addition to this, only 2 of them have a web wallet, which is something that I hope will be expanded upon within the next couple of months/years.
Some are only for the Android operating system, while some are just for the IOS operating system. Some have the requirement to run a full node yourself and some will do this for you. Some are custodial and some or not. Because of these reasons, I have not been able to examine all of them. The ones that I did get to work with will be graded on functionality, ease of use, reliability, and overall UX.
But first, a little word of caution. The Lightning Network is still in a very early phase. Everyone willing to experiment with the possibilities should do so knowing that bugs are probable, and funds can be lost. Start testing with small amounts of BTC!
I'll start off with the Blue Wallet.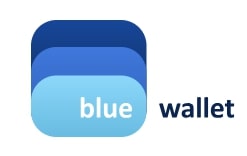 The Blue Wallet is available only for mobile, which includes support for both the Android and iOS operating systems. It lacks a web wallet for now. What is important to note here is the fact that Blue Wallet is a custodial wallet (a lot of other Lightning wallets are as well), meaning you don't have access to the private keys. This is another reason to never really have a large amount of funds in one of these wallets.
The upside of the Blue wallet being a custodial wallet is the ability to make the interface very user-friendly. The entire wallet exists out of only a couple of buttons, making it easy enough for beginners to make sense of it all. You can make a new wallet or import an existing wallet. In general, It has all the functionality needed to use the lightning network, including being able to scan QR codes, sending invoices, looking back at your transaction history and withdrawing BTC, albeit  via a 3rd party called ZigZag.
It's an easy to use wallet with limited possibilities, but if you only intend to use it every now and then to make payments it will do the trick.

Wallet of Satoshi is, in a way, a direct competitor of Blue wallet. Both are custodial and have the mission to make the Lightning network easily available. The slogan "The worlds simplest lightning wallet" Is prominently visible on the site, and after using the wallet I can see why they market their product this way.
The wallet has only the core essentials available for making a Lightning network transaction. You can send some Bitcoin to your wallet or buy some directly from them. Your funds are visible in both satoshi's and their dollar value. QR codes can be scanned for easy payment, and that's basically it.
Useful and easy to use for people just wanting to send some payments, and it works as intended.

Lightning Peach is setting the bar high for other providers in the Lightning wallet space. First and foremost, it is a non-custodial wallet. That means that all of your funds are under your own control. It's available on desktop and on mobile supporting Android and iOS.
It's clear to see that Peach is trying to become one of the leaders in the space, connecting merchants and consumers via a user-friendly wallet brimming with possibilities. Already there is the possibility to connect the wallet with your eCommerce business. The plugin works with Magento, Woocommerce and Prestashop making an easy integration with the merchant's payment solution. Users can either open their own channels or connect with the Peach node.
Besides giving users the possibility to make reoccurring payments, payments per second (useful for streaming apps for example), there is also a built-in address book available to easily send payments to known contacts.
Peach probably has one of the best wallets available on the market right now, serving both consumers wanting to use the network for payments, as well as merchants wanting to receive those payments.

Spark's main advantage over the other wallets is the accessibility. Spark can be used from every desktop OS, has an app available on Android and iOs and on top of that has a web wallet. It isn't the best option for your everyday consumer though since it requires you to set up and run a lightning node yourself.
It, of course, supports the sending and receiving of payments. It also shows your transaction history and lets you manage your channels. Another nice little feature is the possibility to switch between 16 pre-installed themes to suit to everyone's  personal taste in wallet design.
Spark isn't the easiest to use, but if you are a bit tech-savvy and just want to be able to have access to a hub from every device possible, Spark could be just what you are looking for. It's worth noting that it is not a custodial wallet.

Tippin.me is an online custodial wallet, focused on enabling micropayments to your favorite posters on Twitter. It is an extension that's currently available on Chrome (Brave) and Firefox, and after getting it all setup, it adds a lightning icon next to your Twitter posts.

Your followers can easily send payments towards your tippin.me wallet after getting set-up with a different wallet and opening a channel with tippin.me.
The dashboard is basic, and primarily shows the amount of Satoshis you have earned. It also gives you the code to install a web button on your own page.
Not quite the same as the other wallets, but it's easy to use and may signal the beginning of micropayments via the lightning network into legacy social media outlets. One to keep an eye on. If you use Twitter yourself be sure to get the extension!

Zap is another Lightning wallet that is available on the desktop, as well as for the Android and iOS operating systems. It's a non-custodial wallet that primarily focuses on ease of use. It has a nice looking user interface and has plenty of options to get the most out of your lightning experience.
autopilot makes it possible for zap to use the LND (Lightning Network Daemon). It makes it possible to automatically manage your channels and takes a lot of the difficulties away from the user. It is optional though, so if you really want to be in full control you can be!
It lets you add people that you transact with often to your contacts list including all their information. The Zap dashboard already suggests a couple of channels to connect to so you can immediately start sending payments via some well known channels, but again, if you prefer to do this yourself you are able to do so. It supports multiple languages and the value of your funds can be shown in BTC of fiat currencies.
These are the lightning wallets I have been interacting with so far. There are more available, and I didn't have the chance to test some because of my operating systems, but in general, I'm happy to see that there are quite some options to start testing the Lightning network.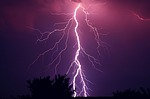 Whether you are only interested in usability, being able to pay for that coffee with Bitcoin and not caring about owning the private keys of those funds,  choosing for ease of use, want to implement payments via the lightning network on your own eCommerce site or social media page, or want to completely geek it out and delve deep into everything that is possible the options are here. There is a Lightning Wallet out there for everyone.
Not only that but when looking into the growth of the users on the network, and the number of commits on Github, it looks like the Lightning network is really picking up steam. There are a lot of known obstacles to be overcome, and maybe we will be surprised by roadblocks later on the road, but as long as smart people keep pushing the envelope there is a real honest chance that Lightning can help push the adoption of cryptocurrencies.
I wouldn't be surprised to see dozens of new wallets going live within the next couple of months and I will continue to check out the wallets that incorporate new features, better UX and/or revolutionizes the way we interact with Lightning.
Please feel free to post your questions below!
if you want to read more of my content, please find me on Twitter:
https://twitter.com/BullishOnCrypts