Blockchain Africa Conference 2019: Africa Readies For Blockchain and Crypto Revolution
As Africa preps for a blockchain and cryptocurrencies revolution, Johannesburg and Cape Town, South Africa, will both be hosting the Blockchain Africa Conference 2019 on February 28, March 1 and March 6. The Johannesburg meeting will be hosted at The Wanderers Club on February 28 and March 1 and Cape Town will host the conference at the Cape Town International Convention Centre (CTICC) on March 6.
Now may be the right time to use blockchain in boosting efficiencies, reduce costs and reduce delays in Africa's industrial, business and government processes. But Africa's most pressing problems such the millions or over 70 % of unbanked (66% in sub-Sahara Africa), high costs in procurement due to costly middlemen networks, high fragmentation of drug distribution networks and poor health data management that hampers provision of health services and makes healthcare costly, low transparency in government structures which results in high levels of corruption low trust and high level fraud, low education literacy levels, of 500 million in sub-Sahara who live without any form of identification hence complicating provisioning of services and security, and abominable high levels of unemployment, among many others: maybe its time to do a complete reviewing of them on blockchain.
When hype is high, now is the time to think how blockchain and cryptocurrencies can HELP set free supply chain networks, revolutionize voting, make healthcare cost-effective, reduce corruption, make government processes quicker and cost-effective, harness data for better policy and decision making, and help make education and healthcare accessible to all.
Already, there are many blockchain and cryptocurrency startups leading the way and demonstration that all these and many others are possible on the African soil.  
Unlocking Africa's full potential with the help of blockchain and other techs: solving Africa's existing and emerging challenges
Blockchain and cryptocurrencies can join with other technologies such as AI and IoT to unlock the full potential of real estate, agriculture, asset securities (bonds, shares, etc) in Africa through tokenization as will explore this year's Blockchain Africa Conference 2019. Attendees are expected to hear how blockchain can cut out corruption and fraud, for instance by creating distributed registries for digital identity, land and property ownership, and procurement among many other government and non-government processes.
Blockchain can also reduce fraud and corruption while making doing of business quite cheaper in Africa, for instance by cutting down costly middlemen networks where they are unnecessary and have undue advantages, hence unlocking full Africa's business and economic potential while creating hundreds if not millions of jobs.
A lot of stories are told of Africa's underbanked and unbanked populations of around three-quarters of the population, even though in the face of mobile phone and emerging tech, a good-though-very-small number is able to earn, save, spend and send money with a mobile vault. Mpesa and other mobile money platforms can tell a clearer story on that. Blockchain will be expected to cover the shortcomings of legacy platforms and make peer-to-peer transactions, cross-platform transactions, and payments way too cheaper than it currently is while facilitating faster and low-cost cross-border money remittances for individuals, banking institutions, other businesses, non-profit organizations and governments alike. Blockchain can further unlock the potential of Africa's lending markets by combining digital identities with the registration of more property on blockchain such as is happening with Agrikore and other startups.      
More than merely achieving digitization which reduces manual labor and human errors in private and public institutions ending up in lowering operational costs, blockchain and cryptocurrencies can help establish immutable records and hence making transaction tracking a sure thing since these records are hard to alter, and all while ensuring registries are much more secure. This is the case whether it is used in procurement systems or digital identity platforms. The distributed nature of the tech means original versions and copies of digital transactions are signed and held elsewhere in the distributed network and can take very little time to verify any copy, making it hard to accomplish fraud by way of illegal representation, altering and deletion of transactions, which are important rails of corruption. 
Immutable of digital transactions and files act as proof of transactions, hence increasing transparency and accountability in systems whether they are applied for political or non-political purposes. 
Blockchain has potential in supply chain, trade finance, international port logistics just to mention a few areas, and make Africa leapfrog to most modern ways of doing business, integrating with the rest of the world, and running their governance. Furthermore, PwC found out in their recent survey that blockchain startups are among the most successful among all business categories. Therefore, they will be part of the larger picture of creating employment opportunities for Africa in ICT sectors.  
Why Bitcoin Africa Conference?
Bitcoin Africa Conference has been happening since 2015. This year's three-day event will involve workshops and panel discussions that will offer attendees with knowledge on blockchain, AI and IoT and examine case studies across impact sectors, and help identify opportunities that abound for Africa's crypto and blockchain sectors. What are the challenges of these environments? It will be a great time to learn from Africa's leading blockchain and crypto startups that have their operations already running in Africa's most challenging locations.
Attendees will meet and have opportunity to network with more than 800 of industry's most progressive professionals in industries such as finance, insurance, logistics, utilities, legal, media and learn what opportunities exist in any of these sectors in view of blockchain tech. 
Speaker presentations, innovation exhibitions, and talks with thought leaders are expected to help set pace to assist anyone who's wants to unlock the business potential of blockchain and cryptocurrencies on the continent, especially in the business and private sectors, even as experts, business leaders, political leaders, regulators, and other stakeholders in Africa seek to collaborate to help rethink Africa's systems and the benefits/challenges for porting them over to blockchain.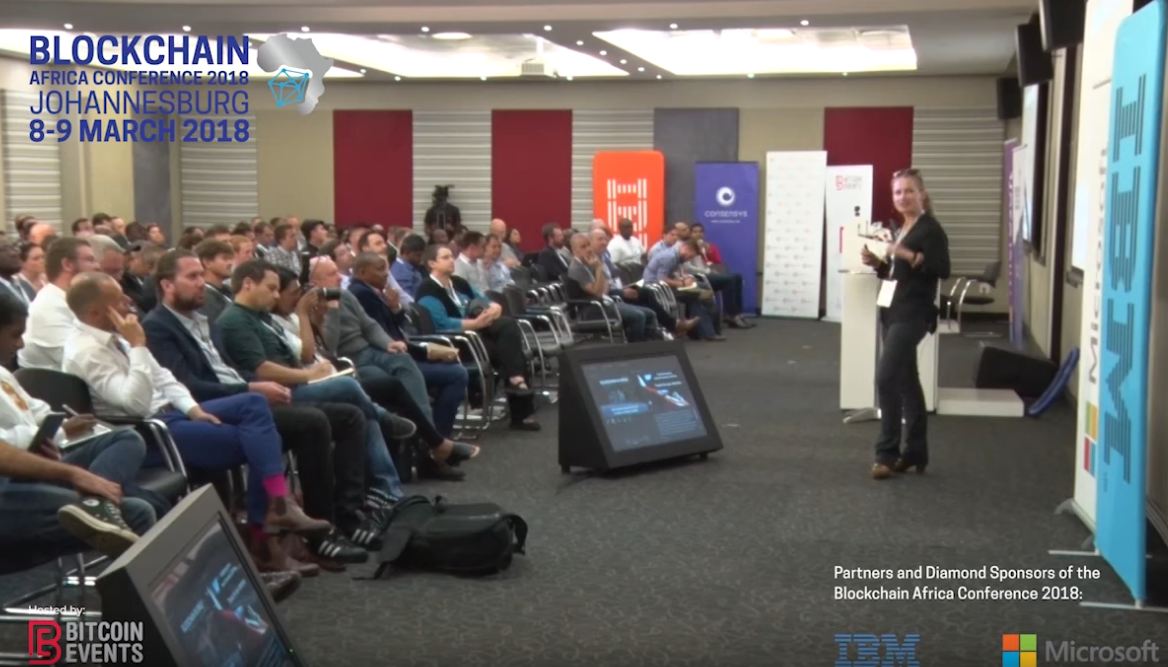 What is expected in the event this year?
Day 1: Johannesburg, February 28
After opening by the Masters of Ceremonies who is CEO and Co-Founder of VALR.com Farzam Ehsani, attendees will hear a Keynote address from Hyperledger Project's Executive Director Brian Behlendorf. Among many other issues, Brian will speak about how blockchain can be applied in more areas than just crypto and collectibles: in supply chain traceability, trade finance and global payments, logistics, know-your-customer credit history systems, digital asset tracking, and many more.
Africa's success stories in blockchain and crypto applications
Africa is currently not without blockchain startups and companies that are already running, experimenting and successfully doing what we talk about all things blockchain, where rubber meets the road. Starting on Day 1 of the event, Founder and CEO of Bankymoon and Centbee, two of the many successful blockchain and crypto startups in Africa and which provide blockchain integration and money transfers/remittance services respectively, is expected to offer real world blockchain use-case insights for anyone thinking about "more blockchain and crypto solutions for Africa" including the expected challenges for such type of operations within the African contexts.
There is even a success story Project Khokha, an Ethereum-based payment blockchain project run by South African Reserve Bank since the starting of last year, to prove that high value payments between banks can be settled over a singled distributed ledger, and Peter Munnings who is Co-Founder and COO of a blockchain liquidity management and international payments platform known as Adhara is expected to explore the case study and attendees will learn about application of crypto and blockchain within African contexts.
Blockchain application in identity management and self-sovereign identity
Director at Binance Labs Yele Bademosi, Principal Program Manager at Azure Blockchain at Microsoft Michael Glaros and Product Manger at Techno Brain Group Srinivas Rao will also speak about self-sovereign identity on blockchain within Africa contexts and scaling of blockchain networks.
Others to discuss issues relating to blockchain-based identity and self-sovereign identity include Senior Associate at Baker McKenzie Ashlin Perumall and Chair and Board of Trustees at the Sovrin Foundation Phillip Windley. It is already known that Sovrin is using blockchain for similar applications in various locations and Windley is expected to explore how this can be applied in authentication, financial services, healthcare, education, and the Internet of Things (among others).
Identity Stream Lead for the SAFBC (South African Financial Blockchain Consortium) and Business Specialist: Innovation and Culture within Old Mutual Anushka Soma-Patel will explore practical use of identity wallets and verified claims within ecosystems.
Blockchain and application in trade finance, logistics and global network integration
IBM is also leading the way when it comes to application of blockchain in trade finance, international logistics and supply chains with blockchain solutions such as IBM Food Trust, TradeLens and we.trade just to name a few. Senior Architect and Blockchain Country Lead for IBM South Africa Gerhard Dinhof will explore how blockchain can enhance collaboration of trade players in a world of globalization, all with the required speed, transparency and low costs.
Blockchain and Africa's banking sector
What exact role does blockchain has or will have in the banking sector? What is the future of Africa's banking sector in the face of blockchain? Join a panel discussion with panelists Managing Director at 22seven which is a budgeting and investing app Jikku Joseph, Head of Africa's Diginex Division Nick Von (Diginex partners with institutional investors to make available digital assets for investment), Lead at New Digital CIB, ABSA Kelly Parkhurst, and Founder/CEO of Bankymoon and Co-founder/CEO Centbee Lorien Gamaroff, and Tanya Knowles who is Chair of the South African Financial Blockchain Consortium.
Opportunities existing in the Africa blockchain sector
What opportunities are there for blockchain to make better Africa? Join Nick Saponaro who is Co-Founder and Lead Developer at The Divi Project masternodes crypto project as he explores the opportunities that exist in Africa blockchain and crypto sector, as well as the possibilities of and how blockchain can help Africa masses in advancing Africa's goals, needs and wants.
Blockchain scalability
Blockchain scalability is not an easy thing to implement or achieve when you think about it: join a panel discussion by Columnist at Forbes Magazine and Chief Market Analyst at ThinkMarkets Naeem Aslam, Blockchain Strategist at Standard Bank Paresh Daya, Blockchain Lead Engineer at Rand Merchant Bank Mandla Magagula, and Founder of CoinBR, CEO of Stratum and CoinPY Rocelo Lopes as they discuss scalability issues and viability of the proposed solutions and how scalability affects mass adoption.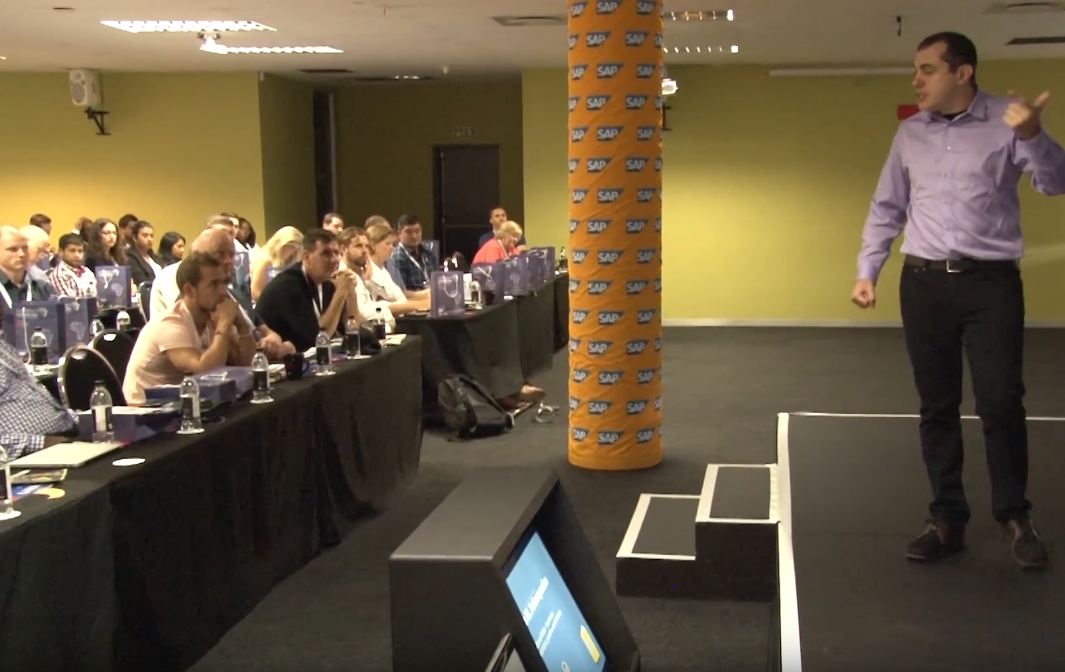 Day 2: Johannesburg, March 1
Blockchain real estate and asset tokenization as a huge use case
After opening address by master of ceremony, CEO and Co-Founder of Paxful crypto exchange Ray Youssef will discuss adoption of peer-to-peer finance in Africa and how blockchain and crypto can revolutionize the way we send, store and spend money.
Blockchain and crypto assets bring with them many opportunities but also myriad challenges such as technical integration issues, volatility, liquidity, and new set of risks when compared to traditional assets. Nicole Anderson, who is Co-Founder and Managing Partner of the Redsand Group which has Redsand Exchange and Redsand Labs, will explore thoughts on how institutions such as family offices and hedge fund and hedge fund managers can embrace emerging asset classes and prepare for these challenges and what skills, knowledge and networks it takes to win in the short and long term.
Tokenizing of real estate and other property such as stocks, bonds etc on blockchain is expected to be a huge application for blockchain even in Africa. It may not be there yet, but it is a matter of time. What are the legal, regulatory, compliance and technological hurdles of tokenizing an asset on blockchain and the limitations of tokenized assets?
And already, there are many successful applications of real estate tokenization on blockchain and one of those is a company called Raise, an asset management platform for digital securities. The company allows users to use a dashboard to manage a tokenized asset through its lifecycle including creation, issuance, modification, ownership, and transfers. Join Marvin H. Coleby who is the Founder and CEO of Raise and Co-Trustee at the African Digital Asset Foundation as he discusses the case study of his company.
Tokenizing on blockchain will also cover prepared goods such as vouchers, which drive branding and other retailer, trader and distributor opportunities for businesses, as they can also be tokenized on blockchain. Solutions Engineer at Rehive Bjorn Peterson will explore, among other issues, how blockchain can help a business in unlocking this potential in a global marketplace. Rehive empowers companies to create, launch and scale fintech applications.
Adoption of blockchain and crypto: potential, opportunities and challenges for companies, governments and individuals
Whether to adopt blockchain in Africa systems and its success may depend on whether you see it as a friend or foe as will tell Chief Technology Officer at BankservAfrica Hamman Ferreira through a presentation.
And even as we talk blockchain and crypto, there is still a whole world of fiat -- sure and stable. How can they coexist? Head of Business Development at BVNK Ltd Kyle Hauptfleisch will explore issues such as these, in addition to whether we expect immediate changes and porting to blockchain and crypto...then when?
Adoption of blockchain wont be without challenges such as cybersecurity and Chairman of the National Information Security Advisory Group (NISAG) and Founder at Crypto Savannah blockchain and crypto consulting company Noah Baalessanvu will also discuss these issues.
Blockchain and healthcare
Africa is realizing growth of startups in blockchain in health sector including those focusing on reduction of counterfeit drugs, securing electronic medical records, preventing fraud, facilitating sharing of health data and information, and those helping in drug discovery. Join a Health expert on the SA National Planning Commission and a Chartered Director (SA) Dr. Ntuthuko Bhengu as he explores how we can see blockchain helping Africa reduce healthcare costs, inefficiencies and removing costly intermediary networks, among other issues.
To launch an ICO or STO?
To launch a security token offering or an ICO is a decision many will need to make before thinking crypto fund raising. What's the difference? Co-Founder and CEO of PO8 blockchain marine archaeology platform and Fort NFT Protocol Mathew Arnett will explore how security token offerings are better models of ICOs and how these kinds of tokens can transform investment within the financial sector.
Blockchain and regulation
Speaking regulation, Senior Fintech Specialist at the South African Reserve Bank (SARB) Anrich Daseman, will explore the role of regulations and regulators in the crypto assets industry and how regulators can learn and adapt as the industry grows. The Malta government's perspective of regulating crypto and ICOs is certainly expected to offer a great example for any regulator concerned about developing viable regulations for any emerging asset class such as crypto. It is a successful case.
Managing Director at ARQ Jean Paul is expected to discuss how clarity in regulation regarding these emerging asset classes can provide a level of certainty and protection and assurance for founders and investors.
Executive in ENSafrica's Banking and Finance Department Prof. Angela Itzikowitz will discuss the UK and U.S position regarding tokens even as Chief Operating Officer at iCE3X Bitcoin and altcoin exchange Eugene Etsebeth discusses the role of self-regulation in blockchain and crypto markets in the view of relationships between crypto firms and central banks and other regulators.
Join a panel of experts such as Charlene Chen who is Co-Founder and Chief Operating Officer at BitPesa, another successful blockchain and crypto application from Africa in discussing how regulators can strike a balance between innovation and regulation in crypto and blockchain and compare various jurisdictions in relation to the issue such as what Malta, US, China, Nigeria, Kenya, Zimbabwe, Mauritius and South Africa are doing.
How will blockchain help Africa achieve sustainability?
Africa and the whole world is abuzz with Sustainable Growth even within environmental management, social and economic debates. With global warming and environmental degradation already having adverse effects on our ecosystem, for instance, everyone agrees of the need for careful utilization of resources while avoiding over-exploitation, thus deterioration in value for future generation. Just how can blockchain help achieve sustainability?
Chair of the International Committee/Senior Regional Advisor (Africa) at the British Blockchain Association (BBA) and Executive Education Lead at University of Surrey Business School, UK Michelle Nsanzumuco will discuss how blockchain can catalyze that kind of growth by supporting capital flows, government and business efficiency.
Cape Town March 6  
Cape Town will host a one day conference and various experts are expected to discuss the following:
Keynote address by leaders 
The Keynote speaker for the CapeTown conference will be the Premier of the Western Cape Premier Helen Zille and Western Cape Minister for Economic Opportunities (Comprising Economic Development and Tourism and Agriculture) Ms Beverley Schafer.
Luno crypto exchange and another blockchain startup called Zlto, which wants to solve unemployment crisis in South Africa using blockchain, have offices in Cape Town. Other blockchain startups eyeing markets around Cape Town include Coindrop a rewards driven ecosystem that is powered by blockchain and UNA.World, a project development ecosystem built on the EOS Network. We also have Wala, the blockchain-powered financial services platform and launch partner of Dala; Octobase, Nona Creative studios, AIFMRM (The African Institute Of Financial Markets And Risk Management which is part of the Faculty of Commerce at the University of CapeTown, among others.
The Director of Economic Policy and Planning at the Department of Economic Development for the Western Cape Government Nezaam Joseph, who is also a keynote speaker, is expected to address the one day meeting in regard to how the government is supporting blockchain technology in Western Cape. CEO of Inves Capital, South Africa Radio Presenter Simon Dingle will look at cryptocurrency through the lens of anthropology and the behavioral reasons, as well as what's expected in crypto industry and whether other projects besides Bitcoin will gain mass adoption.
Blockchain and Africa's future in agriculture
All is not lost for agriculture in Africa with the agricultural market expected to grow to $1 Trillion by 2030. Blockchain is already being applied alongside other techs to give rise the Farmer 3.0. Take a look at examples such as Agrikore from Nigeria, a blockchain application that connects stakeholders with a agri-marketplace and agri-crypto exchange, supply chain management, and the benefits of crypto. Utilizing it currently are farmers, Agro-dealers, input producers, produce off-takers, bankers, commodity exchanges, warehouse receipt operators, and logistic companies.
Binkabi, a London-based startupp, lets people in places such as Nigeria to tokenize their agriculture and do trading on blockchain hence making trading fairer and more profitable. Others include AgriDigital smart contracts platform; digital identity, supply and financial platform AgriLegder in Kenya; Ethereum-based BanQu which is running pilot testing in DR Congo and which lets farmers use phones to register profiles and record transactions and these are verified by family and friends and the digital identities can be used to apply for credit, which helps unbanked.
The Executive Chairman of Block Commodities Chris Cleverly will address all of how blockchain and cryptocurrency -- both as ways of financing, tokenizing and driver of smart agriculture alongside AI and IoT -- are and can revolutionize African farming.
Blockchain and Africa's Energy Future
Africa's energy demand is rising -- South Africa is a great example of that...And costs of mainstream energy are a force to recon with in Africa especially for companies who spend a good part of their earnings in electricity costs. Africa's energy costs are high according to these estimates, and of the 600 million plus people in the continent, almost half aren't hooked to grid, and although renewable energy may offer some hope, it has high upfront installation costs. Sun, wind, ocean and geothermal energy are likely to contribute a huge share as energy sources in Africa's future. But in simple terms, Energy poverty is a fact in Africa.
We have had a host of new energy techs that have considerably driven the cost of renewable energy down, but more is needful. Will blockchain join these techs to help democratize energy access and financing across Africa and aid end the "poverty for power?" How it may do this, the challenges, and much more will be explored by an energy expert who's been in front in energy markets, Founder and CEO of the Sun Exchange Abraham Cambridge.
Crypto adoption and investments in Africa
What are the expected positive impacts and risks of blockchain and crypto in Africa? How will it affect governments, people and other stakeholders? Join Marcus Swanepoel who is the Co-founder and CEO of Luno in addressing these issues.
There always will be different opinions when it comes to adoption of crypto in Africa, even among stakeholders who include founders and CEOs, investors, public, government and regulators, insurers and banks.
Join a panel that includes Director at Binance Labs Yele Bademosi, CEO and Co-Founder of VALR.com Farzam Ehsani, Managing Director at ARQ Jean Fabri, Co-founder and Chief Product Officer at Coindirect Stephen Young, and Founder/CEO of Bankymoon and Co-founder/CEO of Centbee Lorien Gamaroff in discussing why Africa could be fertile ground for adoption of crypto, which countries are leading in adoption, what the benefits of adoption will be, and how crypto will impact cross-border payments.
There will also be another panel discussing how blockchain and crypto adoption will disrupt to enable social and economic impact and inclusion in Africa. They will explore the likely industries which crypto and blockchain will impact, African crypto projects that are addressing financial inclusion, and the support African governments can offer to enable blockchain and crypto innovation. The panel will include Co-Founder and CEO of PO8 blockchain marine archaeology platform and Fort NFT Protocol Matthew Arnett, Founder and CEO of Ubuntu Group and Chairman of Africa 2.0 Mamadou Toure, Founder and CEO of CrowdForce platform that helps with crypto adoption by micro-businesses Tomi Ayorinde, Principal Program Manager, Azure Blockchain at Microsoft Michael Glaros and CEO of Cape Innovation and Technology Initiative (CiTi) Ian Merrington.
Adoption is sometimes synonymous with investment and many cryptocurrency funds have already hit the market in the recent past. Compared to traditional investment funds, crypto funds present advantages such as low capital buy in and financial inclusion for most people who would otherwise have missed investment in funds. Rocelo Lopes has some experience with crypto funds at Stratum where he is CEO. Lopes, who is also Founder of CoinBR and CEO of CoinPY will discuss crypto and traditional funds as well as the benefits and disadvantages of each against the other.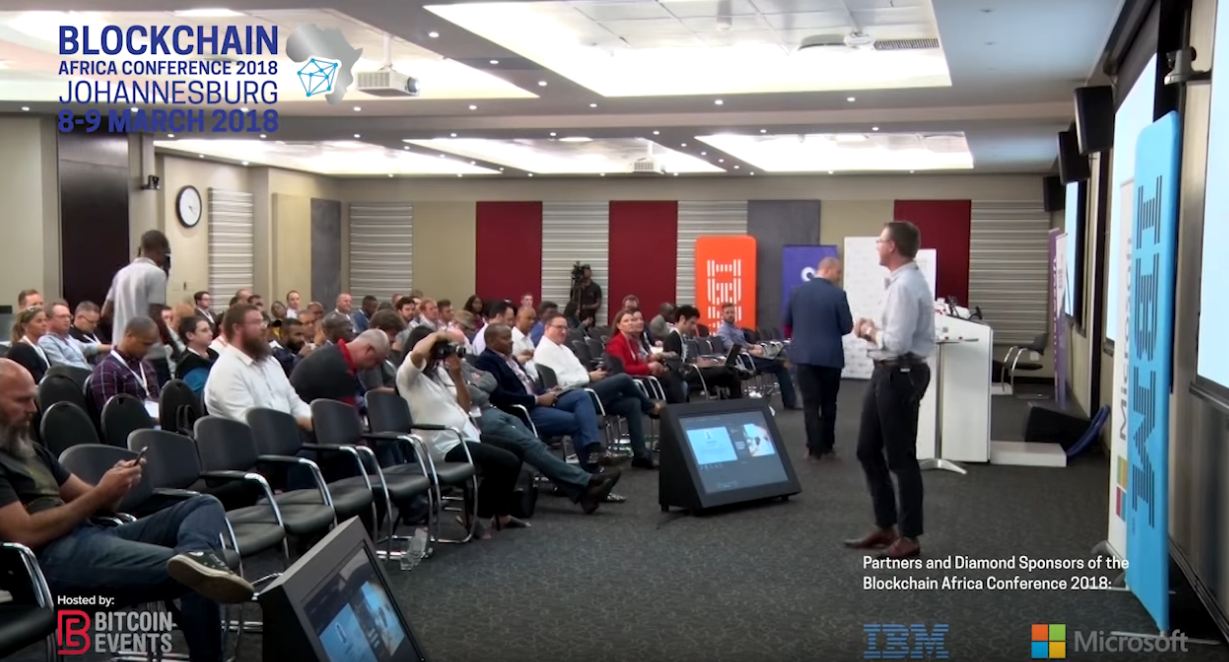 Blockchain decentralization and its opportunities and challenges for Africa
Can decentralization really solve Africa's worst and most pressing issues? Then how? How can it be used alongside other techs in helping to address Africa's sustainability needs for the future? CEO of Project UBU Justin Mccarthy will discuss how decentralization with blockchain can enable growth of economies in Africa and elsewhere even as AI, big data and automation are threatening jobs in the most advanced economies.
Managing Partner of venture capital firm Newtown Partners and Executive Director at the Bitcoin Foundation Llew Claasen will discuss future of economic coordination in light of decentralized models, and how these business models are being financed through ICOs and STOs. How can these business models build good economic designs that overcome conflicts of interest between ICOs and STOs as financing instruments? 
Creator Of Opportunities at ConsenSys Monica Singer will discuss enabling friction-less business by use of ConsenSys distributed applications and the Ethereum world computer.
Founder of ixo - The Blockchain for Impact Dr. Shaun Conway will address concepts of new protocols to identify, factually verify and value impacts as the new building blocks for internet of impact towards the internet of sustainability; while the Director and Co-founder of Grassroots Economics Caroline Dama will explore Sarafu Credit as an example of how grass-root financial innovation can help respond to growing un-sustainability problems inside of global monetary systems today. 
Grassroots Economics is partnering with blockchain-startup Bancor to see Kenyan vendors being able to accept cryptocurrency versions of their community currencies which they already accept in paper. Another kenyan-based project using blockchain to facilitate lending circles with smartphones is Chamapesa. It supports chamas through digitized bookkeeping, community based identity, easier group governance, improved transparency, and reduction of fraud using blockchain. 
Executive Director of the Sovrin Foundation Heather Dahl will discuss blockchain-based distributed identity solutions and how it is disrupting identity on legacy systems; and Chairman of the Blockchain Association of Uganda Kwame Rugunda will address how blockchain can aid relief and support sectors.
Regulation of and privacy in decentralized systems
Lead Maintainer of the Monero Project and Member of the Monero Core Team Riccardo Spagni is expected to address issues of privacy in blockchain; while the Founding Partner at Lex Futurus Faith Obafemi will discuss crypto regulation and how it can be reconciled with its decentralization principles.
Closing remarks 
Did Sehume, the Project Lead and Strategist at Hume Est, an MC & Moderator, who is also master of ceremonies will offer the closing address.
For more information on the event, please visit Blockchain Africa Conference website.