List of DEX Crypto Exchanges
The number of decentralized exchanges (DEXs) is increasing and now, we have DEXs not just for trading Ethereum tokens but also for virtually any other type of crypto and token. We now also have DEXs built on top of other blockchain networks such as Waves, NXT e.t.c that are similar to Ethereum as well, and the number of DEXs won't stop increasing as more and more ICOs are slated to happen, even as development on other blockchain platforms yet to host a single DEX paves the way for more DEXs.
We have such advantages as low peer-to-peer transactions, instant swapping of tokens, and improved security, atomic swaps, but cross-chain transacting feature will still be among the hot features to watch for now and in future for present and upcoming DEXs.
We have compiled a detailed list of the different decentralized exchanges, placing them in different categories, i.e. those that support ERC20 tokens only; those that support  all other types of tokens and crypto (including on platforms such as NEO, NXT, Waves etc); those DEXs platforms under development; upcoming ICOs in the area of DEXs; and closed DEXs.
You can let us know, in the comment section or via email, of any, especially the working DEXs or those under development, that we have missed out so far on this list and we will add it in.
Working DEXs - ERC20 Only
AirSwap DEX
AirSwap DEX exchange allows users to instantly swap/buy and sell ERC-20 tokens by simply setting the amount desired to sell, getting a price and making a trade after connecting wallets. It also allows one to build storefronts, marketplaces, and auctions on its DEX network and thus one is able to construct business models on the blockchain.
For traders, there are no order books or front-running. Makers, who are liquid providers, offer the bid price that they want to exchange their assets for and anyone can be a liquid provider by signaling with a signaling amount of 100 AST and locking this amount entitles you to signal 10 trades. Takers are able to discover bids through information from AirSwap Oracle, AirSwap Indexer, or via Ethereum smart contract.
Users are able to connect their MetaMask or Ledger wallets with the exchange. It does not provide coin listing but users can find a counterparty for trading a variety of assets. A person can indicate the amount of gas he or she wants to spend on the network and the fee is collected by miners to confirm transaction. The amount of gas affects the time the trade lasts before approval or confirmation with speed increasing with the amount of gas paid.
Blockonix
Blockonix rebranded from Bitindia and allows users to trade cryptocurrency at 0.1% flat transaction fee for all trades in addition to gas fees to put their transactions on the blockchain, with all fees paid in ETH. A flat discount of 70% is offered on fees paid in BDT tokens. The platform uses 100% of transaction fees paid in ETH to buy back BDT from holders. Fee charged to list new tokens and 100% transaction fee paid in BDT are burned, creating token scarcity. Listing on the exchange will cost around 3000 BDT, an equivalent of around 10 ETH.
DDEX
DDEX is a cryptocurrency exchange that offers the trading of ERC-tokens against ETH, without need to register an account but just by connecting a MetaMask wallet to the exchange. The decentralized exchange utilizes the Ox protocol, which uses WETH token. In other words, a user will first need to wrap ETH into an ERC20 standard WETH and safely trade ETH without a third party having to hold their Ethereum. They can then trade EOS, 0x, Tron, BAT, OmiseGo and many other less popular altcoins against WETH.
One disadvantage is that a user cannot trade his tokens against non-ETH crypto such as Bitcoin, Ripple, Litecoin, Monero, or any other non-Ethereum-based token. Another one is that it does not support fiat exchange against crypto and tokens thus a user -- especially a beginner in crypto -- may need to buy the token elsewhere with fiat.
The exchange, like most others, registers low liquidity for some token pairs in addition to the fact that not all the token pairs are supported. It also does not offer margin and leverage trading like some DEXs and centralized exchanges.
The DEX does not charge for deposits and withdrawals but the user only pays a small gas fees for miners who power the flow of transactions on the network. Users are able to view an estimated amount of fees for any order hosted on the platform. The trading fee is also very low at only 0.01% per trade and therefore comparably low to many other crypto exchanges.
DEx.top Exchange
DEx.top is a decentralized exchange based on the Ethereum network and facilitating exchanging of ERC20 tokens. The exchange utilizes a double-ledger architecture that employs off-chain ledger instant order matching and trading while the Ethereum blockchain is utilized for transfer of funds between two parties who are trading via smart contracts.
A user will need to have a MetaMask wallet in order to use this DEX and transfer the funds. The current maker fee rate is 0.1% while the taker fee rate is 0.2%, both of which may change in future. Users also pay fee to deposit ETH or ERC20 tokens in the platform, which fee is between 0.001 ETH and 0.002 ETH.
The user's deposit goes directly to the smart contracts and the orders are signed by the owner's private key. The smart contracts carries out the order and makes sure that it is executed correctly or expires correctly as set.
ERCDex
ERCDex is also a peer-to-peer trading platform mostly for ERC20 tokens and allows users to directly transact from their wallets without need to create an account with the platform.
It currently supports more than 51 tokens that can be traded against WETH and DAI altcoins and is compatible with most wallets in the market including Cipher, Coinbase Wallet, Trust Wallet or Dapp Browser on mobile, and from Parity, MetaMask, Trezor or Ledger on Desktop. They have recently done an upgrade to allow for free canceling of trade and to make trade collisions and front running impossible.
The last year upgrade also included integration of TradingView charts, a a streamlined order creation process, customization capabilities for the market list, and much more. Maker does not pay any fee while taker fee is 20 bps, or 0.2% of the taker volume. The taker fees is collected in the quote currency only.
Etherdelta
Etherdelta decentralized trading platform allows users to trade Ethereum-based tokens directly with each other. Founded in 2017 by Zack Coburn, the platform uses smart contracts are are able to manage deposits, trading, and withdrawals once a user integrates a personal wallet with the site. It became a to-go-to platform for most of tokens especially those launched soon after ICOs since many were listed there before listing on more mainstream exchanges. It also integrates with Meta Mask account and Ledger Nano S wallets.
Although it recorded as high as $10m in daily trading volumes, change in management and increase in competing sites has seen the volume go lower.
Everbloom
Everbloom is a decentralized cryptocurrency exchange that went live in the summer of 2018 and facilitates trading of Ethereum and ERC20 tokens via smart contracts. In addition to the many tokens supported, it also supports the Gemini dollar (GUSD) stable coin.
Once a user posts an order, it is listed on the off-chain order book that includes asks (token on sale for ETH) and bids. Users can create buy and sell limit orders onto the order book. Open orders are those that are placed on the order book using the limit order panel. As would be expected, trade settlement and deposits are done through smart contracts.
They also plan on supporting the 0x Protocol in addition to the EtherDelta smart contract. This will be in order to provide a comprehensive set of Ethereum and ERC20 token liquidity.
In addition to its' trading features, it provides charting features, depth charts, and trade history for all transactions.
The platform also provides, in addition to the Web App, an API, and support for MetaMask (and other upcoming wallets) from 3rd parties that can connect to the exchange.
ForkDelta
Forkdelta was forked from EtherDelta with a ton of improvements including a faster order processing system. The DEX still uses EtherDelta's original smart contract but has a revamped API. Users can deposit tokens into the exchange but one cannot send tokens directly to the smart contract.
The platform also uses a new token listing system, order book, and front-end UI. ForkDelta charges two types of trading fees, first being the small Ethereum fee spent on signing transactions to the Ethereum network and the second being a 0.3% fee on the execution of orders.
ForkDelta offers many ERC20 tokens for trading and continues to add more. Users are able to link their wallets either using Ledger or MeterMask or importing a user account straight to the site. Once a user funds the smart contract, they are ready to place or take an order.
They can also create a buy or sell order by entering the amount intended to buy or sell, the price target and the expiration time. They are prompted to sign the transaction, and the order is placed on the order book. The system then works to find the taker for the order and then the smart contract completes the transaction. the platform also uses a new token listing system, order book, and front-endUI. ForkDelta charges two types of trading fees, first being the small Ethereum fee spent on signing transactions to the Ethereum network and the second being a 0.3% fee on the execution of orders.
IDEX
IDEX is an Ethereum-based DEX launched in 2012 and is part of the Aurora project, a collection of Ethereum applications and protocols that make up a decentralized banking and finance platform. Launched by Republic of Panama-Aurora Labs S.A. and a group of crypto enthusiasts, it offers Ethereum and ERC20 token trading pairs. It offers Ledger Nano S and Meta Mask Wallet integration, especially for fund management.
The exchange raised 5411.38 ETH on January 11, 2018, and 12 months afterward, had generated over $10m worth of daily trading and
It uses smart contracts to facilitate transactions between users and it updates account balances and order books in real time. This happens while it manages the flow of transactions of network transactions to reduce friction.
IDEX charges 0.1% fee for market makers and 0.2% for takers who also add gas fees for a transaction which is usually higher than the 0.2% taker fees.
The off-chain structure manages the trading experience and smart contract controls the funds, trade authorization, and final settlement. It provides users with the ability to do limit and market orders, gas-free cancels and the ability to fill many trades at once.
Paradex
Paradex also lets users buy and sell ERC20 tokens directly from their wallets without having to sign up for an account. It currently offers a handful of trading pairs including one against DAI stablecoin. The platform utilizes the 0X smart contract protocol and users can connect their wallets through MetaMask or Ledger. Users get to trade tokens for WETH at a cost of 0.15% per trade, which is cheaper compared to even many decentralized exchanges. However, traders also pay miner fees.
The problems for this exchange still remains the same as for those exchanges unable to support ERC20 based tokens like Bitcoin, Ripple, Litecoin, Bitcoin cash, Monero, and others. This is in addition to the fact that the exchange does not list all the token or support all token pairs. It also does not support fiat exchange for tokens, which is another major set back compared to some popular exchanges.
RadarRelay
RadarRelay employs the 0x protocol and off-chain order matching and on-chain settlement criteria to let users trade ERC-20 tokens against WETH - or the wrapped version of ETH. A smart contract is used to transfer digital assets directly between, and this can be done without the need for registering an account with the service -- you get to simply connect your external wallet to the service and can transact as you wish.
It is possible to connect wallet via Ledger hardware wallet and the browser-based MetaMask wallet. The exchange also offers support for Mist. As a relayer, it compiles order books from cryptographic messages about people intending to trade or those providing liquidity. A liquid provider can place a limit order to buy a quantity of one asset for a specific bid price or place a limit order to sell a given crypto quantity for a specified quantity of another.
A liquid taker then goes straight to the order book and agrees to trade under conditions specified by the maker. The OX smart contract then settles the order on the blockchain.
The exchange is currently already operational facilitating transacting many assets including 0x, BAT, OmiseGo, Augur, Maker, Dai, Zilliqa and many other less popular ones. This happens at low cost. There are no fees except the gas fees charged for wrapping and unwrapping ETH, filling an existing order ("taker"), canceling an order, and sending coins to or from your wallet.
It does not support fiat currencies thus anyone starting out with cryptocurrencies will need to first use a different exchange to directly buy crypto with fiat.
Secure Swap
Secure Swap is a DEX that hopes to bring speed, liquidity and leverage trading. However, it will combine advantages of centralized and decentralized exchanges for purposes of raising liquidity of the platform while ensuring peer-to-peer transactions to deliver benefits of decentralization.
It sources liquidity from arbitrage system via its arbitrage system. It will deliver the benefits of high liquidity, speed of execution, no need of trusted third parties, resistance to hacking, resistance to prohibitions and regulations against cryptocurrencies.
The Secure Swap platform itself is open-source and decentralized without a central server. The platform will allow the addition of cryptocurrency support, fiat exchange support and payment systems integration (cash-in/cash-out), and liquidity provider support. It will include nodes that will support the ecosystem and owners of the node will be able to earn some income. The new generation exchange will offer graphic orders, money management, scalping assistance, programmable automatic trading module, etc.
The country is based in Chile, platform based in Ethereum. The project pre-ICO is currently on-going from January 1 and will be concluded at the end of this month.
CryptoDerivatives.Market
CryptoDerivatives.Market is an on-block trustless, peer-to-peer Ethereum token exchange with low trading fees. It lets users trade, deposit and withdraw tokens with trades being executed directly from the user's wallet without needing to deposit into the exchange.
It does not charge fees except the users paying Ethereum network transaction fees.
Working DEXs - All Cryptos
Altcoin.io
Altcoin.io, a plasma-based sidechain DEX, is a marketplace for selling and buying altcoins "with transparency, trust, and honesty." The platform provides an atomic swap wallet. When a user places a trade, the trade is transmitted through the network to find a person willing to trade by that offer. Once found, the trade is executed in a minute thanks to atomic swap feature, which was released in early 2018.
It also features social trading area that allows traders to copy trades for a fee, share and view trading stats, and help new traders to learn from the best.
The main selling point is cross-chain atomic swaps on the platform, which allows users to send ETH payments that are paid in Bitcoins to the recipient, without the sender needing to first convert ETH to BTC. The platform completed the first Ethereum-to-bitcoin atomic swap, transferring 0.12345 ETH for 0.12345 BTC.
Traders are also able to customize by adding features on the trading engine exterior in order to change the UX/UI.
Via SDKs, developers or traders can also incorporate trading protocols such as bots into the DEX or wallet to automate or develop the tech as they wish.
Developers are also able to lock Ether tokens in an Ethereum smart contract that specifies the funds will be sent if an equal amount is sent to a Bitcoin address during a specific time window. Thus, they are able to develop dApps that allow Eth to Bitcoin payments.
Further, the platform utilizes Plasma State channels for off-chain networks that run parallel to the blockchain as a scaling solution. Plasma sidechain DEX deposit and withdrawals were enabled last year.
It will also be provided as an Exchange-as-a-Service (EaaS) solution for other exchanges, meaning users can still use the exchange on others. Thus the white labeling of their exchange technology to other exchanges.
Bancor
Bancor works like a decentralized exchange in that it allows users to buy and sell tokens, but with completely different mechanics. Instead of using counterparty, every transaction is executed via a smart contract. It means there is no need to match a party's wants against another's demand: a single party can trade directly through the token's smart contract.
Tokens are always readily available for purchase regardless of the trade volume and thus there is continuous liquidity unlike in the case of a centralized exchange where liquidity depends on the availability of buyer and seller at the time of a transaction.
The platform uses the algorithmic price calculation-based Bancor Formula to calculate token prices and to ensure that the price for selling and that of buying tokens is the same. Thus there is no spread where the buying may otherwise be different from selling price on some exchanges.
Unlike in other exchanges where price slippage (difference between the expected price before a transaction is executed and the actual price at which it is executed) is difficult to know because of usage of order books and because order book lists are dynamic, the price slippage for every transaction on Bancor is known ahead of time because there are no order books.
The platform also allows conversion of assets in a cross-chain or betweenblockchains without having to transfer crypto from one blockchain wallet to a different blockchain wallet. It is currently supporting Ethereum and EOS platforms. That too happens without any deposits, no order-matching between buyers and sellers, and no counter-party risk.
A user issuing tokens can also make them instantly convertible for all the users using any decentralized wallet, to ETH, EOS and 100+ other tokens. Developers can also build dApps supporting cross-chain conversions into any blockchain application.
Bisq.Network
Bisq.Network, formerly known as Bitsquare, is a working peer-to-peer (over Tor) decentralized exchanges between users running Bisq on their own machines. It serves as a decentralized bitcoin-to-fiat exchange which means it supports fiat exchange unlike most DEXes. Fiat can still be transferred from one user to another. Users have to deposit a security deposit that is returned to them after transaction is done.
It supports many popular payment method including bank transfers, cash deposit, AliPay, Advanced Cash, Chase QuickPay, Western Union, WeChat Pay, Perfect Money, MoneyGram and many others. For those inquiring of trading fees, it is 0.1% of the trade amount, and offer takers pay 0.3% of the trade amount. The minimum in both cases is 0.00005 BTC to avoid dust limits. Maker and taker have to pay mining fees.
Changelly
Changelly was established in 2016 by the same team that established MinerGate, and has attracted over 1 million customers to its exchange. Changelly has more than 700,000 customers on-board and processes over 50,000 BTC monthly.
Unlike some crypto exchanges that allow only for crypto-to-crypto exchange and conversion, the exchange offers the option of exchanging US Dollar or Euro fiat for crypto via MasterCard and VISA. Some limits apply for fiat exchanges depending on the country of location. The crypto service provides exchange for over80 different cryptocurrencies with support for BTC, LTC and other crypto.
Changelly charges 0.5% per trade with instant exchanges not generally providing the most of attractive rates although speed is their biggest selling point. The crypto DEX uses a bidding system where its platform asks respective exchanges it integrates with (including Poloniex, Bittrex and other major cryptocurrency trading platforms) to suggest rates on trading pairs. The bot then displays and suggests the best rate for the user.
By setting the amount you want to trade or exchange and setting the type of cryptocurrency you need, you are able to know the fee and the amount of crypto you will finally receive.
CryptoBridge
Now supporting the trading of over 220 coins, the CryptoBridge DEX allows users to trade at a flat trading fee of 0.20%, therefore without differentiating takers and makers. For stakers, the DEX has staking, a feature that allows everyone who locks his or her coins on the platform (by locking BridgeCoin(BCO)) to receive 50% of the trading profits on CryptoBridge.
The DEX utilizes graphene blockchain, which can process up to 100,000 transactions per second and has an average confirmation time of just 3 seconds. The platform operates on the BitShares Network and supports decentralized trading on all popular altcoins pairs.
The exchange also allows staking of BCO token and 50 percent of all trading profits on CryptoBridge going to BridgeCoin stakers. Stakers also receive bi-weekly payouts during the staking period.
So far, CryptoBridge has facilitated exchange of $444,929 USD in trading volume worth of cryptocurrencies and offers more than 220 pairs for trading.
Counterparty DEX
The Counterparty DEX was launched in 2014 and extends functionality by "writing in the margins" of regular Bitcoin transactions. Anyone can use the platform's built-in scripting language to write smart contracts and execute them on the Bitcoin blockchain. Thus it already uses the already popular Bitcoin blockchain.
Users can take advantage of the Lightning Network to perform swift, diverse and off-chain exchange of Counterparty tokens. The platform also allows users to create their own digital tokens that can be exchanged on a peer-to-peer basis. Once a request or buy order is created on the platform, it is matched with orders available to sell in order to settle.
For assets created on the platform and which are XCP-denominated, you create a wallet and write a pass phrase and test on the testnet with fake assets before using real assets. Remember, you can still list these tokens on other exchanges. The platform can still be used for distributions such as paying out dividends in BTC.
The Counterparty Foundation, which is headed by five Counterparty community directors, oversees the development of the counterparty platform and the foundation also facilitates organizational and financial functions.
CryptoBridge Dex
With the CryptoBridge Dex, anyone anyone can save on trading fees by paying trading fees by BCO token for trading other tokens on the exchange. The platform operates on the BitShares Network and supports decentralized trading on all popular altcoins pairs.
The exchange also allows staking of BCO token and 50 percent of all trading profits on CryptoBridge going to BridgeCoin stakers.
CryptoBridge has facilitated exchange of $444,929 USD in trading volume worth of cryptocurrencies and offers more than 220 pairs for trading.
DeltaDex
DeltaDex is also dependent upon the EOS platform and uses smart contract deployed on the EOS mainnet to execute trades from users' wallets. Since it is live on-chain, users do not need to deposit EOS-based tokens to exchange. Trading is almost real-time because of the high speed of EOS blockchain, and there is no need of KYC for users.
All the transactions and order books are hosted on the chain and trading is done with the advantages of blockchain such as high transparency, security and reliability.
Having adopted the modify the Temporary Immutability pattern means that no-one, including the contract owner, has ability to modify the exchange logic or control users' funds manually during the immutable period.
Plus, while other dApps supports EOS price for up to 4 decimal places, this exchange supports up to 8 decimal places and this means a token as cheap as 0.00000001 EOS can be sold and bought on the platform.
DEXEOS
This list sounds good so far with a listing for DEXes on EOS and other platform as well.
DEXEOS is a DEX built on EOS blockchain and uses EOS Smart Contracts and trading tokens issued on the platform is instant. It was actually launched on August of 2018 as the first DEX to begin trading on EOS platform. The international collaboration project between Swedish, Hong Kong (China) and South Korean teams, is now fully functional: the DEX currently has around 27,320 users and manages a 24hr volume of around 98,963 EOS.
It lists tokens such as IQ, OCT, CET, EOSDAC, HORUS, KARMA, EOX, ATD, ADD, MEETONE and EDNA. Users can also stake CPU and NET tokens to earn more. It also supports API-based automatic trading and dApp-based token economy,
Hodl Hodl
Hodl Hodl is a DEX that works similar to LocalBitcoins, and utilizes multi-signature escrow system (multi-signature (P2SH)contracts) that will set a predetermined time for trading for both participants in a trade. You simply fill out a form when placing an order, stating some requirements, including the location, amount to trade, payment window and payment method or type.
The person who wants to buy BTC or LTC on the other end will check out the terms that fits them and fill the order. The charges for trading on the platform is 0.6 percent per trade.
It is much similar to Localbitcoins and the platform Bitquick, therefore, it is much easier to deal with if you are farmiliar with LocalBitcoins. It also does not require people to verify their identities when willing to trade. Like many other BTC DEXes, you are able to deposit fiat money through a variety of methods including Moneygram, Skrill, various credit cards, Venmo, Western Union, Alipay, and many more.
Users are also rated based on their transaction and trading history, so other traders can check out who they would rather trade with based on these ratings.
Currently in beta, the platform allows anyone to trade BTC, and LTC at the moment with more features coming.
IDAX Exchange
IDAX started operating in 2017. It originated from GBC Global Blockchain Research Center and is GBC's platform for blockchain exchange research. The Mongolian National Team, which is a constant financial source for GBC, will also finance GBC with $300 million USD.
The platform has numerous useful features including multi-cryptocurrency, multi-language options and top security engineering that guarantees safe transactions of digital resources. For traders, it currently supports 95 digital currencies and 153 trading pairs. The trading fee is 0.20% for both takers and makers and there are no fees for depositing coins.
Withdrawal fee, like in many other DEXes, vary depending on coins being withdrawn. For instance, BTC withdrawal fee is 0.0001 BTC, ETH 0.01, EOS 1, etc. The exchange, however, does not allow fiat deposits, meaning you can only trade or exchange tokens and you require to buy tokens through a "door exchange" first if you must use this exchange.
It also does not support margin trading for crypto.
LocalBitcoins
LocalBitcoins is the peer-to-peer website platform that allows you to sell and buy Bitcoins only for virtually any fiat and payment method locally, quickly and easily to and from any seller who has an account on the platform.
If you want to sell Bitcoins on the platform, you also sign up and create ads, set terms such as the amount of BTC you are willing to sell, payment methods and other terms, and wait for buyers to buy Bitcoins.
When a buyer clicks to buy your Bitcoins, the amount is sent and held in an escrow and you click to release them to the buyer only when you as the seller confirms having received payment from the buyer.
For buyers, you simply sign up for an account and start searching for deals with favorable terms, and you can pay for the Bitcoins in local currencies, global mobile money, or persistent payment methods such as PayPal, Skrill, Payoneer, MoneyGRam, Venmo from PayPal, Payeer, TransferWise and Western Union or if you want, bank account deposit or via cash in person.
Localcoinswap
Localcoinswap allows traders to buy any crypto on a peer-to-peer basis using fiat and works like LocalBitcoins.com. In fact, it is an exact copy of LocalBitcoins.com, except that it will allow you to trade a little bit more of crypto in addition to Bitcoins: youc an trade ERC-20 tokens, BCH and more than 15 other cryptocurrencies.
Besides, like LocalBitcoins.com or LocalEthereum website, users are able to buy these cryptos and tokens using a variety of payment method as supported in their localities, and without unnecessary verification processes or waiting times.
Users create ads for crypto they want to sell or buy and others can select these trades from a list of them. Anyone willing to deposit fiat can deposit funds to buy crypto of their choice. For a user who is trading crypto, the amount of crypto is released (seller initiates release from escrow) once the fiat payment is confirmed. Users can still withdraw their crypto to a wallet of their choice. That will take around 30 minutes for ETH and ERC20 tokens, and withdrawals of BTC within 2 hours. There is support, and as would be expected arbitration process.
LocalEthereum
For Ethereum lovers and fans, a good route for peer-to-peer buying and selling of Ethereum for fiat is to run to LocalEthereum online service, which works pretty the same as LocalBitcoins service.
You get to post ads stating your terms if selling Ethereum, including setting your preferred payment method and other specification, and these ads are discoverable to users intending to purchase Ethereum for fiat. There are ideally all fiat and payment/deposit options you would be looking for in order to trade your cryptocurrency quickly and easily.
LocalMonero
For Monero lovers, there is the LocalMonero website service that you can use in addition to the ordinary crypto exchanges you are aware of. It works just like LocalBitcoins -- sort of a single cryptocurrency marketplace where you can sign up for an account and trade crypto from and to whoever you wish using a variety of payment methods and fiat options.
You get to choose the payment method, prices and fiat currency in which you want to trade crypto.
LocalMonero is Hong Kong-based and is not a new service as such: it was launched in 2017 and allows you to trade Monero to other people from across the world in over 100 local fiat currencies and with ideally every major payment method.
That means if one payment method does not work in your country, you still get to use a different one or a wire transfer or bank transfer. You can deposit money through these methods and buy Monero and you can also sell Monero and receive fiat in all these payment methods (actually more than 60). Creation of account is quite easy, with no ID or personal details to do or the KYC (Know Your Customer) or AML (Anti-Money Laundering) standards tomeet.
LocalMonero charges 1% fee to a person who creates a buy or sell advertisements for every completed trade, which is higher when compared to some exchanges, but there is no deposit or withdrawal fees. You can also send Monero from the account to other wallets outside of the LocalMonero but there is network transaction fee to incur, which is similar to most of outbound transactions on many platforms.
Newdex.io
Newdex.io, which was also built on the NEO platform, will list all token balances and their worth in EOS and according to the last spot price the token was traded. You trade from your wallet directly without need to register, deposit or withdraw.
It operates on the EOS main chain although matching is carried out off-the-chain and settlement done on-chain. currently has a trading volume of $171,446 worth of tokens traded. There is a trading fee of 0.1% applied although some tokens can still be traded for free and also people can trade airdrops in their wallets.
Currently, you even can kick-off Chinese New Year celebrations by retweeting their tweets to participate in their their Chinese New Year giveaway and be among the 10 who will win NDX, the platform tokens.
NXT
NXT is a DEX based on the NXT blockchain platform and lets a user to issue token assets (tokenized assets are tokens representing a digital asset, physical asset such as precious metals etc, or cryptocurrency ) based on NXT coin and trade these assets in exchange of NXT coin.
The platform can also be used for and in other applications of tokenization such as tokenization of private equities, public equities, bonds, derivatives, commodities, voting rights, vouchers, coupons, copyrights, patents, trademarks, and licenses such as music licenses.
This platform allows users to deposit other tokens and cryptocurrencies generated outside of NXT platform including Bitcoin, Litecoin and Ether.
Mercatox
Mercatox DEX is a UK-based launched in 2016 and allows users to buy and sell over 120 cryptocurrencies with a 0.25% trading fee. The list of cryptocurrencies that can be traded include the rarer cryptocurrencies. It also provides access to over a wide range of fiat currency pairs (USD, EUR, RUB) as well as a multi-currency e-wallet to store cryptocurrencies.
Users can deposit money into their accounts through Cryptocurrency,Payeer, Perfect Money and Yandex Money as deposit methods all without any deposit fees. Deposits can be made bny BTC, DOGE, DASH, ETH and LTC.
The fiat can be deposited using the already mentioned methods. The fee for withdrawal vary depending on crypto. For instance, the fee for withdrawing Bitcoin ranges from 0.0001 – 0.005, that of Ethereum ranges is around 0.002, that of Dogecoin is around 2 while that of Litecoin is 0.002. It currently has more than 280,000 users. They also plan to also launch a peer-to-peer lending platform to allow investors to loan money to crypto traders.
There is also a limit as to the amount of crypto you can withdraw, and it depends on the cryptocurrency you are withdrawing. For instance, BTC withdrawal fee is around 0.001, ETH is 0.005, DOGE 1,000, Litecoin and DASH 0.005. For instant withdrawals, unverified users are able to withdraw up to 0.5 BTC or equivalent per 24 hours while verified users, 5 BTC or equivalent per 24 hours.
OmiseGo DEX
OmiseGo launched in 2013 and facilitates real-time exchanges and sending of payments across platforms on a peer-to-peer basis and supports both fiat and crypto. The main objective of this ERC-20-based platform is to facilitate interoperability of closed systems such as Paypal, Alipay, Visa, WeChat, Apple Pay, TenX Cards and allow the sending of payments by users of these platforms from one to another without need for running different accounts on two or more platforms in order to send or receive payments.
It allows for direct conversions from one crypto to another regardless of the pair, without need for inter-conversion. For instance, one can send Euros or crypto from AliPay to a user who needs USD or in Venmo. The platform utilizes smart contracts and crypto pair matching and compliant clearinghouses, all with letting the user retain full control of funds.
The exchange supports inter-platform trading and conversion of tokens and fiat in this manner, for both individual users as well as Merchants, Wallet Providers, Electronic Payment Providers.
Users are able to stake on the platform and receive OMG tokens as bonuses. OMG developers can also build dApps for gateways, credit and virtual cards, over the counter and direct debit, and real-time settlement of transactions.
OpenLedger Dex
Founded in 2015, OpenLedger DEX wants to solve problems with speed, security, stability, and transparency in cryptocurrency ecosystems. The platform utilizes BitShare's graphene technology and is designed for high-speed transactions. It allows users to store, send, and trade BTS, smart coins, and user issued assets. With it, you can trade Eth and non-ETH tokens including BTC, EOS, KRM and ZEN, and many other tokens or crypto against the system's representative tokens such as open.BTC, open.ETH, open.EOS, CNY, USD, BTS and OBITS.
The exchange, which has now facilitated trade volume of $785,119 USD worth of altcoins, currently provides 79 pairs for trading with more than 200 tokens therefore available for sale and buying.
Depositing is free but withdrawal comes with some fees as prescribed here:
Stellarx DEX
The Stellarx DEX operates on the Stellar blockchain platform and allows to trade a range of assets including cryptocurrencies from multiple blockchains, using stellar lumens (XLM) as the base currency. Thus it operates like a cross-blockchain DEX unlike most of DEXes which are single-blockchain DEXes.
However, although one can trade BCH, BTC, USD, ETH, non-native assets such as ETH are represented as 'tethers.' Thus, anyone buying Bitoin Cash or Ethereum on Stellarx is actually buying a Stellar-issued token that represents that particular crypto.
Tokens are either listed as "fiat tethers", "crypto tethers" or "native tokens."
The exchange volume is a bit low, this exchange having facilitated $297,918 USD in exchange volume as at the time of writing.
Shapeshift.io
Shapeshift.io is a Swiss-based crypto DEX that came into operational in 2015 though launched in 2013. The crypto exchange allows the buying and selling of coins especially for those needing transfer money between Bitcoin, Ethereum, and other altcoins, but they do not allow any fiat deposits and hence anyone willing to buy crypto with fiat needs to use another exchange first.
It currently supports trading of Bitcoin, Litecoin, Ethereum, and 50+ altcoins and more than 400 crypto pairs. The crypto exchange does not require any registration, e-mails or verification and the exchange process is really straightforward in order to facilitate transactions. The exchange offers an almost instant swap for crypto traders, depending on the blockchain network, with smaller transactions not needing any verification.
Due to the lack of order books, there is no price slippage" with ShapeShift, meaning the client get a specific exchange rate updating every 30 seconds for their order and the price will not change based on order size.
Although it does not have a dedicated trading platform in the true sense, traders can place two types of orders: precise and quick, the difference being that precise orders are set at a desired price to execute when a match is available at that rate even if it means waiting, while quick orders are done immediately at the present price.
The DEX also offers a mobile app for Android and iOS that allows for conversion on the go. The platform also offers another mo-bile app known as CoinCap for real time market data, price alerts and, once again, exchange services through ShapeShift integration. Shapeshift does not charge trading or other fees but a 0.5% profit and miner fees, which vary depending on the coin. This results to as high fees as 3 and 10%.
The exchange also does not provide leverage.
Switcheo.Exchange
Switcheo.Exchange is a NEO-blockchain-based DEX that allows users to trade NEO and NEO-based tokens. It now integrates with the Ledger Nano S hardware wallet and hence users can trade through the wallet without transferring tokens.
Makers do not pay any fee to trade on the exchange but taker fee is 0.15%, but those using SWTH token can reduce the fee to a half. 
Waves
Waves DEX was launched in 2016 and is built on the Waves blockchain. The project is based in Moscow and led by founder and CEO Sasha Ivanov.
The platform provides best of centralized and decentralized worlds on blockchain and accelerates the token exchanging process by using a centralized matching service. Remember Waves allows anyone holding Waves tokens to launch their own digital token in less than a minute and to trade it for fiat and crypto assets.
The Waves DEX has facilitated a trading volume of $2,954,314 USD worth of tokens and offers up to 70 pairs for trading and supports more than 100 tokens for trading.
DEXs Under Development
Gamedex
Gamedex is a blockchain-based platform for trading and exchanging digital collectible cards and hosting (as a game store) and facilitating trading of the games the cards are used in.
It aims at offering the benefits of non-fungible tokens over traditional collectibles such as true ownership, trustless authenticity, and provable scarcity. Users can sell rare limited edition cards to highest bidder or snag top cards to help defeat opponents in games.
It will be used on a desktop or mobile application. It aims at blockchain-izing the more than a billion-dollar games that are yet to use blockchain. The project is based on Singapore and platform is built on Ethereum.
N.Exchange
N.Exchange is not only a DEX but also a multi-component ecosystem that incorporates other elements such as MultiPick multi-mining pool, EasyMerchant solution and complementary services such as high-quality content, coin capitalization and portfolio trackers and liquidity-sourcing services. In terms of DEX it will incorporate HybriDEX multi-chain dex and n.ex-change.
The platform is based on Ethereum platform and utilizes NEX Token. The team founded the n.exchange idea which aims to become a regulated A-broker in the crypto market. It is already being utilized for seamless and instant exchanging of tokens.
The project features includes decreasing fee-cashback starting at 50 percent of the total fee-cost, and increamental quarterly buy-backs starting at 50 percent of their revenues. Enterprise can also use the platform for seamless exchange of crypto and they can enjoy lowest fees, several options for crypto payment, and multi-currency payouts. Businesses and enterprise or B2B clients can use APIs to link to the platform and enjoy instant crypto liquidity.
N.exchange will also power a multi-mining pool that supports the largest number of assets and algorithms worldwide. Miners get to enjoy more benefits on the only SHA256D complaint multi-mining pool, in addition to enjoying instant and free earnings conversions and merge mining for selected coins. Traders can also enjoy crypstor cryptocurrency trading bot and an object market cap monitor with integrated portfolio tracking features.
The project is based in the UK and has a minimum investment amount of $50.
Oasisdex
Based on Ethereum blockchain, Oasisdex is operational and allows users to conduct both small and large transactions from either the online platform, Ethereum wallet, or the Oasis application.
Now at alpha testing, the exchange by MakerDao, offers trading and exchanging of token assets in the Maker registry; ETH, MKR, DGD, REP, ICN, 1ST, SNGLS, VSL, PLU, MLN and DAI tokens. Users intending to use the platform will need to run an Ethereum client, such as Mist, MetaMask or Parity Browser. It uses the MakerOTC smart contract dApp that is able to access token funds when buying and/or selling.
Traders can access the order book and click on each to accept the proposed trade. It does not include a matching engine so traders will need to do the best to find and accept the best trades. See further details on usage of this DEX here.
OAX Dcentralized Exchange
Founded by Enuma Technologies, OAX DEX or OpenANX clocked a speed of 1,000 transactions/per second (TPS) on a single node during the testing phase. The est was based on off-chain test pitting trading of tokens between OAX and WETH. Their intention is to achieve massive speed and have announced that it can process at least 100,000 TPS.
It combines the best aspects of centralized and decentralized exchange model to provide risk assessment, structured dispute resolution, and a collateralized deposit system. They are using the Ox protocol, one of the most promising new protocols. Orders are published to a decentralized public order book with a higher liquidity.
The DEX was recently on Jan 25 deployed to the Rinkeby Testnet to allow the OAX technology team to scrutinize the platform's performance in greater detail and ensure that the finished product runs smoothly. Thus the exchange is closer to completion.
SafetyBit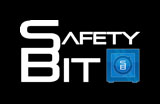 SafetyBit approaches the DEX concept from a security-first perspective. Inventor Thomas Perry has created his own hyper-efficient protocol, dubbed CAICM (Crypto Articifical Intelligent Custom Messaging) that can be up to 99% more efficient than HTTP. SafetyBit won a $25,000 prize for "Best of Ann Arbor SPARK Entrepreneur Boot Camp" as shown here: https://annarborusa.org/news/safetybit-wins-25000-as-best-of-ann-arbor-spark-boot-camp. Follow the progress of this mobile DEX app on his website: SafetyBit.tech
WeiDeX
WeiDeX or the WDX Exchange is now in beta and wants to remove third parties in financial transactions, thereby reducing transaction costs, reducing/eliminating possibility of misuse of data by third parties and rendering control of data to owners and reducing possibility of human mistakes by using smart contracts. Wei is based on the name of the smallest denomination of Ethereum's Ether token known as "wei."
The platform will be based on Ethereum thus will support Ethereum-based tokens, but hopes to also support NEO tokens.
It will also support cross-chain trading through atomic swaps. Support for multi order fulfillment in contracts will ensure that a user can do as many transactions as possible over a single request event and getting charged for just one transaction. Like in all or many DEXes, it will employ decentralized multi-signature escrow system to make exchange safe, secure and efficient.
The project team is based on Bulgaria and pre-ICO and ICO are already concluded.
Upcoming DEXs at the ICO stage
Bcedex
Bcedex is a community controlled exchange and aims at merging elements of centralised and decentralised trading platforms to provide best crypto exchange experiences for beginner and advanced traders, investors and institutions. It hopes to provide efficient conversion of crypto to cash through providing a constant community interaction and an efficient platform. This is expected to provide liquidity.
The project is based in Russia, platform is built on Ethereum. The pre-ICO completed end of last year while the ICO started in 1st December and will conclude at the end of March.
Bitwoex
Bitwoex is a semi-decentralized exchange and an asset trading platform that will offer advice and support at each step of the trading process to its customers. This world's first BCH Marketplace will differentiate them from other crypto exchanges. Training will make it possible for customers to not miss the training opportunities they otherwise might not identify and take advantage of. The trading platform will also incorporate on-site trading tools, analytics and AI-derived strategies.
It will offer integrated trade signaling for entries and exits, vital trading data and analytics, simple trading bot functionality and much more, useable by novice individual traders as well as institutional traders. It will provide an interface on which users can access high asset liquidity by trading on multiple big exchanges through one interface.
It will allocate the daily transaction fee income to all BWX token holders and 10% Profit on entire trading to our shareholders. Plus the owner of any account holding 1,000,000 BWX and above on the Exchange will become a lifetime member. The platform will also support ICO and coin listing.
65% of all tokens will go to crowd-sale contributors while 20% is reserved for the team. The project will be compliant to regulations to allow U.S. contributors including non-accredited investors to legally and utilize the BWZ tokens.
The ICO is ongoing until end of February this year. The Bitwoex Platform was released in beta in the 4th quarter last year, while the full release, third party wallet integration, and iOS app are expected this quarter of the year.
BlockVest
BlockVest is not just a decentralized exchange platform based on the Ethereum platform, but also acts as a cryptocurrency index fund that will track top 30 cryptocurrencies via the Blockvest30 Index service.
Thus, an investor can use the service to invest in multiple cryptocurrencies, spread the risks all without much research into crypto sphere, trade crypto seperately with other peers, and run Nvestnodes to earn passive income through asset backed profit sharing smart contracts.
Their main sale ended on September 30, 2018.
Cloverdex
Cloverdex is a decentralized exchange that aims at providing multiple fiat gateways, hundreds of cryptocurrencies, and crypto debit card facilities to facilitate exchange of cryptocurrencies with necessary speed and liquidity. The main features are a modular hybrid decentralized exchange, a secure multi-currency wallet and an EFTPOS debit card to let users carry out purchases everyday using cryptocurrencies.
The DEX will initially open with 10 different fiat pairings but will have multiple fiat pairings. They will also launch with support for over 100+ cryptocurrencies and tokens. It aims at shortening the processes of carrying out transactions such as exchanging cryptocurrencies, which will be done in three steps.
Basically, they intend to solve seven major problem that impede crypto acceptance and adoption including accessibility of funds in the real world, usability, security, liquidity, compliance with regulations and laws, education, and transparency.
The platform is based on Ethereum and the token will be known as CLDX: they will also have multi-signature wallets, in addition to incorporating other technologies such as crypto market analysis, knowledge sharing, social trading, regulatory compliance, and educational concepts.
Token holders will also have access to members discounted trading fees, free EFTPOS debit card, access to advanced market analysis tools, early Beta access to the platform, increased trading limits, and more (to be announced).
The pre-ICO fundraising stage launched in December to 14 of this month while the ICO begins on 15 of February.
COOPEX DEX
COOPEX is a decentralized exchange that wants to achieve low fees for listing of tokens than other exchanges and to "overhaul" reward programs as carried out on traditional cryptocurrency exchanges for up to zero listing fees for ERC projects. They have a unique token buy back program every month where 75% of COOPEX trading fees are collected and used to buy back and burn COOP tokens held by users. They will also share 75% of trading fees with token holders and 50% of ICO funds go to marketing.
The exchange will also offer margin trading and liquidity provision for selected markets on their platform. Token holders will vote for exchange policies.
The platform is currently in beta testing Their ICO ended last year September and OTC trading and liquidity desk is scheduled to launch Q1 of this year. They aim at providing liquidity solutions for other exchanges via market-making, as well as an OTC desk for institutional customers.
Dinngo
Dinngo is a Singapore-based project that is introducing a mobile-based way of trading tokens, a system that also links to cold storage for safety storage of tokens. With it, users can avoid the inconveniences of signing up with or to multiple crypto exchanges, having their crypto assets scattered in multiple exchanges, and eliminating or reducing the time lapses and delays involved in transfer of assets from one exchange to another especially when a person wants to take advantage of an investment opportunity such as by buying a given token.
That means they will find a way to let users seamlessly convert cryptocurrency with or to fiat and may be back on the platform.
The exchange platform is based on and launched in beta last month. On the beta testing is a variety of features including trading, deposit, withdrawal, limit price trading, integration with MetaMask, USD depost/withdrawal, and stablecoin pairing. Anyone can still apply to beta test the platform.
In addition to trading, having DGO as their platform token (a security token), and all the above listed features, the platform will finally have a cross-chain trading feature to support trading of tokens of different protocol and a smart matching engine that aims at matching demand and supply ends and facilitate cost-effective off-chain smart pairing.
The project is now a fully-regulated and legally-compliant company having registered as a Money Service Business (MSB) with the Financial Crimes Enforcement Network (FinCEN) in the United States.
Their private funding round is fully funded but you can check their website when there is an upcoming ICO since it is to be announced.
Herdius
Herdius hopes to be your next generation DEX platform with ability for users to trade all kinds of assets and even do instant cross-chain transactions without single points of failure if you know what that means. They will utilize the sidechain approach (cryptocurrency transaction layer with high scalability and blockchain interoperability) they are building, to facilitate transactions irregardless of the token's underlying chain.
The startup is based out of Berlin. Development begun as early as February last year and the alpha release was in September. The ICO is to be announced soon.
Jarvis Exchange
The Jarvis Exchange allows trading of both digital and traditional products, use of assets to pay in fiat, and access to DApps developed on the platform. Each of the traditional and digital assets hosted on the platform can be used as a medium of exchange, payment via fiat and crypto payment gateways, or as collateral and can also be lent or borrowed. The platform will also allow for margin trading. Their Web3 wallet connects to their hybrid exchange, and to centralized and decenntralized applications by many of its partners through APIs and protocol to create liquidity.
The platform will also allow for cross-chain and cross-asset classes exchange.
With this platform, token holders are entitled to 20% to 25% passive revenue streams from ecosystem. There will also be a token buyback program that together with the 20-25% passive revenue streams for token holders, will be the main drivers of the token price.
Ideally, it is not just a DEX but a platform that "makes interoperable multiple centralized and decentralized financial services, products and markets, existing and upcoming, accessible from a single account." In other words, a user is able to access fiat, crypto, stocks, Forex and CFDs trading and DApps from multiple blockchain from a single account on this platform.
Their pre-ICO started on November 26, 2018 and will end on March 1, 2019 while the main sale will end on March 21, 2019.
Neon Exchange
The Neon Exchange is a decentralized exchange that uses off-chain matching engine built with Elixir, to facilitate cross-chain transactions on NEO and Ethereum and other blockchains. The engine currently handles high volume throughput and the NEO based platform enables third-party smart contracts on NEO to send and receive global assets such as NEO and GAS. The platform can also handle market and limit orders and can support more complex trading APIs.
Since most DEXes do not support as many fiat, many people do not use DEXes: the platform will allow clients to use fiat currencies such as USD, powered by a global network of licensed third parties.
The creators of the platform also envision cross-chain dApps that can work across or communicate across multiple blockchains including NEO, Bitcoin, and Ethereum. For this reason, they are building the first cross-chain browser extension that will be powered and made possible by the NEX off-chain matching engine.
Web applications will be able to use this extension to collect payments for goods in any digital currency, make trades and transactions across blockchains, and interact with smart contracts across NEO and Ethereum.
They already held their ICO and hope to integrate cross-chain support for BTC, LTC and RPX on Nash this year.
Qurrex
Qurrex is a hybrid crypto exchange that targets at integrating industrial infrastructure of traditional stock exchanges with a decentralized network. Ideally, it aims at linking institutional and corporate investors, crypto funds, algorithmic and arbitrage traders HFT, other crypto exchanges needing liquidity, classic and FX brokers, and active clients of crypto exchanges by hooking them all to a DEX.
Other trading features will include analytics tools & charting, social trading segment, auto-copying of trading signals, algo trading functionality embedded in GUI and real-time data and info analytics.
It will further hook centralized exchanges and dexs with a single order book with high liquidity. It will also hook to Security System Infrastructure of Traditional Exchanges and cold crypto storages for improved security, and offer wallets' insurance programs to hot wallet holders.
It wants to achieve a throughput or transaction speed of 70,000 trx/sec and a latency of 650µs at 99% to manage the millions of connections.
The ICO ended on June 30, 2018.
Ripplecash
Ripplecash is an Ethereum-based blockchain that is holding a pre-ICO until April 21, 2019. The motive is to be a token-coin and fiat currencies swapping service with decentralized liquidity using the Ripplecash network.
Thus it will serve as an on-chain decentralized exchange for crypto and digital assets platform that will also integrate cross-chain asset swap feature supporting Polkadot, Komodo, AION, Wanchain, Cosmos and other parallel blockchain or cross-chain protocols. It will facilitate instant swapping of assets and crypto.
It will utilize platform token known as XRPC whose holders can benefit from cheaper transaction and subscription fee. There will also be Android and iOS apps to facilitate swapping -- these will be launched in Q3.
Scopuly
Scopuly is a DEX based on the Stellar blockchain and focuses on achieving fast, reliable and low-cost transactions for users.
Not only does the user get to store crypto, spend crypto, and enjoy cheaper and faster(instant) transfer of crypto assets, but they also can issue their tokens, launch ICO campaigns, invest in ICO projects, and trade crypto assets on the SDEX in real time.
SKY tokens will be spent in platform transactions. Their pre-ICO ended last year August while their ICO will end at the end of this year.
Tokenmom
Tokenmom is a free decentralized exchange service that allows users to trade all Ethereum based ERC20 and ERC721 all without signup, deposit or withdrawal. Users are able to trade their tokens whether the tokens are listed on an exchange or not, by importing their existing wallet, creating a new tokenmom wallet, or by logging with a Metamask wallet. It works on PC and mobile.
It means users and their project leaders will not need to wait for the long process of token and crypto listing on an established exchange in order to trade it, which is one of their main differentiating feature to other exchanges. Users will not only be able to vote for listing of new tokens on this exchange, but can also suggest new features to be included.
The exchange now lists of 700 coins that can be traded for free against TM, the platform token, here. They hope to start listing of TM on other exchanges in March this year. They will also launch a new and free DEX using a new blockchain with new coin swap.
The main sale started on January 1, 2019 and is slated to end March 20, 2019.
TrustBar
TrustBar is a decentralized cross-chain cryptocurrency exchange based on NEO blockchain, which allows individuals and institutions to trade with and pay each other on a peer-to-peer basis using another cryptocurrencies and tokens. TrustBar uses a smart matching engine to enable cross-chain exchanges of currencies and tokens.
With it, investors can receive monthly divinded from the exchange's profits when they purchase a minum of 2000 TSB. Holders of the platform token TSB will also get trading fee discounts.
The platform, which has integrated Ledger Nano, will use a smart matching engine to enable cross-chain exchanging of currencies and tokens.
There will also be a token buyback scheme which involves the buying of tokens on an open market and burning of the tokens. They produced a beta desktop version in December last year while the mobile application was expected this month by end.
The project's ICO ended on October 31, 2018 last year.
Volentix
Volentix is a decentralized cryptocurrency exchange that will feature a secure multi-currency cross-blockchain peer-to-peer wallet, a user-friendly market-ratings analytical interface, and an incentives-based recruitment program.
The governance of the platform is implemented by a decentralized autonomous organization (DAO) constructed on custom-built applications using EOS.IO smart contracts and related technology.
In addition to the DEX that emphasis on user experience, security, speed, authentication, ease of use, scalability, multi-asset support, and community development, the project will also feature a multi-currency wallet that supports peer-to-peer transactions and personal custody. Other features include a crypto rating analytics engine for providing real-time and historical market data, including digital assets ratings and sentiment analysis.
The pre-ICO is planned to end in the end of this month while the ICO will start end of February to end on May 1.
Closed DEXs
Decentrex Exchange
Decentrex, which was a fork of EtherDelta -- another DEX -- has since 2017 closed citing "a very low volume and very low users attention compared with its "mother" etherdelta (decentrex is a fork of etherdelta) and due to high Ethereum network fees and the fact that Ethereum network is unstable."
The DEX operated for a while before it started experiencing slow transactions, low volume, low traffic and high Ethereum network fees.
EasyTrade
EasyTrade DEX was a decentralized exchange that wanted to be a one-stop-shop for every token but unfortunately is closing down due to them having no "resources to keep it running." Their price comparison system used to search multiple exchanges to deliver the best available rate. The easy to use and secure way to buy or sell tokens on desktop or mobile device solution supported Metamask, Cipher, Toshi, Status, Trust Wallet, Coinbase Wallet, Status.im, BunToy and upcoming support included Ledger, Trezor, ARCHOS, Jaxx, Coinomi, imToken and many more.
The platform also offered a widget that allowed other DEXs to drive traffic to their own exchange website by facilitating wallet-to-wallet trading via any website, wallet, app or DApp.
It made it easy for ICOs to get listed and their token listing service allowed token owners to list the token 24 hours after completion of the ICO, and for free.