Universities teaching blockchain
It is already known that demand for blockchain professionals is currently exceeding supply, which explains why universities and academia, in general, have been adding all types of blockchain-related courses on their lists in an increasing measure in the recent past. However, only a few universities are offering blockchain courses.
Of the about 10,000 people who listed blockchain as a skill by June this year on the LinkedIn network, half are in the technology fields and a quarter in the financial services sector. The majority are in the US, followed by UK, France, India, Germany, and the Netherlands.
Here is a list of universities and academies that offer courses in blockchain and cryptocurrencies.
Blockchain University in the USA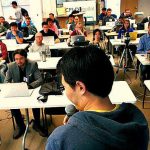 Blockchain university, which was launched a few years ago by a group of experienced cryptocurrency executives, teaches blockchain ecosystem with solution oriented design thinking and hands-on training.
It also offers courses specifically tailored for developers, managers and entrepreneurs.
Students are taught a variety of issues in a variety of courses on bitcoin blockchain protocol (and other altcoin ledgers, e.g. Ethereum), understanding other related technologies (IPFS, DNSChain), understanding transactions, project creation, scripting language, forking the bitcoin source, smart contracts and many other issues.
B9 Lab
This Academy Blockchain lab offers a number of courses including Ethereum, Blockchain Theory, Blockchain for Training Executives and Analysts, Hyperledger Fabric 101 and Ethereum Developer Course.
Some courses are offered online and the academy also organizes on-site workshops.
The courses are offered by people who have training and kn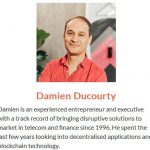 owledge in cryprocurrencies and blockchain.
For instance, Elias Haase and Damien Ducourty who team up to offer the Blockchain for Technical Executives and Analysts (Certified) at the B9 Lab have experience with smart contracts and blockchain technologies. 
Cambridge Center for Alternative Finance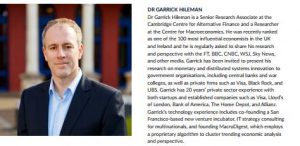 The Cambridge Center for Alternative Finance is a research center within Cambridge Judge Business School.
Through its Global Internship Program, the center also facilitates and conducts research on all forms of alternative finance including crowdfunding, p2p lending and virtual currency.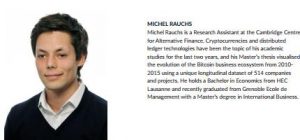 In particular, it facilitates and conducts research on four research streams including online finance channels and instruments, investment and credit analytics, regulation and policy affecting alternative finance, and payment systems such as cryptocurrencies and distributed ledger technologies like blockchain.
Center for Citizenship Enterprise and Governance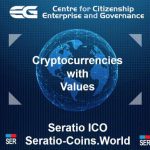 CCEG is not a university but a think tank that focuses on non-financial and social value courses and issues. They collaborate with policy makers, experts and stakeholders in policy engagement and recommend direction at a government level.
They do research, promote non-financial value currency, and track and measure real impact and value of currencies. They currently have a Blockchain Alliance for Good (bisgit.iov) group on which they promote use of Internet-of-Value and Blockchain technology for good. CEG also has the Seratio ICO platform.
The group, which is free to join, runs conferences and forums to bring together stakeholders and establish a voice in blockchain and Internet-of-Value technologies and related issues. It has published journals including an upcoming peer-reviewed journal to be published in 2018, and books from academic publishers starting with a book to be released in 2017 on Blockchain for Good.
Consensys Academy
Consensys Academy offers courses that helps spread knowledge on Ethereum blockchain.
It currently have the first-ever MBA Blocklchain Venture Competition that will bring together MBA student teams to develop product ideas and compete to win venture capital funding.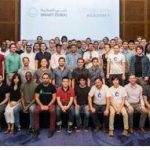 The 2017-2018 competition was opened to current students of the 8 participating schools including London Business School, MIT Fintech, Berkeley Haas FinTech and Duke Blockchain Lab.
It also offers courses for the enterprise community, which involves 2-5 day training sessions for technical and non-technical stakeholder. Participants can select topics that will be customized to their goals. 
It currently has about 5,000 blockchain developers and hopes to have more than 500,000 by 2020. In its Developer Training Course, it incubates new companies that are developing decentralized applications on the Ethereum blockchain.
The academy also publishes research and has a book about history of blockchain, principles of decentralization, and technical details, as well as practical builds on Ethereum, configuration of developer tools, and new business applications of blockchain. 
MIT - Massachusetts Institute of Technology
MIT runs a series of research and experiments on blockchain technologies and related issues and has published a number of research and papers.
They have produced the first working paper on their digital currency experiment done with their students and a journal article about when early adopters don't adopt.
Both papers above are written by Christian Catalini and Catherine Tucker from MIT.
They also publish videos to help readers understand working of blockchain and related issues.
New York University (NYU)

NYU has been offering blockchain classes since 2014, with the first course being "The Law and Business of Bitcoin and Other Cryptocurrencies" that teaches about Bitcoin and other alternative payment mechanisms.
Another course is the Digital Currency: Revolution in Money and Payments that introduces learners to digital currencies and emerging mobile payment systems.
NYU also runs events related to blockchain and cryptocurrencies such as the Digital Currency Conference and the Blockchain Shift.
The instructors are Geoffrey Parsons Miller and David Yermack.
University of California, Berkeley
The University of California, Berkeley offers a unit known as Blockchain At Berkeley.
They host events and programs to promote blockchain in East Bay communities (they run the largest crypto meetup in the East Bay) and beyond.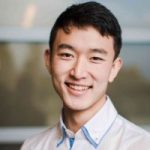 The events and programs center around education, consulting and innovation. In addition to the open-source undergraduate cryptocurrency course, the students also organize crypto meetups and host talks, developer tutorials, workshops and more.
They also run side projects such as the open-source projects that have won prizes at the collegiate hackathons like TreeHacks and CalHacks, research on blockchain and cryptocurrencies and use blockchain and crypto technologies.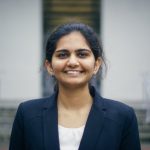 Some of the projects include Ether-on-A-Stick, a decentralized, trustless incentivization platform built on Ethereum; DMIX, a decentralized trustless mixing protocol; Arbitragebot, a wip altcoin arbitrage platform; and Blockchange, which are social impact bonds over Ethereum.
The university also runs a consultancy to help companies implement blockchain technologies.
Max Fang, who is the President, is himself a developer and was previously at Cryptocurrency Decal. Aparna Krishnan, who is also a developer, is the Head of Education at the Blockchain institution. 
University of Edinburgh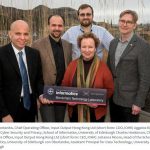 The University of Edinburgh, in conjunction with Input Output Hong Kong Ltd, February this year established a Blockchain Technology Laboratory within the university's School of Informatics.
It will concentrate on blockchain research and development focusing on industry inspired problems.
University of Nicosia in Cyprus
The University of Nicosia in Cyprus offers a Master's degree in digital currencies at €12,080 tuition fee, under the Department of Economics and Finance.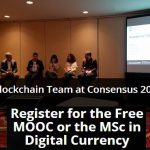 The course, which aims at helping professionals, entrepreneurs, government officials and public administrators to better understand the technical of digital currency and how digital currency interacts with existing monetary and financial systems, is taught by Andreas Antonopoulos and Antonis Polemitis who are leaders in the cryptocurrency industry.
Other universities offering a single course each
Other universities that offer courses in blockchain and cryptocurrencies include the Stanford University in USA, which offers free course called Bitcoin Engineering on Bitcoin and blockchain tech and teaches participants to make Bitcoin enabled applications (it covers areas such as Bitcoin, smart contracts, distributed ledger technologies, and consensus systems).
Duke University has been providing a course known as "Innovation, Disruption and Cryptoventures" that seeks to help learners understand disruptive cryptocurrencies and to assess its implications in terms of how business is conducted in future.
The University of Cumbria in UK runs a free Master-level online course on money and future and cryptocurrency is also explored.
The IT University of Copenhagen in Denmark is planning the first-ever blockchain summer school, a PHD course, the first ever in the college and it will focus on educating students to develop related solutions, study blockchain technology impact on business models and changes occurring in the economic, organizational and computer science areas.
Princeton University teams up with Coursera to offer a 11-week cryptocurrency technology course.