List of Crypto-Friendly Banks
The last few years have seen many legacy banks experimenting with the blockchain craze in terms of testing new technologies. However, there are very few that support crypto-related business operations such as:
Accepting deposits from crypto-derived funds
Allowing in-bank account conversions from crypto to fiat and vice versa
Allowing for in-account trading of crypto
Opening accounts by crypto businesses
Crypto-related transactions and related operations directly or through APIs or other technologies
Some banks have cautiously begun to do so, though. All banks are established under strict financial regulations that place risk mitigation, know-your-customer compliance, and preventing fraud and money laundering at the top of their priorities. Regulation in many countries is still not yet clear concerning issues like how banks should prove "source of funds" for crypto deposits or whether a traditional bank can accept crypto deposits that have a fiat-pegged value.
When it comes to individual clients who are investing in cryptos, finding a legacy bank to accept crypto-derived funds is legally and logistically easier than for crypto businesses, which many still regard as risky and confusing. Banks that are caught accepting funds from which the source is unclear (whether from crypto or other "grey money" realms, can be fined or banned by regulators, so it's easy to understand banks' reluctance.
The crypto category is growing, and the reality is that banks WANT this money in their accounts, as it's a new source of revenue for them. They just don't want to get smacked by regulators. Recently new guidelines by FATF, the international organization that recommends anti-money-laundering rules, has made some of this more clear. Although crypto fans hate the new FATF rules because they consider them to be an invasion of privacy, they aren't particularly surprising, and at least they make things more clear, paving the way for more banks to work with cryptocurrencies from businesses and individuals.
So here's a current list of crypto-friendly banks around the world that we know about. If you know of others, please let us know and we'll add them:
Ally Bank
Country: United States
Ally

is the Detroit, Michigan-based unit of Ally Financial and the latter has been providing banking services since the 1920's, sometimes with a different name. The bank is an online-only with no actual branches in the United States and operates no actual branches, and runs 24/7.
With an account at Ally Bank, a customer can integrate your Coinbase account and be able to purchase or withdraw via the bank.   
B2bPay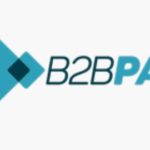 B2bPay, through a partnership with Barclays Bank, allows customers to open crypto, forex and gambling accounts. Their virtual IBAN account allows users/customers who can be either merchants or enterprise clients, to send, store, exchange and accept cryptocurrency payments.
With the solution, merchants can accept crypto for payment for their goods and services. The service allows customers to send Euros through a SEPA transfer without a fee and manage their funds from the account.
Customers can open a business or personal bank accounts in their name with their own individual IBAN numbers. The account allows customers to receive payments from Kraken and Coinbase and they can also convert crypto to Euro directly through B2bPay's online platform. They can also receive and make bank transfers. The product is targeted to fintechs who have customers in need of IBAN accounts for their usage. Invoices are also reconciled by the service for accounting and taxation.
Merchants can receive over 888+ coins, stablecoins & tokens to their bank accounts directly as payment for goods and services. The conversion fee to fiat is fixed. Furthermore, all merchant related servcan do so with lower risk of fraud and charge-backs.
The bank started the service after receiving over 7500 requests for people interested in crypto-friendly bank accounts. However, they had refused all of these applications because banking partners in London were refusing to work with crypto-related businesses.
Bankera
Country: U.K.
Bankera European bank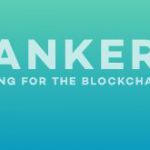 refers to itself as a blockchain-based bank and seeks to bridge the gap between blockchain and traditional banking through integration with SpectroCoin, which is a cryptocurrency exchange and blockchain wallet. Customers can also use Bankera exchange services to swap cryptocurrencies and tokens.
Therefore, with Bankera and SpectroCoin, clients can sell, send, receive, and store cryptocurrencies such as BTC, ETH, Tether, NEM, Dash, and over 20 different fiat currencies.
Their other products include cryptocurrency loans, investment tools and eventually a dedicated crypto wallet for the platform.
Banqia
Country: U.K.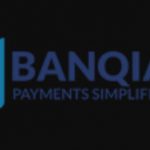 Banqia offers different plans including their Personal account – which is free, their Personal+ account, which costs €50 to activate, their Business account, which is free, and their Business+ account, which comes at a cost and includes services for EEA financial institutions, high risk industries and all non- EEA companies.
All of these service plans allow people/customers to exchange crypto to fiat.
All plans come with a payment IBAN Number and SEPA Transfers and receiving but at different costs, and all will have Swift Transfers that will be added soon. The IBAN lets users transfer money instantly via SEPA & SWIFT, but also to receive Settlements for Bitcoin, Bitcoin Cash, Litecoin, Ethereum & more directly to your Banqia Bank Account.   
The service is operated by Unicapital Limited under the laws of the United Kingdom. Unicapital is a full-investment service that provides finance and investment banking-related product lines.
Bunq
Country: Netherelands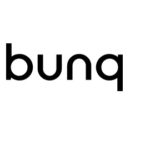 It is not easy for crypto startups to bank in the Netherlands according to sources, because most banks refuse to do business with these kinds of startups and the main excuse they give is that the market is largely unregulated and flow of money is not transparent and that risks are too high, while they (banks) are trying to fulfill AML and anti-fraud regulations set out by banking and other financial acts and guidelines.  
However, Bunq and ING are two banks any crypto startup or business can count on. The two banks however require a lot of additional details including information about the origin of the money.
Bunq has openly confirmed that they offer business accounts to crypto-related businesses that are registered in the Chamber of Commerce in the Netherlands, Germany and Australia. The bank, however, said it was obliged to ask questions regarding the sources of crypto money before it can accept opening of accounts and deposits.
It allows any US/EU citizen to have an EU SEPA ready IBAN for free and one can then send and receive to and from EU exchanges with ease. The fully online bank offers Maestro and MasterCard, and the app has in-built support, passport verification, ordering of cards, opening IBANs, cards/IBAN management etc. Free EUR IBAN with SEPA is available but premium plan (8E/month) is required if you want Maestro/Mastercard platic cards.
ClearBank
Country: U.K.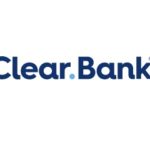 Coinbase has reportedly found a new banking partner in ClearBank after Barclays stopped providing banking services to Coinbase crypto exchange. Through partnership with Barclays, customers were able to instantly deposit and withdraw British pounds at Coinbase exchange thanks to the U.K. Faster Payments Scheme (FPS) linkage. Now it is taking days to complete.
After partnership with Barclays, Coinbase obtained e-money license by the U.K. Financial Conduct Authority (FCA) and was the first crypto firm to gain access to FPS.
ClearBank is expected to take over and bring back the U.K. Faster Payments Scheme (FPS) service access by end of this third quarter of this year.
According to news reports, Coinbase has removed support for privacy cryptocurrency Zcash (ZEC) for its U.K. customers in relation to the new banking partnership.
ClearBank also provides services to cryptocurrency exchange London Broker Exchange and Archax token trading platform.
LBX Exchange
Last year, at a time in which cryptocurrency businesses in the U.K. were having trouble opening accounts with legacy banks, UK-based LBX crypto exchange, through a partnership with Clearbank, created a new service to offer accounts through which clients can store, manage and transfer both their fiat currency and cryptocurrency holdings. Customers can also manage balances, trades and do payments including single and batch payments through the app. Those customers with greater volumes and demands are now able to access LBX's OTC desk and an API link to and with their accounts.
The holdings in LBX Pay accounts are held in segregated bank accounts, each with a dedicated IBAN and a monthly statement service and cryptocurrencies would be held in cold storage.
Through LBX Pay, the bank would offer crypto business such as those engaged in trading, ICOs and funding. With the service, clients can convert holdings from fiat and crypto without needing or having to move between accounts or service providers. They were also planning for a retail version to target consumers with the services.
Contis
Country: U.K.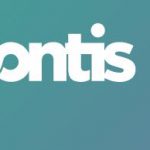 Contis is a fintech bank and provider of end-to-end banking and payments solutions such as providing alternative banks with a complete current account (with Direct Debit, Faster Payments, debit card etc), umbrella payroll companies with a remittance platform or companies with access to Faster Payments infrastructure.
With regard to crypto-friendliness, they have partnership with Wirex to facilitate cryptocurrency payments and Bitcoin-based financial products for instance by offering Wirex-enabled multi-currency accounts to its customers, allowing them to spend cash converted from cryptocurrencies on everyday purchases. The partnership marked Contis' entry into crypto and it would see the bank issuing virtual and physical cards that support GBP, EUR and USD.
One of their products is Contis Canvas account, which is a banking solution for businesses and which is set up through portal and/or API. Canvas is authorized to operate across EEA on SEPA and UK banking and payments 'rails.' Using Contis through Wirex support or integration and through Wirex app, clients can transfer crypto from their wallets to convert them to fiat using simple forex exchange. The fiat is held either in GBP/EUR/USD in Contis' White Label banking product Canvas. The money can be converted from crypto to fiat and spent on everyday purchases. The entire process takes a matter of minutes and is enabled with notifications to inform the clients that the fiat is ready for spending.
They do not rely on third-party providers (e.g. BIN sponsors, card issuers, payment processors) for delivering their services to clients, they are authorized by the Financial Conduct Authority, and they have a e-Money licence, agency banking agreement and are a principal member of Visa, with the latter meaning they can sponsor those looking to issue Visa products.
Contis Financial Services Ltd also works with Change Bank to provide a Visa Card for their Getchange Account and the card is authorized by the Financial Conduct Authority. Change Bank is a platform that allows people to trade Euros, Bitcoin, Ethereum, Dash, XRP, Litecoin, and Tether even through mobile platform without any commission for buying and selling; the card allows instant conversion of crypto to fiat for spending wherever VISA is accepted. The funds involved are protected in multi-signature, cold-storage cryptocurrency accounts.
ConnectPay
Country: Lithuania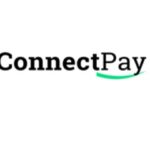 The service is run by ConnectPay UAB, which is a fintech company that's focused on becoming a banking alternative for online-focused businesses. It's already licensed by the Electronic Money Institution in Lithuania and it offers virtual IBAN accounts with a number of features including SEPA transfers, SWIFT payments, multi-currency and card payments. SEPA allows customers to send money to or receive it from SEPA countries, while VISA support lets their users easily use the service internationally.
All IBANs opened with multi-currency capabilities allowing users to hold any currency in the account. EU/EEA businesses can also acquire VISA and MasterCard online card for payments etc. Personal IBAN accounts is accessible to customers in all countries and supports EUR, AED USD and 28 more currencies. The EMI business IBAN account also supports EUR, USD and AED and 28 more currencies and accessible to customers in all countries.
With this account, clients can organize for SEPA online transfers in and out.
Fidor Bank
Countries: EU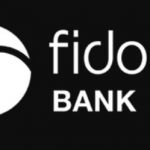 Fidor bank is based in Germany and operates in the EU, allowing for innovation through new products and services centered on Fintech. They currently offer what they refer to as cryptocurrency-as-a-service featuring crypto-related investing and trading areas "transforming into new crypto brokerage solutions, tailored to your needs." It tags itself as the oldest fintech bank and one, due to that, that has a strong expertise in crypto-related topics. 
Fidor supports ICO accounts called Fidor ICO account where a corporate or startup can open the account to support their ICO. The Fidor Exchange Account interacts with cryptocurrencies. They, however, allow regulated crypto services on our accounts, natures on-boarding, etc. The Fidor account allows conversion of cryptocurrency into real money for ICO holders as well as an API access. The Fidor Exchange account is a corporate bank account for crypto exchanges also with an API access.
Goldman Sachs
Country: United States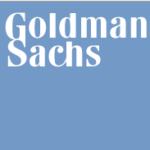 Goldman Sachs was reportedly considering opening a crypto trading desk but the CEO later refuted in a hearing by United States House of Representatives Financial Services Committee on April 10, that the claims saying the earlier statements in the media were incorrect. He however said that the bank had engaged clients involved in clearing physically-settled crypto futures.
Nevertheless, the bank also launched bitcoin futures trading in May last year. It was also reported last year that the bank could launch a secure crypto custody or storage service.
David Solomon the CEO also on June this year hinted that the bank could issue a digital asset similar to JPM Coin in the future. He said it should be assumed that all major banks are looking at the potential of "tokenization, stablecoin, and frictionless payments" and that the payment industry is headed at the direction of tokenization namely introduction of stable digital assets based on a basket of real currencies that can move money across borders and without friction.
ING
Country: Netherlands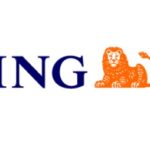 The Bitfinex crypto exchange is one of the clients of Dutch ING bank and the bank announced last year that it was willing to serve companies that are in the value chain of cryptocurrencies. However, the bank said that it does not itself provide any services to help customers buy or sell cryptocurrencies.
The bank said last year that it was obliged to ask questions of where the crypto money comes from before it can accept opening of accounts and deposits. However, it said it said it does so quite curious before they are a bank and not an investigative service. It said they are updating their policy given that or since crypto and regulatory policy is developing rapidly. 
The bank has also been experimenting with DLT technology and blockchain for purposes of settlement transactions.
ING also, in July this year, joined forces with other global banks to create a digital coin that can be used to settle international money transfers instantly, cutting out intermediaries, and at lesser cost and processes. It has also been experimenting with ZKPs (Zero Knowledge Proofs) and "bulletproofs," the latest version of tech that enables hiding of the amounts being transferred in Bitcoin transactions. Besides, it has been participating in the annual ZKProof Workshop alongside the teams behind cryptocurrency zcash, Blockstream and QEDIT.
It recently published a survey that reveals how crypto is perceived in Europe, Australia and U.S.
LHV Bank
Country: U.K.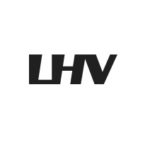 LHV Bank is in partnership with Coinfloor and Coinbase, and also last year launched Cuber Wallet to pursue cryptocurrency endavors for benefit of their customers. Their customers can now make Bitcoin purchases via Coinbase thanks to this integration with Coinbase.
The partnership with Coinfloor lets customers in 13 European countries to be able to buy and sell 10 cryptocurrencies in GBP, EUR and USD currencies, and this can be done by both OTC and non-OTC companies.
 Coinfloor also has partnership with Enumis, a high tech FCA authorized UK financial institution to let customers open and run fiat current accounts in which they can hold GBP and send and receive funds through UK Faster Payments system. Customers can do Direct Debits, Standing Orders, Debit Cards, Online banking, and get API access.
Cuber Wallet, another bank'product, is blockchain-based and allows people to send digital Euros to other LHV customers.
Not only does the bank have cryptocurrency product manager, it introduces cryptocurrencies as part of onboarding training for all new staff and says it is interested in digital currencies and new technologies.
Majestic
Country: Lithuania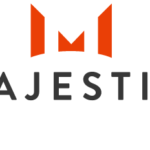 Majestic It offers a variety of services/products for individual clients, corporate and business communities including multi-currency and IBAN accounts that allow to collect and process SEPA and international transfers. Corporate clients are able to make transactions with foreign exchanges and perform mass global SWIFT and SEPA payment collections and processing.
The service is a licensed European payment institution regulated by the Bank of Lithuania and passported into all countries of the European Economic Area. They work with clients of reliable and European banks to store client funds.
Majestic is also working with the ETERBASE exchange to increase liquidity for crypto-related services and allow the usage of IBAN accounts for crypto exchange and transactions.
Monaize and Prepaid Financial Services Limited
Country: France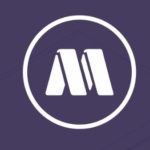 Monaize crypto mobile e-banking platform is hoping to bridge the gap between professional account (B2B) banking customers and crypto-enthusiasts in EU (SEPA countries) and the world as a whole in future, and started to expand to other countries this year (beginning with the United Kingdom, Germany, and the United States).
The digital bank targets smaller-scale entrepreneurs such as freelancers and small businesses to get them involved in blockchain technology and are looking to expand into other areas such as by providing crypto wallets, insurance services, crowd lending, factoring services and other payment solutions.
They offer Business MasterCard, professional insurance, crowd funding, diverse payment solutions and much more, which will help you accelerate your business journey. They provide business current accounts with an app to manage your day-to-day finances; as well as mPOS, Email, SMS and other payment solutions. The app allows among other things to deactivate a lost card and to do other banking services.
Their mastercard card and services are issued and provided by Prepaid Financial Services Limited which is licensed under Mastercard International Limited. Prepaid Financial Services is regulated to operate in the country as an electronic money institution.
They will be holding a crowdfunding round for their token soon.
National Bank of Canada
Countries: Canada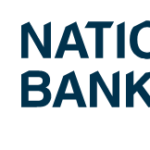 National Bank of Canada, the six largest institution of its kind in Canada, allows its customers to buy Bitcoins using their credit cards although the bank states that they heavily regulate and monitor crypto transactions. This bank allows for Interac Online, debit card and credit card payment to buy cryptocurrency.
Revolut
Countries: European Union
Revolut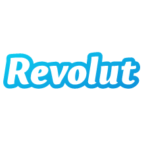 is a digital-only banking app & payment card provides a cryptocurrency service that allows users to exchange 29 fiat currencies into 5 digital currencies namely Bitcoin, Litecoin, Ethereum, Bitcoin Cash and XRP, or from crypto to fiat. Users can also check real time crypto graphs showing their current rates and can set up price alerts for when crypto hits a certain price. Customers can use the service to hold, buy and exchange crypto with fiat.
It also allows customers to send crypto.
Last year, Revolut attained a permission from the Bank of Lithuania to operate throughout European Union.
Revolut contactless card allows people to spend crypto and money anywhere Visa is accepted in the world and with real exchange rates without having to go through a broker or exchange. It also provides savings or Vault to allow people to save money. The service also allows setting up of recurring payments and direct debits.
Simple Bank
Country: United States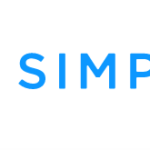 Simple bank is based in New York and was founded in 2008. It serves citizens of the U.S. only and allows customers to open individual and joint banking accounts. The bank has all its deposits insured by the Federal Deposit Insurance Corporation and has a record of working with different cryptocurrency exchanges. By having deposits insured this way, the bank helps to serve the more cautious crypto investors since all deposits are thus protected. 
Its services are accessible online via desktop web as well as through iOS and Android apps.
SolarisBank
Country: Germany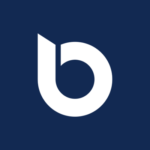 SolarisBank is the German partner bank for the famous Bitwala, which operates around the world. After Bitwala suspended their services due to removal of the license of the card issuing partner as a result of banking rules changes at Visa, Bitwala was taken over by Bitwala GmBH as a brand in order for the latter to rebuild a new product.
The cooperation with SolarisBank allowed the merging of the crypto and fiat worlds and now, customers or anyone willing to do crypto-friendly banking can open a bank account and transact crypto and fiat on one platform.
The bank account allows anyone to manage everyday banking, trading of cryptocurrencies, and storing of Bitcoin in one account. The bank account, for individuals, is a full German bank account with deposits protected by the German Deposit Guarantee Scheme (DGS), and allows for receiving of salaries, paying of bills (including automatic payments for service subscriptions) and sending and receiving SEPA transactions. The account allows people to buy and sell crypto for a fee of 1%. Besides, users can use Bitwala card anywhere ATMs are utilized globally, to convert their crypto to fiat and withdraw.
Wirex
Country: UK and EU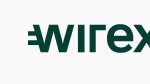 Wirex global is one of the most advanced options available for crypto-businesses and individuals looking for crypto-friendly bank accounts and banking experience. Customers get to not only store, trade, exchange crypto via a Wirex account, but can also transfer their digital and traditional currencies anytime, anywhere; they can also do over-the-counter trades and interbank rates no matter the size of the transaction or the currency in question. Users can fund their accounts by credit/debit card, bank transfer (in and out) or crypto.
Wirex is a member of Visa and has a Visa card coming soon known as CryptoBack, which will allow for multi-generation multi-currency conversion between over 18 digital currencies and traditional currencies. It will allow people to spend their crypto and other currencies anywhere Visa is acceptable in the world. Plus it features a mobile app that allows for trading, exchanging, storing and transferring of over 25 traditional and cryptocurrencies. It allows loading by debit and credit cards and crypto as well as tracking of payments and managing accounts with live in-app messages.
The business is authorized by the Financial Conduct Authority to issue e-money and payment instruments and is registered as a Money Service Business with FINTRAC in Canada. Currently, it has over 2 million clients in 130 clients and processing over $2 billion in transactions every year.
USAA
Country: U.S.A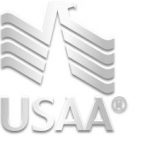 USAA allows bank customers to connect their Coinbase accounts and to check their Bitcoin balances and monitor transactions for those have invested in the Bitcoin via the exchange. USAA allows people to purchase cryptocurrency on the Coinbase exchange right from or through their accounts and cards. It doesn't only support Bitcoin wallets but all other crypto wallets for any crypto listed on Coinbase. So with the service, you could also add in LTC wallets, ETH wallets, ETC wallets etc.  
The connection is made possible through the Coinbase Connect, and customers of the bank are able to view their wallet balances on USAA.com and USAA on mobile. The integration went active in 2016 and USAA's investment in the integration was because its members were/are active Bitcoin users.
Nevertheless, this year, USAA has moved to testing blockchain in collaboration with U.S. insurance giants State Farm to automate the time-consuming and paper-heavy processing of automobile claims. The testing started last year and both are hoping to go into real production this year. 
Electronic money institutions offering crypto services
Below are electronic money institutions that offer services in cryptocurrencies. CB Payments Ltd offers crypto wallets, cryptocurrency trading, cryptocurrency custody and crypto index fund; Bilderlings Pay Ltd offers crypto trading, allows customers to accept cryptocurrency payments, and also provides processing for cryptocurrency projects in all popular cryptocurrencies; Skrill Ltd offers cryptocurrency trading for Bitcoin, Bitcoin Cash,
Ethereum, Ethereum Classic, Litecoin, Ripple, and 0x. Circle UK Trading Ltd offers trading, and investing for all popular cryptocurrencies; U.K.-based Paybase Ltd offers cryptocurrency exchange; U.K.-BASED Webmoney Europe Ltd offers crytpo wallets for Bitcoin, Bitcoin Cash and Litecoin; and Xapo (Gibraltar) Ltd in Gibraltar offers wallets, custody, storage platform and crypto trading; e-payments, which is also authorized by the U.K.'s Financial Conduct Authority offers IBAN accounts into which customers can receive cryptocurrencies. It also offers SEPA and VISA/MasterCards to allow users to spend their funds from anywhere around the world. Customers are also able to send money to banks in Europe.