List of Blockchain and Crypto Incubator Programs
There are currently more than 700 cryptocurrency/blockchain investment funds with the majority being hedge funds or hybrid funds (those funds investing in cryptocurrencies as well as initial coin offerings). Only a handful are crypto ETFs and crypto private equity funds.
More than half are venture capital funds that invest in blockchain startups and the majority have their own blockchain funds. Nearly half of all these funds were launched only last year, which is almost equal to the number of those launched in 2017. 2017 saw the launch of over 200 new funds including hedge funds and venture capital although 2018 surpassed 2017 in terms of crypto fund launches with more than 230. About 145 were launched before 2014.
The vast majority of these crypto investment funds are small with half having less than $10 million in assets under management but a few or around 40, including Pantera Capital, Galaxy Digital Assets, Alphabit Fund, and Polychain Capital, among others, have over $100 million in assets under management.
Apart from venture funds, blockchain incubator and accelerator programs are the to-run-to places for those willing to get support to launch their innovations, projects, and startups. These accelerator and incubator programs offer support, financing and advisory for blockchain or crypto startups during the early stages of development. Incubators enable a project to test out its core ideas and objectives while accelerators help in scaling a project. The number of accelerators and incubators have increased significantly over the past year even as the number of ICOs and, generally, blockchain startups, increased.
So if you are looking for incubators or accelerators to help fund, advise, help to network, develop, test your project before it launches or an accelerator program for an already existing project, we aim at providing you with a conclusive list of startups with which you can start your search.
Binance Labs Incubation Program
Binance Labs Incubation Program was launched after the crypto exchange launched a $1 billion investment fund that backs blockchain and crypto start-ups. It aims at incubating, investing and empowering blockchain and crypto entrepreneurs, projects and communities. They provide seed funding, mentorship, networking for startups, and other resources such as regulatory/legal advise, recruiting, technical execution, fundraising, and marketing/PR.
The blockchain incubation program will take on around 8-10 companies per batch for a 10-week period and Binance will hand out $500,000 to each of the program participants in exchange of a 10% stake in the business. According to their website, they provide 10% Equity and 10% of Token Sale Pool.
Season 2 Phase 1 is slated for 7 weeks starting from March 25-May 3 and draws projects from Lagos, Hong Kong, Singapore, Berlin, North America and South America. During phase 2, all teams gather in Singapore.
Coinbase Ventures
Coinbase, which is a well known cryptocurrency exchange, is through Coinbase Ventures currently providing financing to promising early-stage companies that have terms and ideas that can move the space forward in a positive and meaningful way. This includes ideas from their own alumni network.
They are currently investing in a number of startups including OpenSea, Celo, Compound, Trustory, Elph, Reserve, Rarebits, Relevant, Public Markets, Horizon Games, Token Daily, Public Market, the Block and many others.
Ethereum Community Fund
Ethereum Community Fund is a funding and support on Ethereum blockchain network for startups and builders of decentralized technologies. It aims at not only growing the Ethereum ecosystem but also accelerating mainstream adoption of decentralized technologies.
The non-profit initiative not only provides financial support and strategic guidance to projects working on blockchain aspects but also provides critical infrastructure and research, developer experience and tooling, open source development advocacy, educational initiatives, and responsible community growth.
The founding members include Ethereum, Status, Omisego, Cosmos, Golem, Web3, Global Brain, Maker. You can start an application here.
Blockchain Centre's Blockchain Engine Program
Established in Melbourne in 2014, Blockchain Centre aims to create a community of blockchain entrepreneurs to collaborate and develop the next generation of blockchain services.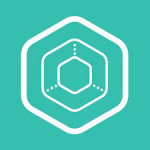 The Blockchain Engine is a 10-week program that nurtures and supports most promising startups in the blockchain space. It runs under three pillars; first is selecting most promising startups that want to apply blockchain technology; step 2 is nurturing through a 10-week course of workshops, sessions and community events; and third step is connecting and supporting through facilitating connections with investors and continually supporting them through an alumni program.
It is part of Blockchain Centre Melbourne, Australia's largest community of blockchain technology entrepreneurs, experts, mentors and investors.
Huobi Labs Incubator Program
One of the largest cryptocurrency exchanges in Asia, Huobi, launched, in May 2018, a Global Cultural and Creative Blockchain Lab that is investing $1 billion in blockchain-based startup. It aims to create a blockchain research institute with further collaborations with some of the "top global industry companies" along with "the world's top universities."
The incubator program was launched in collaboration with Tianya Community Network Technology, which is a Hainan-based social networking platform.
CATENA (Capital Blockchain Accelerator CRYPTOTANK)
Catena Capita is a German blockchain venture builder and ICO accelerator to help startups create valuable solutions, whether you are talking marketplaces, KYC solutions, crypto education products, proptech, blockchain scalability, identity management, AdTech, and Community products categories.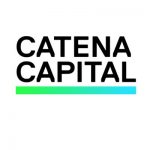 They provide seed funding, resources for growth, individual mentoring, and an office through a variety of programs. Their programs include Entrepreneur in Residence where people can come with ideas and become founders; ICO Co-Investment where they launch ICOS and invest in pre-ICOs and ICOs; Invest With Us program where they manage assets or partner with startups or individuals to follow on in deals they participate; Operational Services where they incubate ideas and assign founder teams and launch ICOs.
Adel
Adel self-regulating and self-sustaining cryptocurrency community focuses on creating, developing and implementing blockchain use cases and the projects to be developed and implemented are chosen by the community and successful ventures either re-invested in for further growth or issued as rewards to Adel's stakeholders. The Adel Board acts as an advisor to provide guidance to its community and leadership appointed to utilize the highest level of expertise, integrity, and due diligence.
BitHub.Africa
BitHub.Africa is a commercial blockchain accelerator which supports projects and solutions across Africa. It provides analytical, development, maintenance and support services for organizations interested in deploying blockchain solutions. It trains and hosts developers in their Nairobi hub to create a pool of expertise across the African continent.
BitHub Africa has an accelerator program that drives financial and energy access across Africa. They are building a secure distributed Trustware solution called Melanin. Solar using their community blockchain protocol called WebHive. The Trustware combines blockchain software and hardware to generate crypto-tokens in effect turning solar energy into a store-of-value which can be used as a Medium-of-Exchange within a Machine-to-Machine (M2M) network they call Mini-Grid network.
The TrustWare records transactions on an immutable ledger that can be trusted by both humans and machines, allowing for quick scaling of mini-grid networks globally using an open-source Trustware solution. Anyone can also train with them on blockchain essentials and build relevant solutions. They also provide advisory to projects building blockchain applications.
BitHub Africa also hosts over 20 events in different locations including Africa, America, and Asia and co-hosted the Black Blockchain Summit held in Washington, USA last year.
ZhongAn Technology
ZhongAn Technology, who is China's online insurance giant, launched an incubator program called ZhongAn Technology, which focuses on innovations in four areas which are: Artificial Intelligence, Blockchain, Cloud Computing, and Data-Driven technologies, using something called the "ABCD" plan. 
The company rolls out the services on Anlink, which is its professional cloud service platform, providing all types of cloud services including blockchain-based BaaS and AI-based AIaaS & platform security. The platform also offers new solutions under different business scenarios such as finance, medical & health care, supply chain, shared R&D, culture, government affairs, and public welfare.
The company also partnered with more than 20 business partners from different sectors to form the first industry-driven, blockchain-focused body called Shanghai Blockchain Enterprise Development Alliance. The body promotes the development of business applications in the field of blockchain.

The company also partnered with Fudan University's School of Computer Sciences and Technology to launch a blockchain and information security laboratory, which employs Ethereum technology. Besides this university enterprise corporation, the company has partnered with the municipal government of Guiyang City to set up the first government-enterprise blockchain innovation center known as Guiyang-ZhongAn Blockchain Joint Innovation Center.
In addition to the publication of papers in the area of blockchain application, the collaborations have seen 15 patents which are in the application process and 4 patents have submitted patent numbers.
Outlier Ventures
Outlier Ventures partners with entrepreneurs, corporate venturing partners, consortia and accelerators in order to develop startups because they believe blockchains are about networks, not platforms.
They innovate and scale startups and ensure the startups have great teams of seasoned professionals.
Outlier Ventures Ltd is the research and commercial division to the venture platform which tracks over 30 blockchain use cases at any one time on behalf of Outlier Capital LLP. The incubator program engages venture partners including entrepreneurs, startups and corporate partners to qualify problem-solution fit, build product-market fit and scale companies.
In addition to that, they invest in startups and existing companies after inviting and reviewing pitches from founders. Founders can check their investment strategy and focus areas and fill an online form here to express interest.
It organizes and hosts conferences and events and partners with academic institutions such as the Imperial College London and both their Economics and Computer Science departments to apply crypto-economic principles to the token design of our projects. They also maintain an informal group of academics from computer science and blockchain working groups worldwide.
As members of industry associations such as the Wall Street Blockchain Alliance, The EU Blockchain Observatory and Forum and UK Business Angels Association, they engage policy-makers and other parties.
Distributed Vision
Distributed Vision is a business incubator and advisor that facilitates business and technology workshops, training and presentations. They offer startups with technical and non-technical understanding, sandboxing and incubation.
They assist organizations to make decisions regarding important issues such as whether to go for a distributed database or blockchain, a public or a private blockchain and off-the-shelf or a custom solution and more.

They collaborate with established businesses and startups alike and help companies to address decentralization. They also provide consultancy services to their clients globally.
Digital Currency Group
Digital Currency Group incubates, builds and operates businesses that provide a variety of financial and professional services to financial institutions, corporations, and startups. They also support Bitcoin and blockchain companies by leveraging its expertise, network, and access to capital. The New York City-based company has invested in over 70 investments in 20 countries.
Chain Accelerator
Chain accelerator, which is located at Station F in Paris, terms itself as the biggest blockchain accelerator in Europe and aims to help companies that are trying to make the world a more secure, transparent and fair place using the blockchain technology.
Innovators are able to apply for the program by filling an online form because the program supports projects from any location around the world. It supports startups, protocols, academia, corporate, developers, cybersecurity & hackers communitie, sand promising entrepreneurs while providing investors unique access to in-house start-up companies mentored by their corporate investors and partners.
They currently work with significant blockchain projects such as Comos, Wanchain, Tezos, Ledger, Neo, Colu, R3, Zcash, IOTA, Spectre, Ghost and Swarm fund. These facilitate design thinking sessions, grant attributio, nand resources sharing. They also get access to more than 100 investors from Asia, US, EU, Russi, aand Israel and get direct access to heads of Blockchain projects in 10+ Corporations.
Start-ups and innovators can gain a lot from mentorship from 35 top international individuals who are board members of Fortune 500 companies, founders of major Blockchain projects and investors.
Its platform is based on blockchain. The organization also co-organizes co-organizer of CryptoMondaysParis and Paris Blockchain Week (April 16&17th 2019) events.
Polychain Capital
San Francisco-based Polychain Capital terms itself as the world's premier digital asset investment fund, and wants to "accelerate the future of Bitcoin and blockchain technologies" by allocating funds toward breakthrough technologies and technical teams building these ecosystems. They actively manage global blockchain assets to achieve exceptional returns for their investors.
BlockTower Capital
BlockTower Capital is a leading cryptoasset investment firm that applies professional trading, investment and portfolio management to cryptocurrencies. It invests in early stage technology, liquid public markets, and new use cases and business models.
TheBlockchainHub
TheBlockchainHub facilitates research and commercialization of technologies in blockchain. It also hosts a peer-to-peer community-based incubation program for blockchain startups.
Called the C-Labs, it supports visionary entrepreneurs providing solutions to real-world problems using blockchain technology.
They provide a three-months program that help innovators to establish their venture, design their custom centric product, develop their blockchain solution and access to investment options and grants. It empowers entrepreneurs by providing them access to BlockchainHub partner organizations, a community of 1500 Blockchainers and 15,000 entrepreneurs across the Greater Toronto Area.
Entrepreneurs are given a free space and access to state of the art space at the Bergeron Center for Engineering Excellence at York University Toronto in Canada. They are also given access to in-house experts and business mentoring in different stages -- including ideation, business development, MVP, implementation and commercialization.
Founders club offers the opportunity for innovators to network with peers at the C-Lab, BEST Lan and LaunchYu. They can discuss progress, share ideas and best practices. Innovators also gain access to architects and developers that help them build the right product for customer segment, a product that is secure, viable and scalable.
CV VC
CV VC was launched by Lakeside Partners last year and aims to invest in all stages of crypto and blockchain development, from incubation to late stage. It offers seed money and a three-month incubation program to blockchain startups. It became the first incubator program fully embedded in the unique Crypto Valley ecosystem and focuses 100% on decentralized technology.
Therefore, it is a strategic program for the location, which has continued to establish itself as a blockchain and crypto epicenter.
During the incubation, future entrepreneurs will be taught and mentored by visionary blockchain entrepreneurs.
CV VC covers all stages of crypto and blockchain development, from incubation to later stages. It invests a fixed amount of seed funding (125 k) in promising early stage blockchain companies in return for equity or tokens. They were to start in Winter 2018.  Those participating in this program would benefit in a number of things including funding, education and coaching, the CV Labs network, workspace, shared living space and attending major events in the Crypot Valley.
Already, blockchain pioneers, crypto finance specialists, crypto lawyers and investors in Crypto Valley, such as Nicole Anderson (Redsand), Ramon Recuero (ex-Ycombinator), Mona El Isa (Melonport), Stephan Karpischek (Etherisk), Daniel Qin (WeCash) and Guenther Dobrauz (Lawyer, VC Investor) had been confirmed to participate.
Mathias Ruch (CEO, Board Member), Marco Bumbacher (Chairman) and Ralf Glabischnig (Board Member), the three founders of Lakeside Partners, who are also founders of CV VC and would be active in the new company.
Aeternity Starfleet
Aeternity Starfleet was launched by Aeternity (AE) in May 2018. It is a network of incubator and accelerator programs situated across central Europe and which support seed-stage projects and provide of up to $250,000.
It was launched with the motive of improving chances of success of projects utilizing public blockchain technology by providing technological, product, marketing, accounting, and legal support. Their advisors and mentors have a network of relevant contacts world-wide, which may boost the process of evaluation and fine-tuning of early stage ideas.
The accelerator program invests in startups using æternity blockchain in development of their products. Some of the incubator projects they are funding currently include the 10 teams selected last year in the next phase of their accelerator program. The selected include TraDEXsocial, NOBLE, Tip-me, AMPnet, Ride Safe Africa, UTU technologies, BeeSmartTech, YAIR, TRIBE and Data2Honey! The team was to take part in the software's university hackathon SoftUniFest in Sofia.
ETC Labs 
ETC Labs is a blockchain incubator program launched last year, for Ethereum Classic cryptocurrecy and network. The program was launched with the intention of accelerating innovations on the Ethereum Classic blockchain. offering free office space, advisory, support and access to community of peers to grow the ETC ecosystem.
The incubator program works with around 25 Ethereum Classic based startups each year. They were working on a pilot scheme with 6 startups with the main launch of the incubator slated to happen in Q1 2019.
The program has so far spent 150 k in funding with 100% support for startups on the platform. Cohort 1 of the startups funded by the program include Analog, Button, Cryzen, Ethernode, Monetizr.io, Original My, Play Exchange, Ecanta, Statwig and VREX Lab, among others.
Even right now, F6S is taking applications for Ethereum Classic Labs 2019 and the application can be done online.
Wanchain's WANLab
WANLab is a startups accelerator program run by Wanchain. It selects startups and projects which are then given help and support needed to develop properly. The program was announced at the World Blockchain Forum in Dubai in April last year and six projects accepted into the program were also announced.
They included stratups within finance as well as three Chinese-based projects in the media, travel and gaming sectors. These startups include UTour, AllSpark, GameBank, Abacus, CryptoCurve and Freedium, Industry-specific projects are also part of the Wanchain's INDUSYRYChain technology.
Wanchain is a founding member of the Blockchain Interoperability Alliance alongside ICON (ICX) and Aion (AION).
According to this article, WanLan provides 6 services as an accelerator program: the first is blockchain advisory where teams review the innovator's project whitepaper, tokemics, and infrastructure to provide a solid foundation for the entire project.
Teams from WanLab hold stakeholder interviews with the project team and review the business model and correct where necessary; the second is technical guidance where WanLabs engineers help the innovator to overcome interconnectivity issues among the different blockchains.
The engineers provide a technical architectural and smart contract reviews and test the project through a sandbox before it is officially launched as they check for all security flaws that might be in the project; the third is funding support where the team connects the innovator's project to institutional investors; the forth is Marketing and PR where the team assists you with brand building and community management strategy; and the fifth is global resourcing where the team connects you to mentors, advisors, suppliers, thought leaders and influencers in the blockchain space; the sixth service is legal support.
CryptoHQ
NYC-based CryptoHQ  announced an incubator program that would focus in a variety of fields including Commercial trade, Real estate, Supply chain & logistics, Manufacturing, Payments & Finance (trading, protocols, exchange platforms), Legal & IP, Energy, Oil & Gas, Healthcare.
The incubator had focus interest in FinTech, RegTech, MediaTech, Insurtech, Robotics, Industry 4.0, Healthcare Tech and Diagnostics Services, Energy & Mobility, Internet of Money (Digital currency), Blockchain of things and gadgets.
Those selected are provided with training that would culminate in a new crowdfunding with Hybrid Capital (cryptographic tokens) for each of the blockchain startups. Each startup selected would receive an investment of $50,000-$300,000 in either cash or Bitcoin/Ethereum/Alt-Coins in return for common stock. Those meeting certain criteria would also be eligible for up to $500,000 in additional funding from the Crypto Fund and its investment partners.
The 6-month (or 3-month) program hosted in BuroHQ provides advisory, free office space in New York, access to data and tech, marketing, investment relation tools, experts network, crypto investors and VC-funding.
Waves accelerator program
Waves.vc is an early-stage business accelerator that incubates, accelerates and invests in high-impact startups in Latin America. Any investors who get selected is funded with between $20,000 to $250,000 in seed capital for his or her company.
Other things provided include hands-on involvement with a full-time expert team working in-house with the teams, customized intensive program tailored according to needs of each company, trusted mentor and investor network from Silicon Valley that have started or backed companies over $100 Billion in market value, resource aggregation including office space and internet and everything needful.
They also provide local, regional and global follow-on investment paths for top companies, legal accounting and research lab.
Waves is also running a City Incubator Program starting in Peru, which is a network of incubators supported and financed by City Governments in emerging countries.