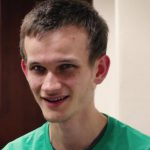 Vitalik Buterin is a Russian-Canadian programmer and founder of Ethereum in 2013 following his research in the Bitcoin. He is the co-founder of Bitcoin Magazine and has been involved in many other cryptocurrency projects.
He first announced the Ethereum project on the bitcointalk.org community on January 2014, describing Ethereum as a "new beginning" and "the android of cryptocurrency" that would provide a platform for decentralized applications where the community would share "a common set of APIs, trustless interactions and no compromises." He also published the Ethereum white paper.
Dr. Gavin Wood, who co-founded Ethereum alongside Buterin, published the Ethereum yellow paper in 2014 describing the technical aspects of the Ethereum Virtual Machine (EVM) project. Vitalik and colleagues later, in the same year, unveiled Ethereum at the North American Bitcoin Conference.
After the establishment of Ethereum, legal and financial complexities led to the creation of several entities including the Ethereum Foundation (Stiftung Ethereum) established June 2014 in Zug, Switzerland. The foundation is still part of the larger Ethereum ecosystem. 
However, Ethereum, which was also termed as "Cryptocurrency 2.0" by its creators, later held its pre-sale, pulling a total of 31,591 bitcoins, worth $18,439,086 in exchange of 60,102,216 ether in 42 days and then its initial coin offering in September 2014, meaning it would now start officially in the public eye. 
Although they started work on C++ and GO languages, Ethereum client has now been implemented in seven programming languages including C++, Go, Python, Java, JavaScript, Haskell and Rust.
Buterin was born in Kolomna but moved to Canada with his father -- a computer scientist and mother -- a business analyst -- at the age of six.
Buterin's other contributions in cryptocurrency
Before inventing Ethereum, Buterin was, as a young programmer, writer on cryptocurrency topics for various people and blogs include Bitcoin Weekly where he received his first bitcoins as payment for the articles he wrote (an equivalent of $3.75 per article or $1.30 per hour at the time).
He started as a co-founder for Bitcoin Magazine in September 2011 where he continued to write as a technical writer and head writer, even after the magazine was purchased by BTC Media, until 2014. He also served in the editorial board of Ledger, a peer-reviewed scholarly journal for cryptocurrencies and blockchain tech.
In January 2014, Wired blog described Buterin as a "19-year old hacker who had transformed web into one giant bitcoin" to sum up his work and contributions in the two magazines.
Buterin is also author of Pybitcointools, a Python library for Bitcoin signatures and transactions. Buterin was also behind the Dark Wallet and KryptoKit browser-based wallets. KryptoKit extension allows users to send bitcoin payments and encrypted messaging in a matter of clicks. Vitalik Buterin joined the project in an ownership role in 2014 alongside Roger Ver and Erik Voorhees. The Toronto-based KryptoKit had launched a month earlier.
He was also involved in Bitcoin software projects such as multisig.info and the bitcoin private key secret-sharing utility btckeysplit.
He also, alongside other people co-authored a paper on Colored Coinshttp://coloredcoins.org/, which are altcoins marked with certain properties to reflect digital or physical assets (a stock, a derivative, a car, or a house).
Current undertakings
Interestingly though, a member of the bitcoin.org community called Seth Otterstad asked Buterin on January 2014 how many years it would take for the blockchain size to become irrelevant, whether Ethereum would still be necessary if the size of the blockchain became irrelevant, and how fast people should have expected for demand of contracts to accelerate. Otterstad was convinced that "self-regulating markets" were "far superior" to what was happening in the currency markets and that he was just not convinced that the project had "a reasonable chance of success yet."
"That's an interesting question that I don't know the answer to. Perhaps if that happens the blockchain size will simply keep on growing, as people keep putting more and more memory-intensive applications on top and reach an equilibrium. In the medium term, I personally am more worried about the possibility that Ethereum's disk and computational load will be too high; I think that is the more pressing question that we at the Ethereum team are more focused on." That was Buterin's answer to the question by Otterstad.
Although it has its own share of problems including governance, it has also been hacked in the recent past (2016) and has even split as a result of disagreements on the DAO hard fork resulting to Ethereum Classic, Ethereum is an ecosystem many people rely on for cryptocurrency inspiration and dealings.
Last week at the Devcon Three developer conference, Buterin presented what he called "a modest proposal" in a bid to help deal with problems of scalability at Ethereum, a problem he said was probably "problem number one for Ethereum." Ethereum will use sharding to improve scalability according to the proposal by Buterin.
In sharding, only some nodes will be used to validate transactions so they will be able to store only a small chunk of data of the larger whole blockchain. That would help solve high storage costs in the network, which were eminent as activity and the network as a whole (which has more than 20,000 nodes) keep growing in future.
He is mainly leader at Ethereum.